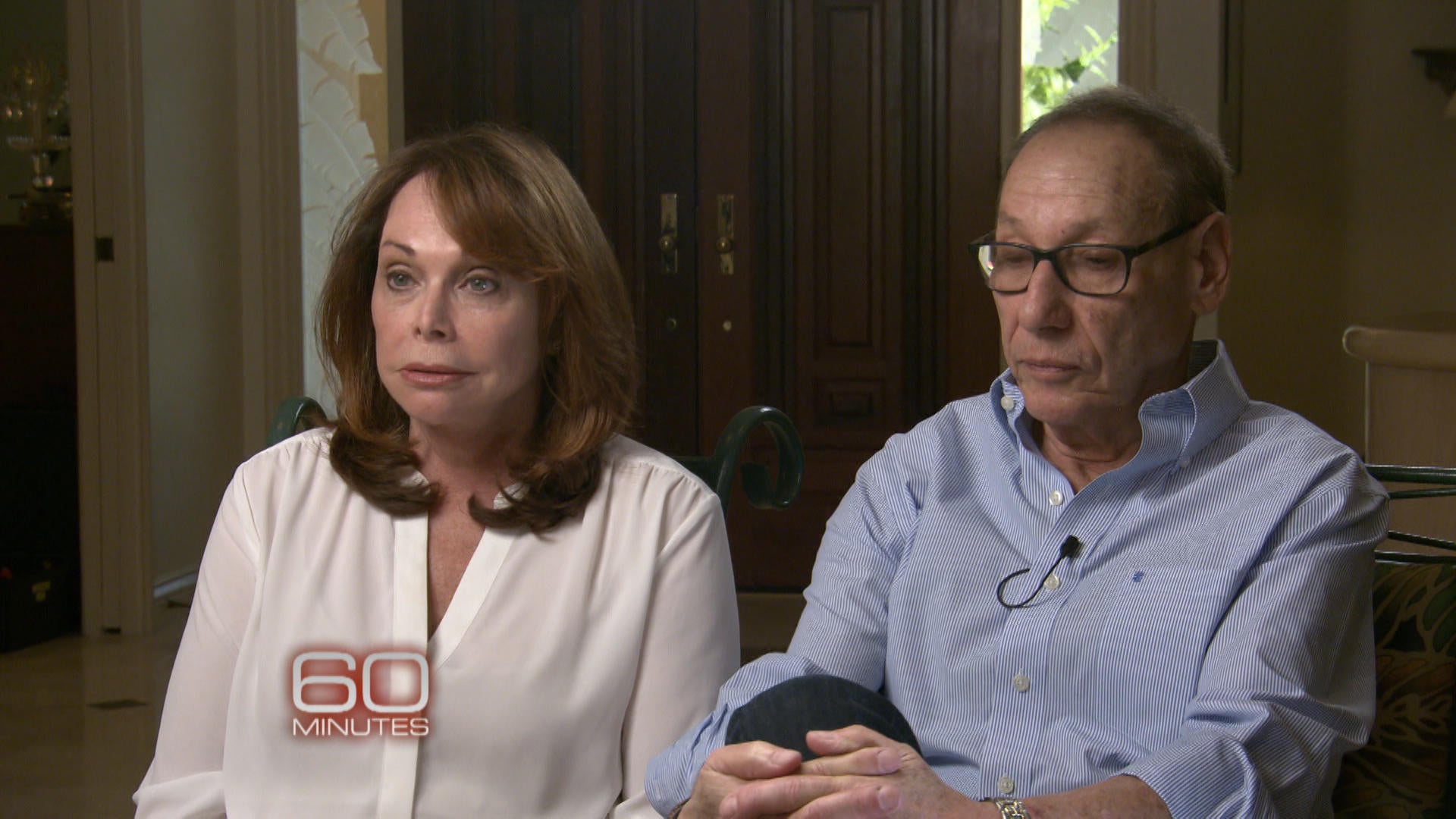 Parents of murdered hostage Steven Sotloff speak to 60 Minutes
Lisa Monaco, the president's assistant on counterterrorism, tells Lesley Stahl the government ultimately failed the families of American hostages who were murdered by their captors, but stands by the U.S. policy of not paying ransoms that she says will only fuel more such kidnappings. Stahl's report about the U.S. hostage policy, including the first television interview with the parents of slain American captive Steven Sotloff, will be broadcast on 60 Minutes Sunday, Jan. 8 at 7 p.m. ET/PT.
"I feel that in many respects, we did not do right by these families. That we failed them. We have Americans who were brutally killed," Monaco tells Stahl, who asked her about the Sotloff case. In an audio tape recorded before he was eventually beheaded by ISIS, Steven Sotloff implored his mother to pressure the U.S. Government to save him by meeting his kidnappers' demand: set free all Muslim prisoners or pay over $100 million in ransom. "These are horrible choices," says Monaco. "On the one hand, if you don't pay a ransom, you are putting an innocent life at risk. On the other hand, if you do, you're fueling the very activity that's put them at risk in the first place.
"The policy that's been a decades-old policy of not paying ransom, I think is the right policy…We believed that that was important to maintain." It's a known fact, however, that other countries do pay ransom -- under the table, without acknowledging it.
Monaco and others met with the murdered hostages' families, who vented their frustrations. "Anger at us. Anger at the loss of their loved ones. Anger at the government," recalls Monaco. Some families, like the Sotloffs, were outraged that the government would not pay ransom and appalled over the government's suggestion they could be prosecuted if they tried to do so themselves. They also complained about the lack of coordination between the different government agencies handling the hostage crisis.
Out of that meeting came a new unit that includes the CIA, and the State and Defense Departments. They work together under the same roof and are tasked with keeping the families better informed.
In addition, the Justice Department has all but guaranteed, in a public document, that going forward it would not prosecute any family member or friend that pays ransom to a terrorist group. But Art and Shirley Sotloff are not impressed. "I think it's far from really solving the problem because there is still money that has to be raised and paid. And the average family just can't do that," says Art Sotloff, who believes the government should pay. Adds his wife Shirley, "It's a human life. How do you let an American go like that, just let them be killed and murdered? Every human is valuable. Everybody has a family, and they want them to come home."
Thanks for reading CBS NEWS.
Create your free account or log in
for more features.