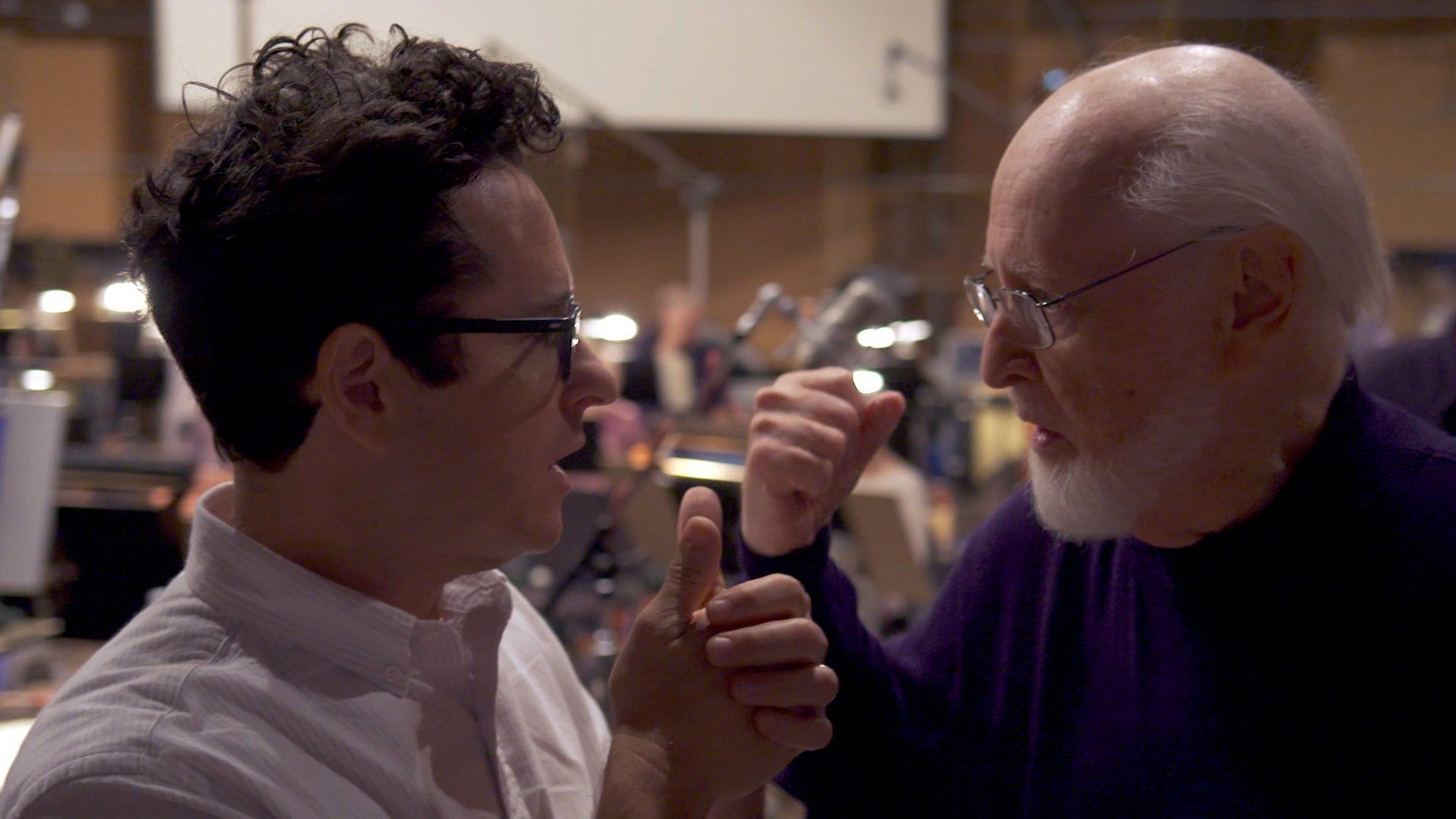 The unmistakable sound of "Star Wars"
J.J. Abrams was 11 years old when he saw "Star Wars" for the first time. Like countless kids, he was mesmerized by the epic tale of good versus evil set in a galaxy far, far away. Little did he know that one day he'd be handpicked to write and direct the seventh film in the series, "The Force Awakens."
On 60 Minutes, Bill Whitaker profiles Abrams and goes behind the scenes of the film, which opened in December, the first installment since Disney purchased the franchise from George Lucas for $4 billion three years prior. On 60 Minutes Overtime, viewers can see extra interview clips and snippets from the movie, which tried to stay faithful to the "Star Wars" brand while attracting a new generation of fans.
One irreplaceable holdover from the past is composer John Williams, 84, who created the original film's iconic score and has worked on every "Star Wars" since. In the video above, he records the opening music for "The Force Awakens." Abrams is clearly thrilled. "This may be the most surreal, you know, being in the presence of John Williams, who I used to listen to as a kid on the floor of my room with my headphones on," he tells Whitaker.
"It's almost cheating, when you have John Williams, because he writes feelings," Abrams says. "He knows how to make your heart soar like no one else."
But Williams isn't the only Hollywood legend in Abrams' corner these days. Steven Spielberg actually helped him get hired to direct the film.
After discussing it with "Star Wars" producer Kathy Kennedy, Spielberg asked Abrams if he'd be interested in directing the film. Abrams jumped at the offer, Spielberg recalls, but wasn't sure his wife Katie McGrath would be sold on him doing another big-budget sequel. Abrams had already worked on remakes of "Mission: Impossible" and "Star Trek" and planned to shift gears. But when Spielberg took them out to dinner and broached the idea, he says, McGrath didn't hesitate. "Oh my God, J.J., you have to do it," he remembers her saying.
Harrison Ford signed on as well, playing Han Solo again for the first time since "Return of the Jedi."
"How has Han Solo changed over the decades?" Whitaker asks him in the previously unseen clip below. "What's he been up to for the past 30 years?"
"Same old stuff," Ford laughs. "Smuggling, cheating people. He's a pirate."
60 Minutes also follows J.J. Abrams into an edit room and meets one of the new characters in "The Force Awakens," a roly-poly droid named BB-8. Abrams himself did the very first sketches of the droid and thought carefully about its voice. "The dream would be that he's got a sound that kids could impersonate, you know, after seeing the movie," he says. He tells Whitaker he hopes BB-8 will catch on with fans like R2-D2 and C-3PO once did.
As the film's premiere approached, Abrams had his work cut out for him. "He's got to make not just a commercially successful movie," Whitaker says. "But he's got to have merchandise that comes along with this movie that can make even more money for Disney."
Spielberg agrees. "There's a lot of pressure on J.J. to start paying Disney back for, you know, the franchise they bought from George Lucas," he says.
When the time comes to measure the film's success, Abrams need look no further than his own nine-year-old son, explains McGrath. Their son is "right in the white-hot center of, you know, kids who love 'Star Wars.'" If his friends don't like it, she says, they are sure to tell him.
"Well, those would be the fiercest critics," Whitaker says.
Abrams agrees. "They're certainly the most honest," he says.
Abrams and co-writer Lawrence Kasdan, who also worked on "The Empire Strikes Back" and "Return of the Jedi," tried not to let the expectations of fans or film executives distract them from their creative process. They spent hours walking around Los Angeles, brainstorming ideas for the film.
"The one mandate we had, [Kasdan] said, was that it needed to delight us," Abrams explains. "And I thought, that sounds good, you know? Delight."
Abrams says Kasdan played a critical role for him, helping to build his confidence. "I would pitch something or I'd write something," he recalls. "He'd be like, 'Nah, you don't need that. Just trust the characters. It's there. They're good.'"
The video above was originally published on December 13, 2015, and produced by Ann Silvio and Lisa Orlando, edited by Lisa Orlando.
Thanks for reading CBS NEWS.
Create your free account or log in
for more features.