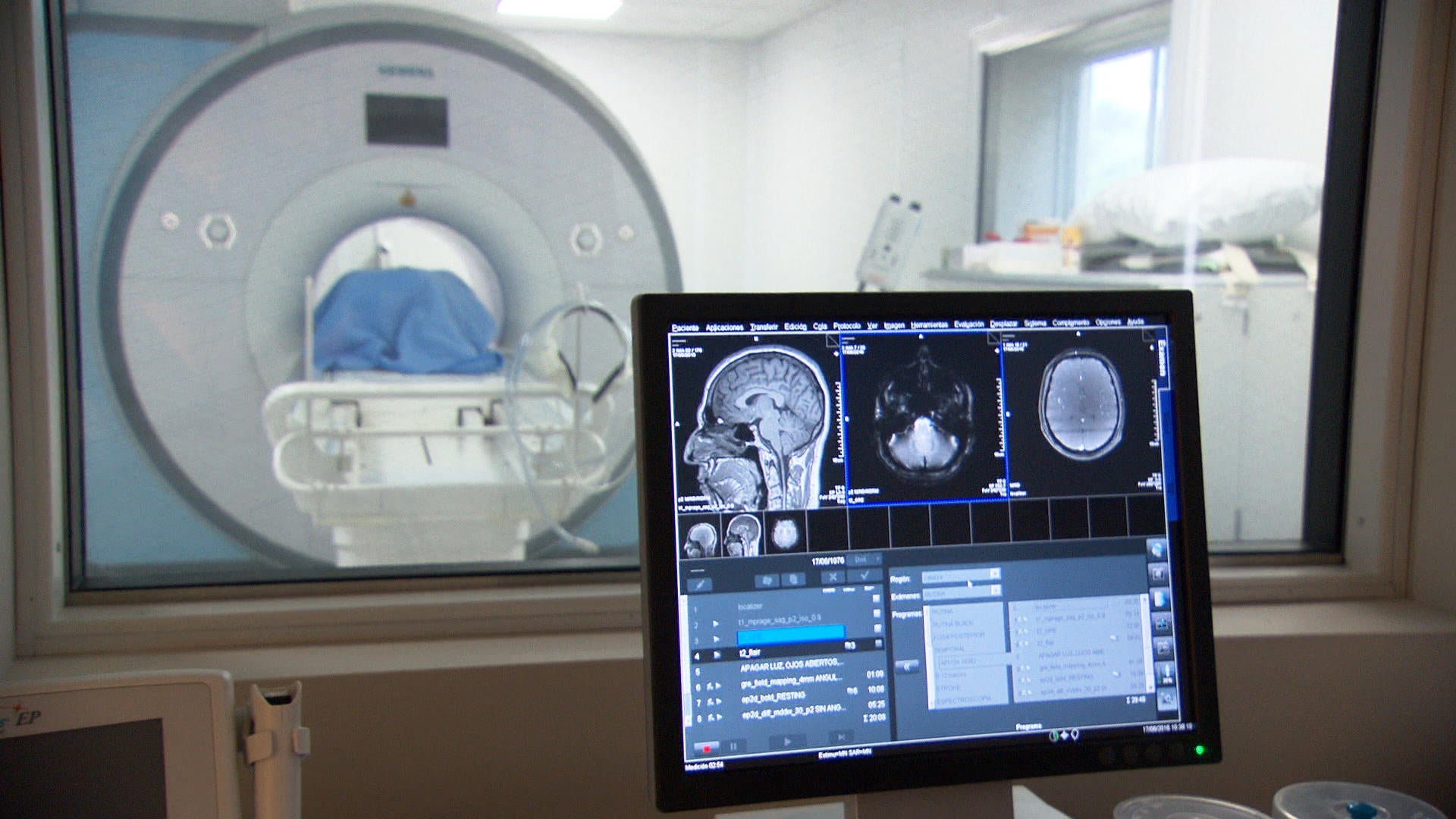 Drug trials to prevent Alzheimer's
More than five million Americans have Alzheimer's disease. It is the sixth-leading cause of death in the U.S. and the only one without a way to prevent, cure or slow its progression.
But scientists hope they can change that.
This week on 60 Minutes, correspondent Lesley Stahl reports on a community in and around Medellin, Colombia, where residents may be the key to figuring out if the disease might someday be preventable. That's because it's the largest concentration in the world of people who carry a rare genetic mutation that makes them 100 percent certain to develop early-onset Alzheimer's. It's a particularly cruel version of the disease that strikes people in their mid-40s and leads to death about a decade later.
---
Resources
For more information, visit the Alzheimer's Prevention Registry, a registry anyone 18 years or older can sign up for. It provides news about Alzheimer's research and trial opportunities that people may qualify to participate in. It's led by the non-profit Banner Alzheimer's Institute.
View a list of ongoing Alzheimer's studies, including the study that Scott Stave is participating in.
---
Stahl interviews one Colombian family who lost their father to the disease, thereby giving each of his seven children a 50 percent chance of suffering the same fate. Now, the children and several hundred of their extended family members are helping scientists by participating in a drug trial run by the Banner Alzheimer's Institute in Phoenix.
Because scientists can determine exactly who in the group will get the disease, the community in Medellin makes a perfect laboratory for drug trials. Scientists are working with them to test drugs that could someday, they hope, prevent Alzheimer's before it begins.
The first step is for participants to be tested for the gene mutation — in a gene on chromosome 14 — but the results of the genetic test are secret.
"There's no cure," Stahl tells 60 Minutes Overtime's Ann Silvio in the video above. "There's nothing really that works to even slow the disease down—very, very little. So why tell someone they're definitely going to get this disease, when there's nothing that can be done for them? So it seemed humane not to tell them."
Late-in-life Alzheimer's, by far the most common form of the disease, is not caused by a gene mutation, so there is no test to show definitively if a person will develop it. But there is a test to determine if a person carries a certain form of a gene that indicates greater risk. After watching his mother die from the disease, Scott Stave, a retired physical therapist in Phoenix, opted to take the test.
"I decided I can either continue to live this life of fear, or I can find out," he tells Stahl. "As it turns out, I got the worst possible results."
Stave tested high risk for developing late-onset Alzheimer's, though the results do not guarantee he will develop it. He currently has no symptoms, but he tells 60 Minutes he is taking his health into his own hands by living a healthier lifestyle.
"It's beginning to look like a heart-healthy lifestyle is a brain-healthy lifestyle," says Dr. Pierre Tariot of the Banner Alzheimer's Institute, which is also running drug trials to prevent the late-onset version of Alzheimer's.
Stave is a participant. "I don't expect that I can avoid Alzheimer's," he says, "but I do hope — and really now expect —that I can push that date of onset out. And if I can do that, that is something."
---
The video above was originally published on November 27, 2016, and produced by Lisa Orlando and Ann Silvio. It was edited by Lisa Orlando.
Thanks for reading CBS NEWS.
Create your free account or log in
for more features.