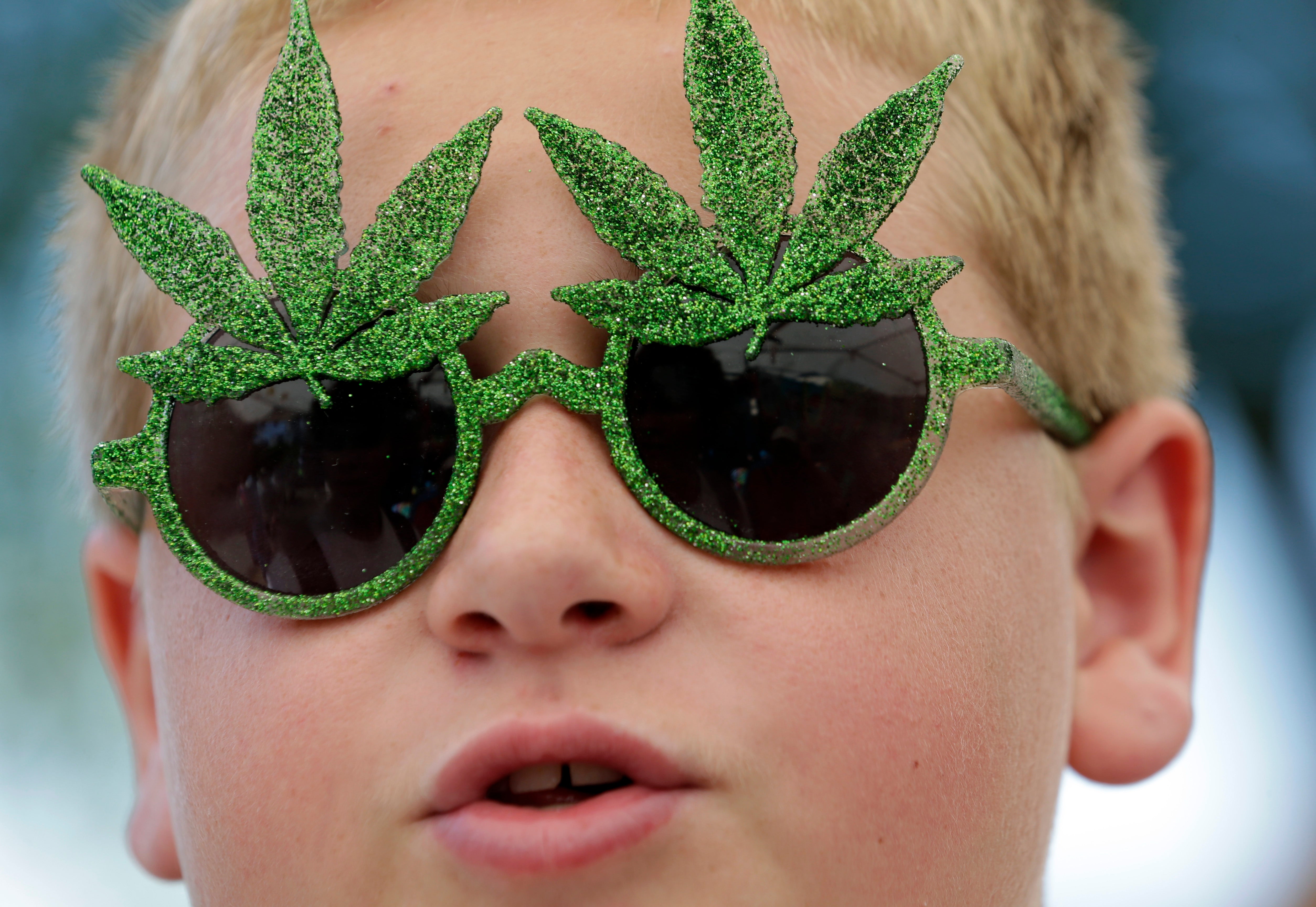 58 percent support marijuana legalization, poll says
The times, they are a-changin.
With marijuana now legal in two states (and perhaps more to follow), a clear majority of Americans - 58 percent - say marijuana should be legalized, according to new poll from Gallup.
The results mark the first time since Gallup began polling on the issue in 1969 that a majority have voiced support for marijuana legalization.
In 1969, only 12 percent supported legalization. By 2000 that number had jumped to 31 percent. And while support has generally increased steadily over time, it seems to have jumped dramatically since 2012, when only 48 percent of respondents supported legalization.
In this latest poll, 67 percent of young adults between 18 and 29 years of age support legalization - the highest of any age group - and majorities of every age group except those over 65 also support legalization.
But ask grandma, and she might surprise you - even 45 percent of seniors think marijuana should be legal.
And file this under "response bias": While a clear majority supports legalizing pot, only 38 percent of respondents will admit to having used the drug.
Perhaps unsurprisingly, there is a stark political divide - 65 percent of Democrats and 62 percent of independents support legalizing marijuana, but only 35 percent of Republicans agree.
"Success at the ballot box in the past year in Colorado and Washington may have increased Americans' tolerance for marijuana legalization," notes Gallup's Art Swift. "The increasing prevalence of medical marijuana as a socially acceptable way to alleviate symptoms of diseases such as arthritis, and as a way to mitigate side effects of chemotherapy, may have also contributed to Americans' growing support."
"The legal momentum shows no sign of abating," he adds. "Last week, California's second-highest elected official, Lt. Gov. Gavin Newsom, said that pot should be legal in the Golden State, and advocates of legalization are poised to introduce a statewide referendum in 2014 to legalize the drug."
Gallup's poll surveyed 1,028 adults between October 3 and 6, and it carries a margin of error of plus or minus 4 percent.
Thanks for reading CBS NEWS.
Create your free account or log in
for more features.