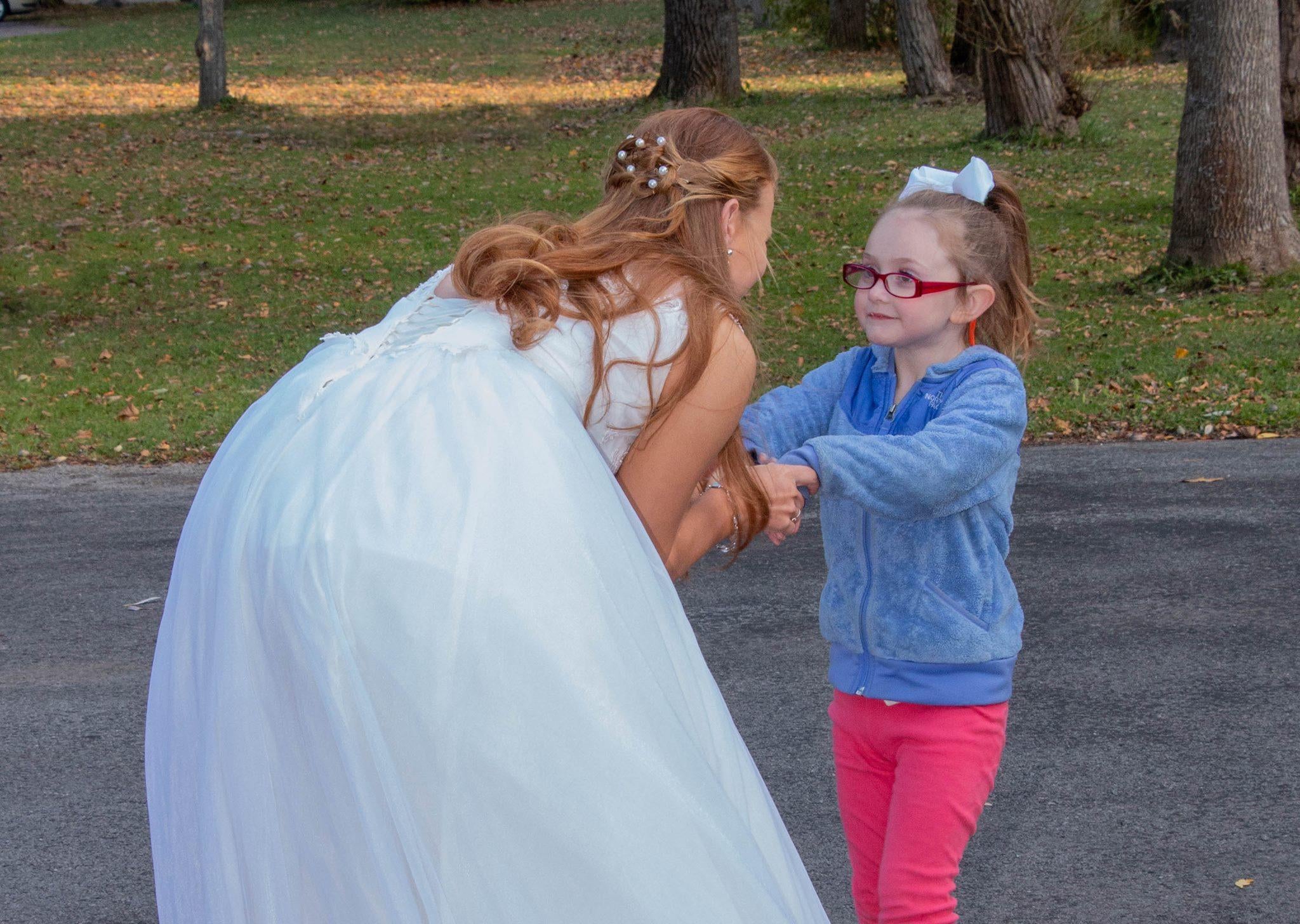 5-year-old girl with autism mistakes bride for Cinderella, has magical moment with kind stranger
A 5-year-old girl with autism saw a bride taking wedding photos in New York's Akron Falls Park last week and mistook her for Cinderella.
Because she has autism, it's often difficult for Layla Lester to interact with strangers. But Cinderella is no stranger. Layla loves Disney, so when she saw a "Disney princess" at the park, she was thrilled.
She ran up to Olivia Spark, who was posing with her groom — or rather, Prince Charming. Spark took a break from taking wedding photos to chat with the little girl, who was excited to be meeting "Cinderella."
"When she sees a princess, she's going to love them because she loves princesses," Layla's mom told CBS Buffalo affiliate WIVB.
"I was flattered," Spark said. "I was in tears that she thought I was a princess, and it just made my day absolutely more amazing than what it already was."
After wedding photographer, Nicole Wickins, snapped some photos, Spark had to leave for her reception. "Bye! Have fun at the ball," Layla told the bride when they parted ways. Luckily her slipper did not fall off.
When the bride received her wedding pictures about a week later, she wanted to share them with her new friend. She tracked down the 5-year-old and her mom, and met up with them for another special photo shoot. This time, Wickins photographed them sitting in a replica of Cinderella's pumpkin carriage. Spark showed up in normal clothes — not a ball gown — but Layla was just as excited to see her.
"She is the epitome of what a real life princess would be. She's kind and she's sweet and she went out of her way to be nice to Layla," the 5-year-old's mom told WIVB.
Thanks for reading CBS NEWS.
Create your free account or log in
for more features.