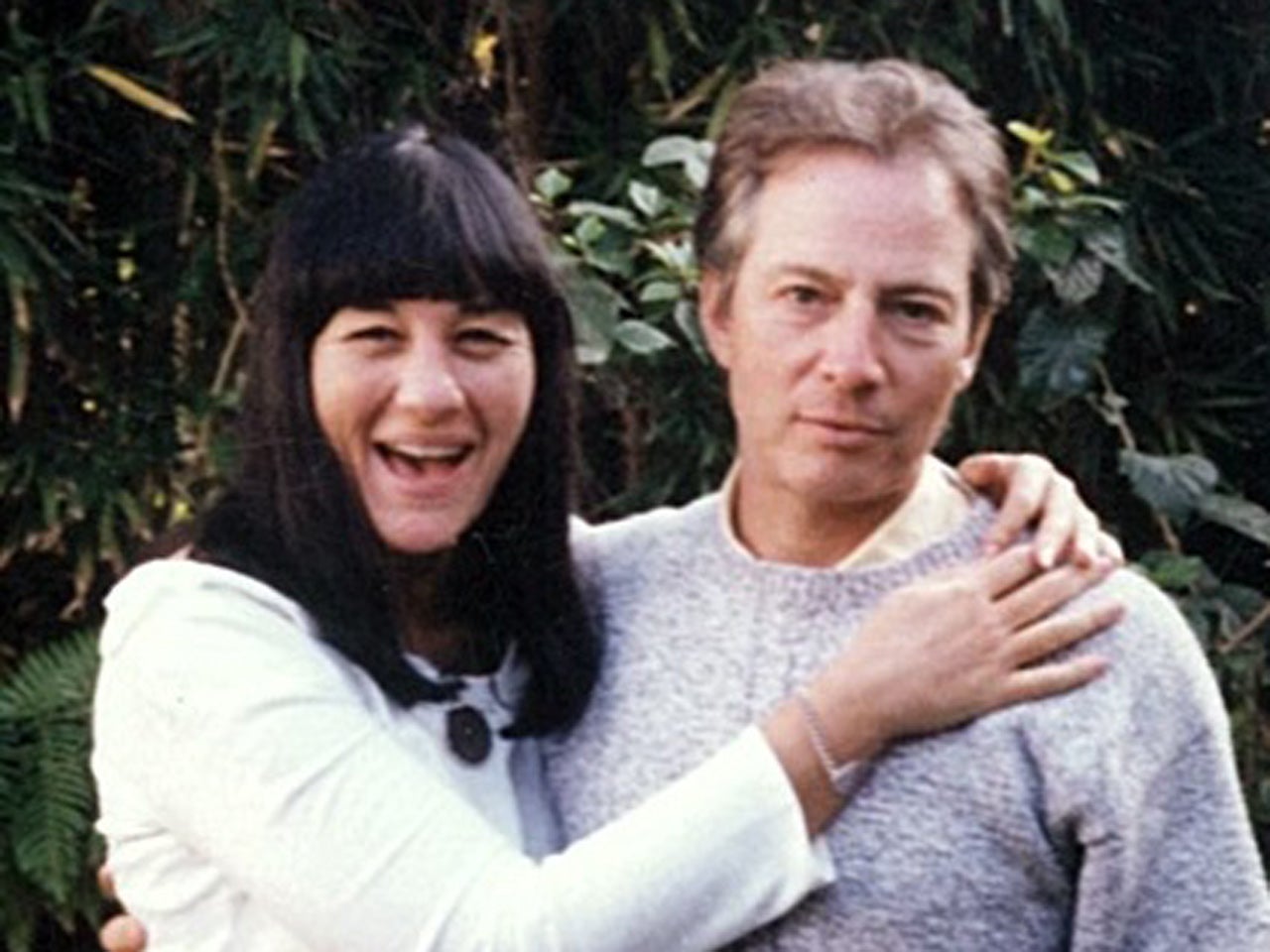 Produced by Chuck Stevenson, Judy Rybak, Liza Finley, Greg Fisher and Lisa Freed
"48 Hours" correspondent Erin Moriarty has been reporting on the bizarre case of Robert Durst for nearly 10 years. He's the New York multimillionaire suspected in a series of murders.
The story of Robert Durst includes allegations about his missing wife, then, the crime that really put him on the map: He was charged with shooting and chopping up a neighbor in Galveston, Texas in 2001.
Next week, Durst begins a legal journey that will soon land him in a Los Angeles courtroom and on trial for the 2000 murder of Susan Berman. In this report, "48 Hours" has exclusive video of Berman and an interview with the former prosecutor who has hunted Durst for years.
---
In New York City, there's rich and then there's really rich. The Durst family is in that category. They control a billion dollar real estate empire, crowned by the new World Trade Center.
Robert Durst is the black sheep son of the man who built that empire. And now he's at the center of one of the sensational serial killing cases in recent years.
At 72, Durst has become a bonafide true-crime celebrity.
Last year, an HBO documentary about Durst aired, called "The Jinx." In it -- on audio only -- Durst appeared to have made a dramatic confession:
Robert Durst: "Killed them all, of course."
But those words were not the beginning of Durst's celebrity. A few years earlier, that same director made a Hollywood movie about him -- a thinly-disguised crime biography starring Ryan Gosling and Kirsten Dunst.
That movie suggests that the Durst-like character in fact murdered his wife. Incredibly, Robert Durst loved the movie.
The true story behind that movie begins back in April 1973.
It was then that the much younger Robert married the love of his life, Kathie. He was heir to a real estate fortune; she was a dental hygienist.
"She was quick to smile ... quick to make you and whoever you were with happy," Kathie's brother, Jim McCormack, told Moriarty in November 2003.
Kathie was just 19 when she left home in suburban Long Island for the bright lights of New York City.
"The apartment that she was living in was owned by the Durst Organization and Bob was apparently some collector of rents," McCormack explained.
Kathie and Robert got along instantly.
"...spontaneous attraction ... spontaneous love. You know, Cinderella and Prince Charming ... and away they went," said McCormack.
Within two years they married.
And there was his lifestyle. Durst's world class fortune could buy nights at famous discos like Studio 54, star-studded parties and exotic travel.
"They went to Europe, they went to South America, they went to Bangkok ... I mean in the 1970s. Wow," said McCormack.
In the movie, as in real life, Durst had a tortured relationship with his dad. He wasn't happy in the family business, so for a time he and Kathie left New York. But things didn't work out and Durst came home with his tail between his legs to work for his father.
In the meantime, Kathie began medical school -- a career path that seemed to bother Durst.
"He was using his economic power to not just control her, but almost to terrorize her," said McCormack.
What's worse, Durst did have violent tendencies. He once kicked a man in the face who he believed was involved with his wife. And Kathie once went to a New York hospital with bruises.
"The one time I saw physical violence was when he was impatient to leave my mom's house. He came in and asked to leave. She didn't jump up. He turned around walked over and grabbed her by the hair pretty much yanked her of the couch," McCormack told Moriarty.
"He grabbed her by the hair?"
"By the hair -- he kind of pulled her in front of me," McCormack explained. "In retrospect, I wish I had reacted and ripped his face off."
More and more, Robert Durst found himself turning to another woman, someone he trusted deeply. It was an old college friend named Susan Berman. It wasn't a romantic relationship as far as we know, but the two were very close.
In an exclusive interview, Susan Berman spoke about her life growing up in the mob world.
"My father was Davie Berman who worked for Myer Lansky and Frank Costello in Murder Incorporated," Berman said in the videotaped interview.
"All the celebrities would come -- Liberace, Elvis Presley, Rose Marie, Jimmy Durante, the Andrews sisters, whoever was in town was always our guest."
But Berman experienced some of hard edges of mob life.
"In mob parlance," she explained, "there's a word for having your parents die suddenly and tragically by murder, and that is "they died an unfortunate death." And ... many of my friends do have parents that died "unfortunate deaths."
Author Lisa DePaulo has written about Berman and her relation with Robert Durst.
"For Susan's entire life, it was Bobby, Bobby, Bobby," she said.
"Susan Berman and Bobby Durst met at UCLA when they were both students and there was an instant connection. They became best friends," DePaulo continued. "They both had these two larger-than-life fathers ... and two mentally ill mothers. Bobby Durst's mother killed herself jumping off the room of their house in Scarsdale. Susan Berman's mother, as the story goes, killed herself in a mental hospital."
So when things got tough in Durst's life, he turned to her.
"The dynamic between them was always brother and sister and also, really do anything for each other," said DePaulo. "I think they considered themselves two extraordinary people who found each other."
Susan Berman would become an important figure in this story, but not until after the drama between Durst and his wife escalated.
And then in late January of 1982, Kathie Durst suddenly disappeared. Her friends say it was after a confrontation with her husband at their suburban New York weekend home, but Robert Durst tells a very different story. He says he dropped her off to catch a train back to New York City and that's the last time he ever saw her.
"How did you find out that Kathie was missing?" Moriarty asked McCormack.
"...February 4th, between 8 and 9 o'clock ... the phone rings. It's Bob," he replied. "'Jim, this is Bob,' you know with that raspy kind of voice. I say, 'Yeah, Bob what's up.' 'Have you seen Kathie.' I said, 'No.'"
Asked if he sounded worried, McCormack said, "No, it was almost casual ... and almost rushed to get the phone call out of the way."
Durst called New York police to report her missing, and as the media picked up on the story, he turned to his confidant, Susan Berman.
"She became his spokesperson when the media started calling, and asking him questions about his wife's disappearance...and she basically promulgated the story ... that he had a fight with his wife, put her on the train, she went into the city, he talked to her on the phone that night by telephone and never heard from her again. And, basically, what that did was put Kathy in the city," said DePaulo.
Berman also told the media that Kathie had called in sick to medical school.
"Soon after Kathy went missing, there was a call to the dean of her medical school. The dean believed it was Kathie calling saying, 'Hi... it's Kathie Durst... I can't come in today. I have a stomach ache,'" DePaulo continued.
Kathie's family didn't buy it; they suspected foul play.
"Devious, deceptive, criminally cunning, contemptuous of civility. This is, you know, the person who doesn't believe any of the rules apply to him," said McCormack.
In spite of efforts by police, Kathie's family and friends, investigators never found her body and the case went nowhere for almost 20 years.
"It is a cold, cold, cold case. Bobby has already gotten a divorce, and she has been legally declared dead, when in 2000, the Westchester County district attorney, acting on a tip and an open file from another cop, reopens the Kathie Durst investigation," said DePaulo.
That fiery new district attorney was Jeanine Pirro, and she re-energized the case.
"I have no reason to believe that she isn't dead and that this wasn't a homicide," said Pirro told Moriarty in 2004.
When District Attorney Pirro went public with news she was going to track him down, Durst disappeared.
"Has Bob Durst been cooperative in this investigation," Moriarty asked Pirro.
"Absolutely not," she replied. "We want to talk to Bob Durst and he won't talk to us. There's no one who knows more about what happened to Kathleen and what her last actions were than Robert Durst and he won't talk to us."
Jeanine Pirro is no longer district attorney, but she's still hounding Robert Durst -- convinced he killed Susan Berman to keep her from testifying against him in the case of his missing wife.
"If I were trying Robert Durst it would be no holds barred," Pirro told Moriarty. "With Robert Durst you're dealing with money and power ... that doesn't intimidate me. I don't know ... he has .... $2 million or $2 billion in his pocket. I would convict him. I am absolutely convinced that I could convince a jury that he killed Susan Berman to prevent her from testifying in that case. He himself said, 'Everything changed when Jeanine Pirro came on.'"
WHERE'S ROBERT DURST?
In November 2000, Robert Durst fled a dogged Jeanine Pirro and the media of New York City to go hide out in Galveston, Texas -- in the process, taking on a bizarre new identity: a mute woman.
Galveston Detective Sergeant Cody Cazalas says that Durst rented an apartment in a modest complex under the alias Dorothy Ciner.
"Is it fair to call Bob Durst a cross-dresser? Or do you think that was simply a disguise?" Moriarty asked Det. Sgt. Cazalas in February 2004.
"Simply a disguise," he replied. "After he set the place up as Dorothy Ciner, he never returned as Dorothy Ciner. He returned as a friend of hers ... Robert Durst."
Longtime close friends of Robert Durst, Emily and Stewart Altman, defended his strange behavior in a 2003 interview:
"He was so afraid that he picked up, and he ran off to Galveston, dressed like a woman. Now, can you imagine the fear that must have been in his mind, because of this?" said Stewart Altman.
"He really thought Jeanine Pirro was trying to make her political life on Bob's back," Emily Altman said.
"And ... he actually believed an indictment was imminent, for something he didn't do," added Stewart.
While Durst was under the radar in Galveston, investigators in New York were re-interviewing witnesses in his wife Kathie's disappearance -- a task that led them to Durst's close friend, Susan Berman, now living in Los Angeles.
Retired Los Angeles Detective Paul Coulter says the life of the one-time mafia princess now played more like "Down and Out in Beverly Hills."
"She was drivin' an old clunker car. She was behind in some of the bills," he explained. "She was -- behind in her rent payment ... She'd had run-ins with her landlady over ... the conditions of the ... residence. She was pretty much livin' destitute. She was embarrassed by those living conditions."
Investigators believed Berman could provide valuable insight into Kathie Durst's murder, but before they could get to her, someone else did. On Dec. 24, 2000, police discovered the body of Susan Berman murdered in her home.
"She was shot in the back of the head," said Coulter.
"One shot?" Moriarty asked.
"One shot in the back of the head," he replied. "...to me, you shoot 'em in the back of the head so you don't have to face 'em when you kill 'em. And I mean that's just it. There was no forced entry into the residence, there was not ransacking to the residence, and it's just the way that the body is laying there -- like somebody just left her there and got outta dodge."
Coulter, who was in charge of Berman's case, has always believed that Susan Berman knew her killer. First, because of the way Berman's body was left.
"Somebody rolled her over or -- or placed her in that position," said Coulter.
"Why would you do something like that?" Moriarty asked.
"Because you care for that person. Because you -- you care for that person, you maybe kneeled down with them. You're not just leavin' 'em slumped like that," he replied.
And then there was a letter postmarked the day before Berman's body was discovered.
"And it's ... addressed 'Beverley Hills Police Department' with her address and -- the word 'cadaver'. And again, to me that means it's somebody that knows her, cares for her, doesn't want her laying there and -- rotting away or decomposing. They want her body found in a timely manner," said Coulter.
Some believe that Berman was so broke in 2000, she may have been blackmailing Durst.
"Why did you want to talk with Bobby Durst after Berman's death?" Moriarty asked Coulter.
"Well, one, he's a close friend of hers and he had recently sent her money. We were hearing that he was comin' to visit," he replied.
"How much money had Durst sent her? And how did you find that out?" Moriarty asked.
"We went through her bank records and there was a deposit of a large sum of money."
Asked how much, Coulter said, "$25,000. ...there were two separate payments."
"So within the months before she died, he had sent her $50,000?" Moriarty asked Coulter.
"Fifty thousand, yes," the detective replied.
"...previously there had -- been checks. So obviously the -- the big question was, you know, was she shaking him down for more?" said Lisa DePaulo.
DePaulo doesn't think Susan Berman was that kind of person, but wonders about Durst.
"I do think it's part of Bobby's character to perceive that she was shaking him down," she said.
"Did you get a chance to ask Bob Durst why he had sent her that kind of money?" Moriarty asked Coulter.
"We had never been able to interview -- Bobby Durst," he replied.
Durst attorney Chip Lewis says his client had nothing to do with Susan Berman's murder, that it was a clear and simple mob hit.
"The fact of the matter is Susan Berman had cried out soon before her murder that she was about to expose the mob, and really writing something, a tell-all book about what she knew. That's why she was murdered. It was a hit-style murder," Lewis said in December 2003.
And, in fact, that's exactly what police first believed.
"But if you realistically look at it, what would be the motive for the mob to kill her? Plus, all the old mobsters from her dad's era were probably 100 years old or dead," said Coulter.
Robert Durst seems to have been a person of interest in Berman's murder, but not a main suspect. That is until nine months later when something shocking happened back in Galveston, Texas, that made police in three cities believe that Robert Durst could be a serial killer.
"There's no doubt in my mind he's a serial killer," said Cazalas.
THE KILLING OF MORRIS BLACK
It was late 2001, nine months after Susan Berman's murder. While detectives in Los Angeles were still looking for her killer and Jeanine Pirro was still trying to solve Kathleen Durst's disappearance in New York, Robert Durst was about to make headlines again -- in Galveston.
"I was the one that arrested him," Det. Cody Cazalas told Erin Moriarty in 2004.
Durst was accused of killing his neighbor, Morris Black. Cazalas, Galveston major crimes detective at that time, told Moriarty that he had rarely seen a more clear-cut case of murder.
"He probably walked up behind him and shot him in the back of the head," said Cazalas.
But Durst said that's not how it happened at all. He claimed that on the night of the shooting, he arrived home to find Morris Black sitting in his living room, with his gun.
Durst was charged with first-degree murder. At his trial, he testified that he and Black had an argument, and according to defense animation, it was during a struggle that the gun went off, killing 71-year-old Black, accidentally. But Detective Cazalas was unconvinced.
"There was nothing to suggest self-defense. He never said self-defense until after the defense attorneys got the case," he told Moriarty.
Durst's claim of self-defense was even harder to believe because of what he did after the shooting. Instead of calling 911, he carved up Black's body -- shoved the parts into plastic bags -- and dumped them into Galveston Bay.
"What kind of person, would you say, be capable of cutting up another person's body? Someone he says was a friend of his?" Moriarty asked Cazalas.
"A psychopath. Someone with no conscience," the detective replied.
Cazalas believed that Durst used a bow saw to cut off Morris black's arms, legs and head.
"We're talking a very bloody process here," Moriarty commented to Cazalas.
"Extremely bloody. There was body parts in different bags. There was, like, a leg in one bag, another leg in another bag," he explained. "I think he assumed that the tide would take the bags on out to the sea, but instead the tide was coming in, and so the bags just stayed right there by the pier."
But Black's head -- where he had been shot -- was never found, so the police could not determine forensically how he died.
"According to Durst's lawyers, the reason why he cut up this body was just to try to hide it, that he panicked," said Moriarty.
"He didn't panic. ...Everything he did was cold and calculating," Cazalas said. "I have him on videotape, four to five hours after the murder, calmly buying a money order to pay Morris Black's rent so that it would appear that Morris Black just paid his October rent, and sometime within October moved away. ...And this guy is in the video is just as calm as a cucumber."
"He's not a danger to anybody. The public doesn't know what we know," attorney Dick DeGuerin said in 2003.
Durst had the best defense team money could buy in Texas, including DeGuerin and Mike Ramsey. One of the first things they did was hire well-known Houston psychiatrist Milton Altschuler to help figure Durst out.
"I met with him almost on a weekly basis over 70 hours," Dr. Altschuler said in 2003.
"Do you think Robert Durst is a dangerous man?" Moriarty asked.
"No ma'am," he replied.
Dr. Altschuler says that Durst suffers from a form of autism called Asperger's syndrome, a disorder that can limit a person's ability to interact socially.
"Emotion is very difficult to him. And he doesn't know what happy is," said Altschuler.
"Are you saying that Robert Durst can't feel any emotion?" Moriarty asked.
"He can feel it, but almost as if he were feeling it as we would feel fingers through a glove. It's very dulled, at best, to him," he explained.
Dr. Altschuler asserts that because Durst can't feel strong emotion, he can't get angry enough to kill.
"Some people, though, will listen to you and say, 'Oh, come on. This was just a diagnosis set up for trial to, you know, help him get off the hook of this murder case,'" said Moriarty.
"I understand that," Altschuler replied. "But his whole life's history is so compatible with a diagnosis of Asperger's disorder."
While Dr. Altschuler never testified about his findings, his diagnosis was used at trial.
"It would have been an explanation for some of the inappropriate -- and obviously it was inappropriate to dismember a corpse -- behavior that -- that Bob went through," Mike Ramsey said in December 2003.
"He's not a robot," said Dr. Lawson Bernstein. "There is no psychiatric disorder that's a 'get out of jail free' card."
Dr. Bernstein is a forensic psychiatrist who studied Robert Durst's trial testimony at "48 Hours"' request. He believes Durst suffers from only a very mild form of Asperger's syndrome.
"We're talking about someone with Asperger's who, nonetheless, forms close human relationships," he said.
In fact, Durst remarried. Just a month after Jeanine Pirro reopened the investigation into Kathie Durst's disappearance, Robert Durst wed real estate broker Debrah Charatan.
"If he's capable of normal human interaction, he's capable of feeling emotions. And if he's capable of feeling emotions, he's capable of doing things that human beings do, including committing murder," said Dr. Bernstein.
But after a six-week trial and five days of deliberation, the verdict shocked everyone -- even the defendant himself -- when he was found not guilty.
"That was the most emotional three days of my life. We -- we cried. I broke down a couple of times," a male juror told Erin Moriarty.
The jurors were widely criticized for the acquittal, but say they felt they had no choice. While they knew Durst had cut up Black's body, they weren't convinced he was guilty of premeditated murder.
"I felt one way, but I knew I had to vote another. And I'll put it that way," said a female juror.
"So you thought he might be guilty, but you just hadn't been convinced by the prosecution?" Moriarty asked.
"No," the female replied, shaking her head.
"Robert Durst was on the stand himself for three or four days. The prosecution had an opportunity to trip him up and put holes in his story. They couldn't do it," the male juror explained. "He was on trial for the murder of Morris Black, and there was no evidence that that happened."
For Detective Cazalas, the verdict is still a haunting disappointment.
"Do you think Bob Durst got away with murder?" Moriarty asked.
"There's not a doubt in my mind. There isn't a doubt in my mind," he replied.
"What do you say, though, to people who have accused you of just letting your common sense go out the window? That you knew that earlier his wife disappeared and now this guy disappears? I mean, what's the chance that one guy has two people disappear out of his life?" Moriarty asked the jurors.
"There's a possibility -- there is a possibility that Robert Durst is the most unlucky man in America," the male juror replied.
"You believe that?" Moriarty asked.
"I said there's a possibility," he replied.
But Durst's luck was about to run out, and he would have only himself to blame.
He agreed to be interviewed for a six -part documentary series about his life, and said things that would eventually help get him indicted for Susan Berman's murder.
A STORY MADE FOR THE MOVIES
Actor Ryan Gosling clearly got something right in his thinly-veiled portrayal of Robert Durst in Andrew Jarecki's 2010 film, "All Good Things." The movie caught the attention of Durst himself.
"He voluntarily called me around the time my film was coming out and said I heard about this movie I'd like to see it and then he volunteered to come and sit for an interview," Jarecki said during in an interview with "CBS This Morning" on March 16, 2015.
Sitting down with a filmmaker who directed a movie about you killing your wife may seem strange to us, but to Forensic Psychiatrist Alexander Sasha Barday -- who admits he has never spoken to Robert Durst -- it makes perfect sense.
"His motivation is, 'I want to be in front of the camera. I wanna tell it my way. I don't want the press to tell the story. ... I want to control the press. I wanna control this movie ...So I'm goin' to make you make this movie about me,'" he explained.
But Durst's lead attorney, Dick DeGuerin, who won an acquittal in the Morris Black case, told Moriarty he has a different take on his client's motivation.
"Bob doesn't wanna be Bob," DeGuerin said. "He's been hounded -- most of his adult life. And he just doesn't wanna be that person."
"But he could have just gone on with his life. He knew he was a suspect in a murder and a disappearance of his wife. And yet he chose to do a documentary. It's hard to understand why somebody would do this unless he wants the attention," Moriarty pointed out.
"Oh, he doesn't want the attention. And -- I'm sure he's regretful that he ever decided to put his trust in such a person," said DeGuerin.
Durst's interview with Jarecki became the foundation for the six-part HBO documentary series, "The Jinx: The Life and Deaths of Robert Durst."
"I will be able to tell it my way..." Durst says in the series' second episode. But that's not what happened, says DeGuerin.
"Do you feel these filmmakers took advantage of him?" Moriarty asked.
"Yes. No question," DeGuerin replied. "He's a smart guy. He's very naive. He's -- slightly autistic. ...And he trusted - Jarecki and Jarecki broke that trust."
In Jarecki's documentary, Robert Durst seems to incriminate himself.
Some of his admissions about the disappearance of his wife, Kathie, back in 1982 were especially shocking, says Lisa DePaulo, who has written extensively about the case.
"There were a lot of things that I went, 'Holy crap,'" she said. "He admitted in this docu-series that his story about the night Kathie disappeared was a lie... His story was that he had walked three miles to a payphone to call her. .. That was his alibi all those years ago."
"The Jinx" (Episode 2):

Andrew Jarecki: Did you end up speaking to her that night?

Robert Durst: No.
Durst also admitted he never went for drinks at his neighbor's house that night as he had claimed:
The Jinx (Episode 2):

Robert Durst: That's what I told the police. I was hoping that would just make everything go away.
"Everyone now is asking, 'Why did he admit that all those things were lies?'" said DePaulo.
"The psychology of Bobby Durst is, like, the eighth wonder of the world," she continued. "He definitely, kind of gets a perverse pleasure out of getting away with stuff."
"His wealth, his intelligence ... his slyness has enabled him to maybe get away with murder," Dr. Barday said. "The look of surprise on his face -- when the verdict is reached... in Galveston. ... I read that as, 'Oh, my God. I just got away with it.' Because I think that's the game that -- that he was playing."
Some, like Detective Coulter, think Durst has left a trail of clues taunting the police -- like the so-called "cadaver note" -- that anonymous letter sent to the police at the time of the murder telling them there was a body in the house.
"The envelope was addressed to the 'Beverley Hills police.' And inside is just a note with her address, 1527 Benedict Canyon, and the word 'cadaver,'" he said.
The envelope held an important clue the detective hoped would help solve the case: the word 'Beverly' was misspelled.
"Whoever wrote that had to be her killer, correct?" Moriarty asked Coulter.
"I would say so," he said.
"In the docu-series, they unearthed a letter that is identical," said DePaulo.
Susan Berman's stepson gave the filmmakers a letter written to Berman from Robert Durst -- just like in the so-called cadaver letter, the word "Beverly" is misspelled.
"The Jinx" (Episode 6):

Andrew Jarecki: Can you read me the spelling of "Beverly Hills"?
The filmmakers confronted Durst with the second letter in a second interview:
"The Jinx" (Episode 6):

Andrew Jarecki: Can you tell me which one you didn't write?

Robert Durst: No.
The most explosive moment in that HBO documentary wasn't the comparison of the curious handwriting and the letter. It was a controversial moment of audio recorded without Robert Durst's knowledge while he was in the bathroom.
Durst began muttering to himself, as he often does:
"The Jinx: (Episode 6)

Robert Durst: "There it is. You're caught. Killed them all, of course."
"What was your reaction when you heard that?" Moriarty asked.
"My first reaction ... what in the world are these guys doing to send somebody into the bathroom ... there's not a more private place ... and they know Bob talks to himself. That's just one of his quirks," said DeGuerin.
"When you listen to that, didn't Bob Durst confess to murder?" Moriarty asked.
"No."
"How else could you interpret that?"
"There's 100 ways of interpreting it," said DeGuerin.
Last March, as "The Jinx" was about to air its final episode with that controversial audio, Durst vanished. Officials believed he was about to cut and run.
When they finally caught up with him at a New Orleans hotel where he was staying under a false name, he had a latex mask, a passport, over $42,000 in cash and a .38 revolver.
Durst was arrested on gun possession charges. And next week in New Orleans, he is expected to plead guilty to that gun charge. As part of the deal, he'll be locked up in Los Angeles and ultimately, go on trial for murder.
"I dont believe that he killed Susan Berman. I dont believe he knew who did," DeGuerin said. "He wants to prove his innocence."
THE NEXT CHAPTER
"You know this guy is a murderer. He chops up bodies like your local butcher," former Westchester County D.A. Jeanine Pirro told Erin Moriarty. "...he is no ordinary regular guy with just a string of bad luck. He is a serial murderer. And he needs to be in jail. And if it's the death penalty, so be it."
Jeanine Pirro describes her long and tangled history with Robert Durst in a new book, "He Killed Them All: Robert Durst and my Quest for Justice," published by Simon and Schuster, a division of CBS.
If Durst goes on trial in L.A., she'll be there.
http://books.simonandschuster.com/He-Killed-Them-All/Jeanine-Pirro/9781501125003
"How important is the information, the interviews, the evidence that showed up in 'The Jinx?'" Moriarty asked Pirro.
"I think it's crucial," she replied.
"Isn't it possible that if he goes on trial for Susan Berman's [murder] he'll get away with it again?"
"I hate to say 'yes.' It's possible. But I believe in justice. I believe in truth. How about this -- I believe in karma. Sooner or later it's got to happen. This man has committed too much evil," Pirro replied. "He's used his money and power and he's gotten away with it. But sooner or later I believe the jig is up."
But Durst, worth an estimated $100 million, will be defended by the same hotshot lawyers that got him acquitted in Galveston, Texas.
"Why does Robert Durst want to go to California? It sounds crazy that he would actually want to face a murder trial?" Moriarty asked DeGuerin.
"Well, it's not for the weather. It's because he's innocent. He did not kill Susan Berman," he replied.
"We have seen lawyers come in from out of town that think they're pretty hot. And they soon learn they're not," said Steve Cooley, who was the D.A. in Los Angeles when Susan Berman was murdered. You can't predict the outcome in a case like Durst's, which, he says, defies the laws of physics.
"The rules of gravity sometimes don't apply to cases like this," he said.
Still, Cooley is convinced the case against Durst is solid.
"...based on my limited understanding of the evidence, I think it's very strong. It's multifaceted. It comes from different arenas. It's a strong circumstantial evidence case," Cooley said. "I would predict that they'll be successful."
Some of the strongest evidence, says Cooley, comes from Durst himself in the documentary.
"I think it suggests that maybe he thought he was smarter than everybody else out there and I think it backfired," he said.
"I mean he's got a hole to dig himself out of, that's for sure," he continued.
Yet Durst's attorney says he's not worried.
"The jury's not gonna see 'The Jinx,'" DeGuerin said. "'The Jinx' is entertainment. You don't go to trial by showing a movie to the jury."
But jurors are likely to see portions, says Cooley, including the bathroom soliloquy.
"That bit of evidence, especially since it's memorialized on video tape and audio tape, is significant. It is hearsay, but it's admissible hearsay on multiple grounds," he explained.
There's also the cadaver letter. Prosecutors could face a serious obstacle when they try to prove Durst wrote it.
"That's a problem. I anticipate the defense will spend a lot of time on that," said Cooley.
It turns out that back in 2001, a police handwriting expert initially matched the letter to another suspect.
"In your book you wrote, 'If there ever was a hurdle to overcome in proving Robert Durst's guilt, this one expert's opinion would make it almost impossible to scale it.' Do you believe ... that's going to hurt at this trial?" Moriarty asked Pirro.
"I knew that would be a problem, but with 'The Jinx' and with the comparison of the note where even Robert Durst couldn't tell the difference between the note the killer wrote, as he admitted, and his own handwriting," Pirro said. "I don't need an expert to tell me that is or isn't. Look at it with your own eyes. You tell me if that isn't the same handwriting."
"What about that letter... the cadaver letter," Moriarty asked DeGuerin.
"I ain't gonna answer that because I'm not gonna talk about the specific evidence in the case," he replied.
"But isn't that likely to get in though? That letter?"
"I'm not gonna discuss what our strategy is about it or really what our expectations are about it," said DeGuerin.
"If in fact that letter did get in, wouldn't that be highly damaging?" Moriarty pressed.
"You are persistent aren't you?" DeGuerin commented.
"I mean, wouldn't that be damaging?"
"Well, I'm just gonna have to say again, I'm not gonna discuss the effect of evidence that we don't even know whether it's gonna get in," said DeGuerin.
And Pirro says Durst could be linked to the cadaver letter by another intriguing piece of evidence: it's written with green ink.
"The green ink cinched it for me. Robert Durst only writes in green ink -- green, the color of money that he loves so much," she said. "When he was arrested in Galveston, there were green pens, green ink -- the man loves green."
"And the cadaver note? Green ink?" Moriarty asked.
"It's in green ink. Yes, it is," said Pirro.
The green ink is just a tiny bit of circumstantial evidence which, by itself, doesnt mean much. Prosecutors will have to take all the pieces and complete a picture of murder that leaves no room for reasonable doubt.
"...the basic question is: can the prosecution prove that he killed Susan Berman. And we don't believe that they can," said DeGuerin.
"So you're saying Robert Durst is just this misunderstood man who just happens to have this all this circumstantial evidence..." said Moriarty.
"As one of jurors in our Galveston case said, 'I think Bob Durst is one of the unluckiest people on the face of the earth,'" he said. "My response is, I believe that Bob Durst has been misunderstood all his life, and I believe he's innocent."
Like O.J. Simpson, Robert Blake and the man who called himself Clark Rockefeller, Durst's trial will likely cause a sensation.
Durst remains in custody in Louisiana awaiting his move to Los Angeles. He will turn 73 on April 12 and is reportedly in poor health.
He will spend nearly a decade in prison for the gun charge, begging the question: is it really worth it to put him on trial again?
"Why does it matter. It's about crime victims and their families. It's about the ripple effect of a murder. So, yes, it does matter. It's not just about punishing him. It's about healing them," said Pirro.
---
Family members of Durst's first wife Kathy have filed a $100 million lawsuit against him.
The lawsuit claims the family has a right to Kathy's body for burial.
Thanks for reading CBS NEWS.
Create your free account or log in
for more features.