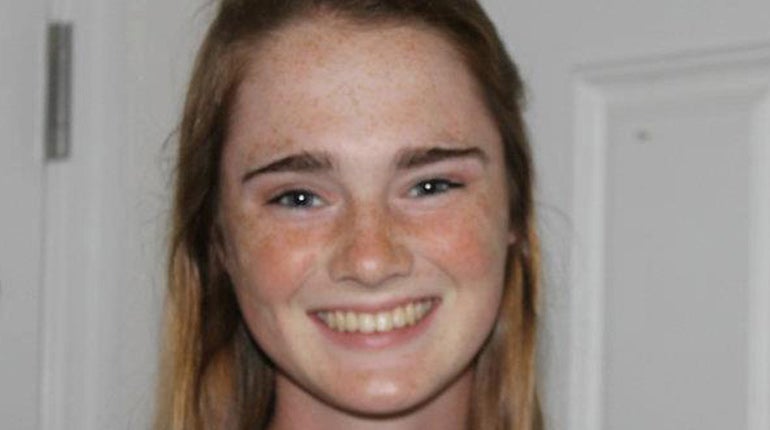 "48 Hours" podcast: The Hannah Graham Story
It was a year ago that Hannah Graham, a bright, young college student with a promising future went missing in Charlottesville, Virginia, and was ultimately murdered.
Graham was last seen in the early hours of on Sept. 13, 2014, after a night out with friends. The search for her was the most exhaustive in Virginia history. And after her body was found, the investigation into her death, which generated national attention, led police to cases of other unsolved attacks against young women spanning a decade.
"48 Hours" kicks off its 28th season with a two-hour primetime investigation into who killed Graham and the terrifying fear that the accused killer may have struck before. "Hannah Graham: Deadly Connections" airs Saturday, Sept. 26 at 9 p.m. ET/PT on CBS.
And, for the first time, "48 Hours" has produced a five-part crime and justice podcast series on the case.
Installments of the podcast, anchored by WTOP-FM Correspondent Neal Augenstein, are available free for download below and at Play.It.
---
---
EPISODE 1: Vanished: The night University of Virginia student Hannah Graham disappeared.
EPISODE 2: Person of Interest: Police focus on a man, Jesse Matthew, in the disappearance of Hannah Graham.
EPISODE 3: Where is Hannah Graham? Could Hannah Graham still be alive? The search for Hannah and her alleged abductor, Jesse Matthew.
EPISODE 4: The case widens: Is Jesse Matthew, the suspect in Hannah Graham's death, responsible for unsolved attacks against other young women?
EPISODE 5: Genesis of Evil: The case against the man charged with murdering Hannah Graham.
Thanks for reading CBS NEWS.
Create your free account or log in
for more features.