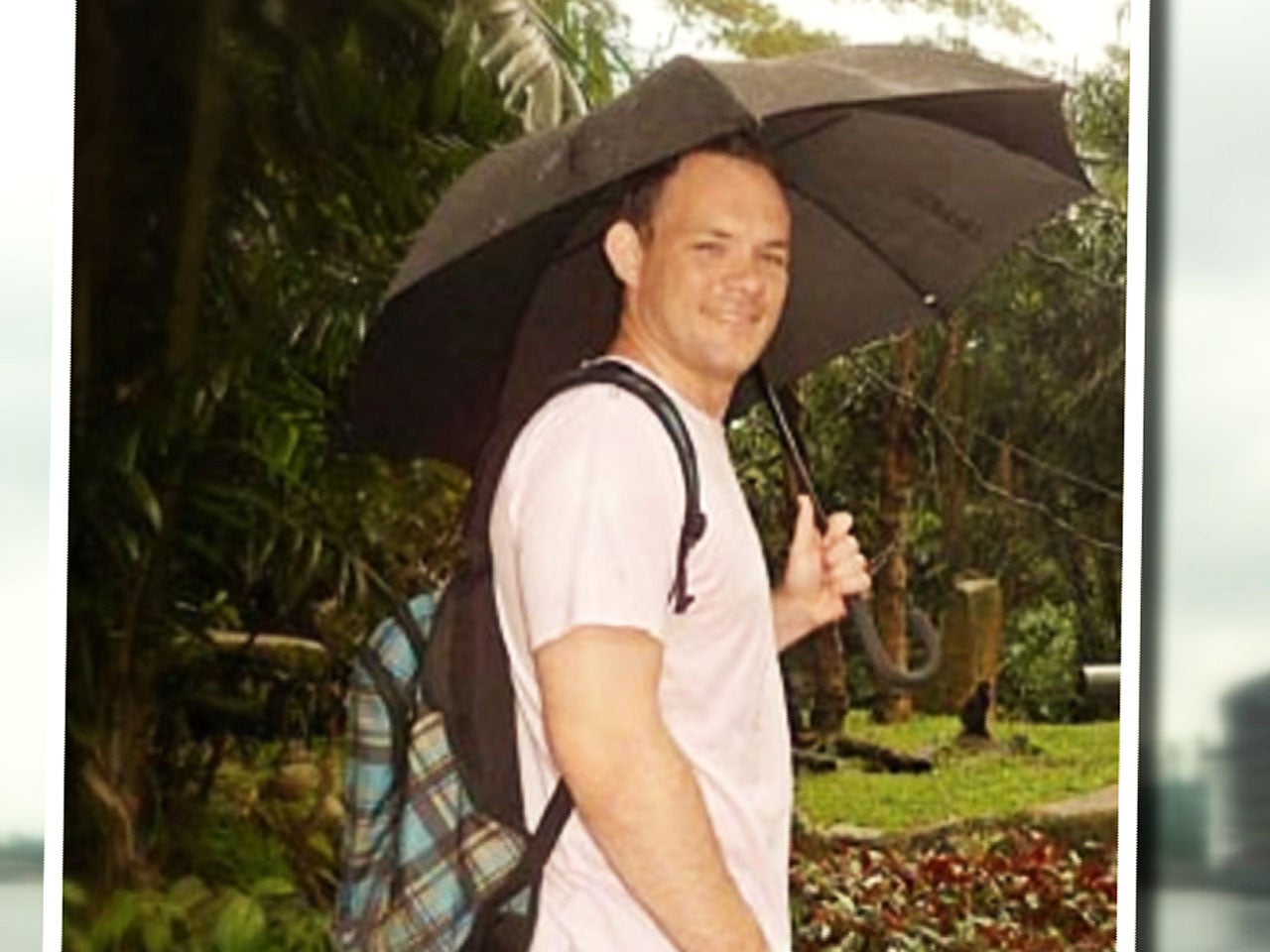 48 Hours: Did a son die protecting American secrets? A family's quest for the truth
(CBS) - Sometime on the morning of June 27, 2012, Mary Todd heard the news no mother ever wants to hear: her firstborn son, Shane Truman Todd, then 31 years old, was dead. Complicating matters, Shane's body was lying in a morgue halfway around the world in Singapore.
Watch now: "48 Hours: Spies, Lies and Secrets"
What happened next is a case study in the way a personal tragedy was transformed into a cause celebre by a Montana family blessed with resources, steely-eyed determination and a shrewd understanding of the ways of the world. Because Shane's father Rick Todd is an American Airlines pilot, the Todds were not strangers to international travel and were not intimidated by the prospect of dealing with a foreign government.
But that first morning back in June 2012, the Todds - like anyone else in their position - were hit with a wave of raw emotion. "I just fell to my knees and sobbed....it started the worst nightmare you could ever imagine," said Shane's mother, Mary.

VIDEO: Shane Todd's brothers react to news of his death
At the time, she was at the family home near Kalispell with her mother and Shane's three adult brothers. Mary broke the news to them in between guttural sobs. It did not make any sense; Shane was a strapping young man - 6 feet, 1 inch tall - who was a mixture of brains and brawn. He held a PhD and had been a championship wrestler, a rugby player, and was in the prime of his life.
Mary desperately tried to reach her husband Rick who, at the time, was a passenger on a jet that had just landed in Denver.
"I turned on the phone after we'd cleared the taxiway," Rick said. "I saw a message from Mary and she says, 'Rick, you gotta call me immediately. Something horrible has happened.' And I knew somebody was dead.
"I called her right away, and she says, 'Rick, Shane hung himself.' And I screamed in the middle of the airplane. I think I told the people next to me, 'My son just hung himself.' And we taxied in, and I just kinda roamed around the terminal, trying to put my mind around it."
The Todds are a close-knit family and it was beyond shocking that Shane was dead. He'd been working in Singapore as a research engineer on a three-year contract for the Institute of Microelectronics, but had decided to come home early and had secured a new job in the United States. He was days away from returning when his body was found hanging on his bathroom door.
The Singapore police told the Todds that Shane had hanged himself but, almost from the start, they did not believe it. Aside from having a new job, Shane had made summer plans with his brothers and had even asked his grandmother if he could use her car and apartment in the interim before he started his new job. He'd queried his future employer about the company policy regarding vacation time and publishing opportunities, Mary said.
Even as Rick Todd staggered off the plane in Denver, devastated by the news of his son's death, Mary and her sons already had hatched a plan to fly to Singapore immediately. There's no doubt that the Todds had an advantage given that Rick flew for a major airline and the entire family had passports at the ready. Seemingly overnight, they were in Singapore asking pointed questions of police officials.
The Todds were savvy and knew the immediate steps they needed to take when a loved one dies overseas - namely, contact the U.S. Embassy. Embassy officials in Singapore arranged for cars and a hotel and the Todds were soon meeting with top embassy officials who helped smooth the way.
U.S. Embassy vice-counsel Traci Goins even accompanied the Todds as they spoke to Singapore police for the first time. All the while, the Todds were collecting anything they could find that might help them prove Shane had been murdered. After all, he'd been telling them for at least a month that he feared for his life and was facing pressure from Chinese scientists who he suspected wanted to know about some American technology he was working on. Shane's girlfriend Shirley Sarmiento says Shane told her that "heavy hands" were coming after him.
Once inside Shane's apartment, the Todds say they found something that, at the time, seemed insignificant but later proved to be critical. It was, the Todds say, an external hard drive that matched what was on Shane's computer, then in the hands of police. The family began to develop a theory that Shane was murdered because he would not deliver American secrets to the Chinese.
Back in the United States, the Todds turned into amateur, but ingenious, investigators. They had photographs taken of Shane's body at a family-owned mortuary and later had those photos and the Singapore autopsy results analyzed by a top medical examiner in Missouri, who was a friend of a friend. He provided his services free of charge.
The Todds also took that external hard drive they say they found in Shane's apartment to a forensic computer analyst in California, a former police officer who was a member of the same church as Mary's brother. The photos and the information developed by these professionals were used by the Todds to support their murder theory.
Even with all of that in hand, the Todds could not - in the first few months after Shane's death - find anyone in power willing to help them make their case. Not a word of Shane's death appeared in the Singapore press and American and international reporters did not seem interested.
Enter Ray Bonner, a former Pulitzer-prize winning reporter for The New York Times. The Todds contacted him through a friend: "The Todds felt that nobody was listening to them, and nobody was," Bonner said. "They said to me at one point, 'We don't want our son to just be forgotten.' You know, he's disappeared."
Of course, Bonner did not take the Todds at their word that Shane was murdered - he launched his own investigation, talking to experts in the type of technology Shane was working on and traveling to Singapore to speak to friends of Shane.
After that research, Bonner, these days a freelance reporter, was intrigued and was able to sell his story to London's Financial Times newspaper. "Look," he says. "An American has died in Singapore under suspicious circumstances while working on high technology. That is a story."
VIDEO: Investigative reporter Ray Bonner on breaking Shane Todd's story
Bonner, now a 48 Hours consultant, says he always told the Todds that he had an open mind about whether or not Shane was murdered or committed suicide and even after his story ran in February of this year, he remained "50-50."
But Bonner's magazine cover story in February 2013 had its desired effect. "Overnight," Mary said, "our story went viral."
Suddenly, the name Shane Todd was on the lips of anchors on virtually every television program, stories ran in newspapers stateside and abroad, and the Todds scored meetings with U.S. senators and congressman. Secretary of State John Kerry met in Washington, D.C. with top Singapore government officials.
Singapore officials reacted and agreed to hold an expanded inquest to determine whether or not Shane was murdered or had committed suicide. It was held last May in Singapore and that is the subject of our "48 Hours" report on the case. [Read the findings of the 150-page coroner's inquiry]
VIDEO: Todds brothers talk about court proceedings into their brother's death
But none of this would have been possible if the Todds had not been so-called "powerful victims" who had the doggedness and know-how to act quickly and reach the right people who could help them publicize the story of their son's death.
Thanks for reading CBS NEWS.
Create your free account or log in
for more features.