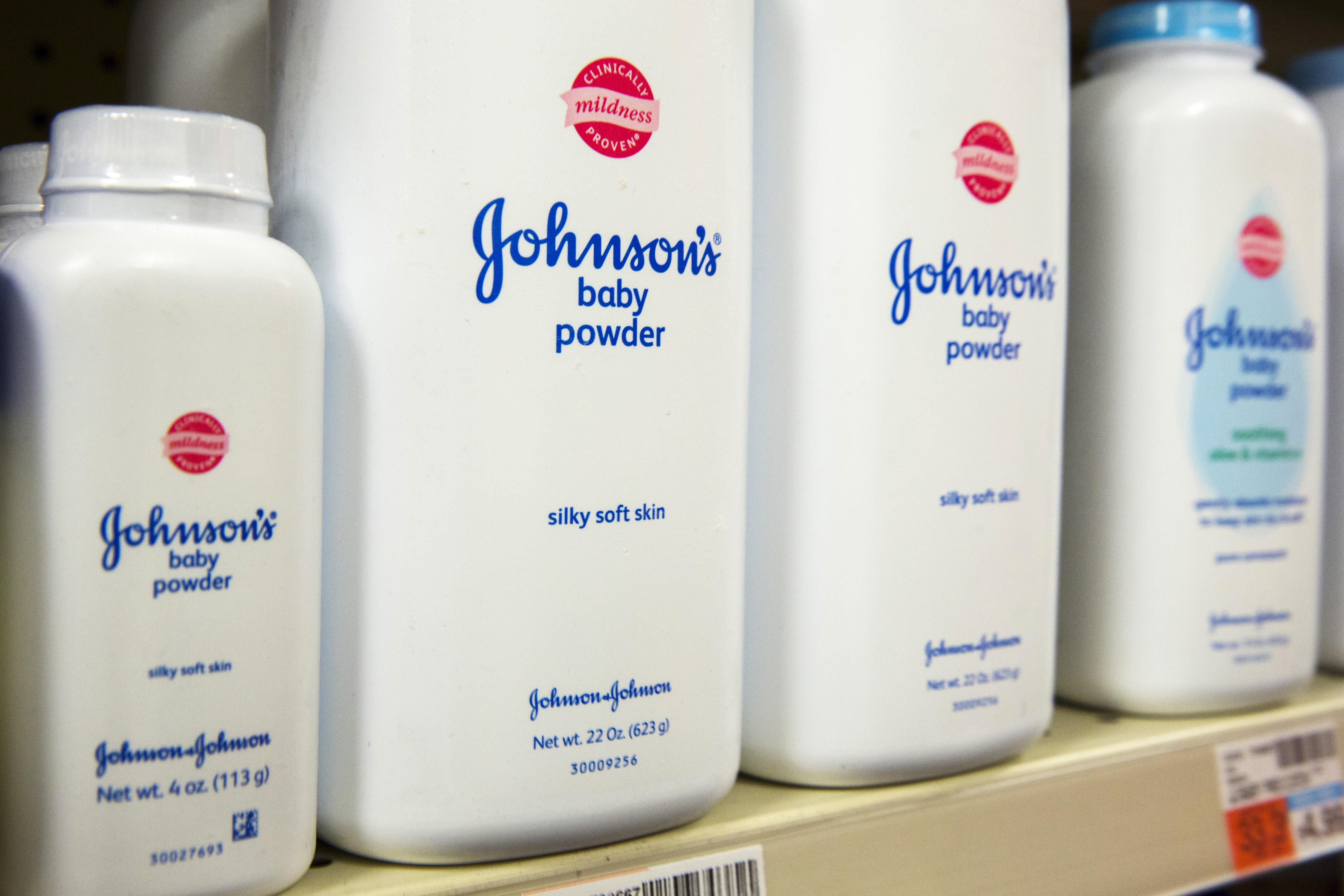 $417M jury award against Johnson & Johnson thrown out by judge
LOS ANGELES -- A judge on Friday tossed out a $417 million jury award to a woman who claimed she developed ovarian cancer by using Johnson & Johnson talc-based baby powder for feminine hygiene.
Los Angeles County Superior Court Judge Maren Nelson granted the company's request for a new trial, saying there were errors and jury misconduct in the previous trial that ended with the award two months ago.
Nelson also ruled that there wasn't convincing evidence that Johnson & Johnson acted with malice and the award for damages was excessive.
The decision will be appealed even though Eva Echeverria has died, said her attorney, Mark Robinson Jr.
"We will continue to fight on behalf of all women who have been impacted by this dangerous product," he said in a statement.
Echeverria alleged Johnson & Johnson failed to adequately warn consumers about talcum powder's potential cancer risks. She used the company's baby powder on a daily basis beginning in the 1950s until 2016 and was diagnosed with ovarian cancer in 2007, according to court papers.
Echeverria developed ovarian cancer as a "proximate result of the unreasonably dangerous and defective nature of talcum powder," she said in her lawsuit.
Her attorney contended that documents showed that Johnson & Johnson knew about the risks of talc and ovarian cancer for three decades.
The company said it was pleased with the ruling.
"Ovarian cancer is a devastating disease - but it is not caused by the cosmetic-grade talc we have used in Johnson's Baby Powder for decades. The science is clear and we will continue to defend the safety of Johnson's Baby Powder as we prepare for additional trials in the U.S.," spokeswoman Carol Goodrich said in a statement.
Similar allegations have led to hundreds of lawsuits against the New Jersey-based company. Jury awards have totaled hundreds of millions of dollars.
However, on Tuesday a Missouri appellate court threw out a $72 million award to the family of an Alabama woman who has died, ruling that the state wasn't the proper jurisdiction for such a case.
The court cited a U.S. Supreme Court ruling in June that placed limits on where injury lawsuits could be filed, saying state courts cannot hear claims against companies not based in the state where alleged injuries occurred.
A naturally-occurring mineral, talc is mainly made up of the elements magnesium, silicon, and oxygen. It's widely used in cosmetics and personal care products to absorb moisture, cut down on friction, prevent caking, and improve the product's feel.
In its natural form, talc can sometimes contain asbestos, which is known to cause cancers in and around the lungs when inhaled. But all talcum products sold in the U.S. have not contained asbestos since the 1970s.
The evidence around asbestos-free talcum products and cancer risk is more unclear.
The American Cancer Society notes that research looking at the potential link between talcum powder and ovarian cancer is mixed, CBS News' Ashley Welsch reported last year. Some studies report a slightly increased risk in women who reported using talcum powder in the genital area, while other studies found no increased risk at all.
Thanks for reading CBS NEWS.
Create your free account or log in
for more features.