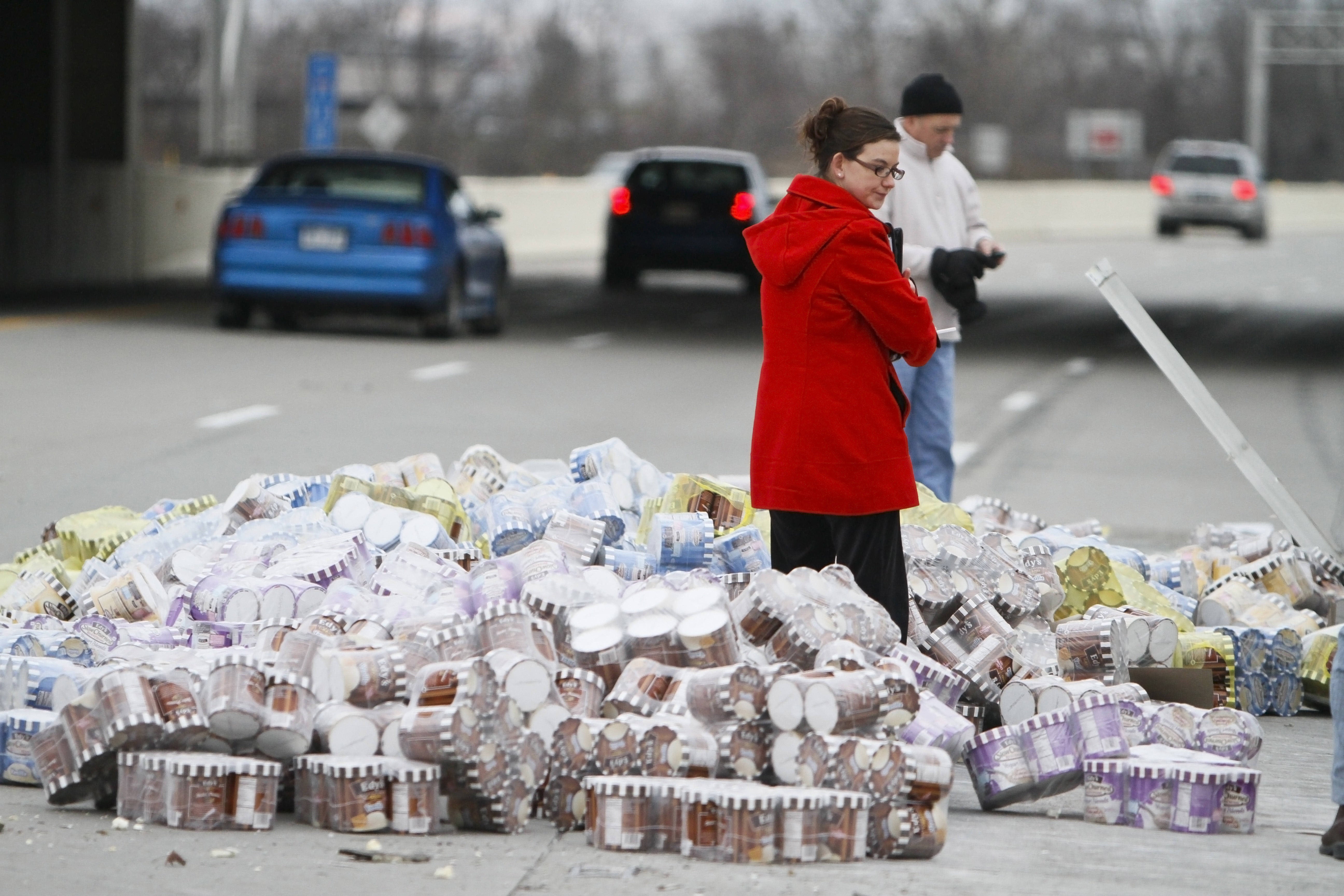 40,000 pounds of ice cream spill onto Interstate
FORT WAYNE, Ind. - Police say 40,000 pounds of ice cream spilled from a semitrailer in Fort Wayne, Ind., closing two lanes of southbound Interstate 69 at the start of the holiday weekend.
The Journal Gazette reports the spill happened about 4 p.m. Friday and was expected to be totally cleaned up by late Friday. One southbound lane remained open initially, then the other was re-opened an hour later.
Police say the truck was trying to enter the interstate from a ramp when it tipped.
According to the Journal Gazette, "The crash itself did not cause ice cream to spill onto the interstate. But when two large tow trucks used cables to drag the rig closer to the shoulder, hundreds of 1.5-quart containers - the kind you'd see in a grocery store - came out of the top of the trailer, which had cracked open."
Flavors included various types of vanilla, and caramel praline crunch. It was all Edy's ice cream and frozen yogurt.
And, the newspaper quotes police as saying, since most of the containers were intact and temperatures were close to freezing, it looked like much of the ice cream would be salvageable! It was loaded onto another truck.
Police say the truck driver had minor injuries and was taken to a local hospital to be checked out.
Thanks for reading CBS NEWS.
Create your free account or log in
for more features.