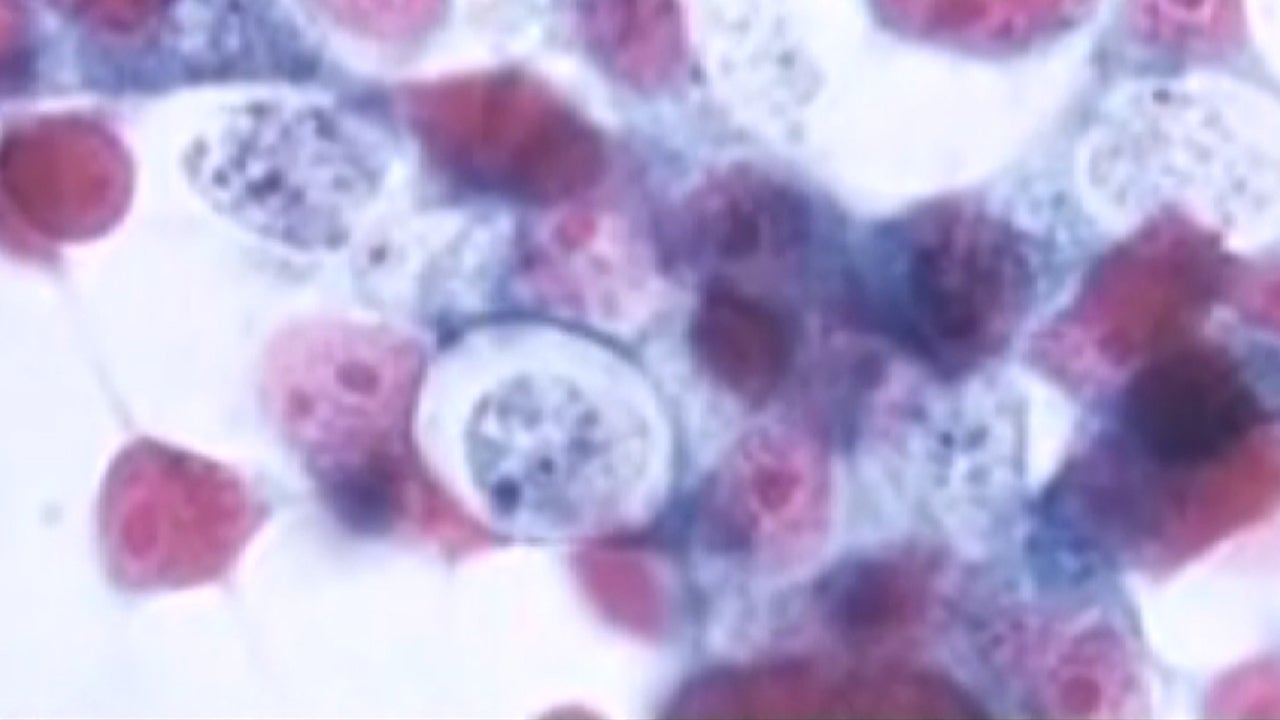 4-year-old dies from brain-eating amoeba in Louisiana
Naegleria fowleri, the "brain-eating amoeba," has claimed another victim, health officials announced last Thursday.
Louisiana's Department of Health & Hospitals said in a Sept. 5 statement that testing conducted by federal health officials at the Centers for Disease Control and Prevention confirmed that a child contracted the infection while visiting a home in St. Bernard Parish in southeast New Orleans.
The amoebas reside in warm, fresh waters like lakes or streams that are up to 115 degrees Fahrenheit. That's why the rare infection is most commonly reported in the southern United States.
People get infected when the contaminated water enters the nose, where it travels to the brain and causes an infection primary amebic meningoencephalitis (PAM) that is almost always deadly. The latest data from the CDC -- not including this year's cases -- report 128 infections between 1962 and 2012, with only one documented case of survival.
CBS affiliate WWL in New Orleans reported the deceased child was a 4-year-old from Mississippi who visited the parish, and likely contracted the amoeba when engaging in a popular summer pastime: a Slip 'N Slide.
"They feel it was contracted in the with the Slip 'N Slide being out in the mud and the water for over a 12 or 14-hour period, in very hot conditions," St. Bernard Parish president David Peralta told WWL last Friday. "They did find some of the parasite in the water tank of the toilet, inside the house, but again, if fresh water's allowed to sit for a very long period of time, that can happen," said Peralta.
He emphasized the amoeba was never found in St. Bernard's water supply, and residents should "be at ease."
Naegleria fowleri has been associated with three deaths in Louisiana since 2011, health officials said. In 2011, a 28-year-old man and 51-year-old woman contracted the amebic infectionlikely by using contaminated water in neti pots for nasal irrigation.
Two other amebic infections were reported this summer. Twelve-year-old Kali Hardig of Arkansas was a rare survivor of the infection. She contracted the amoeba in late July, but reports this week claimAn experimental German drug helped aid in her recovery, according to the CDC.
Another 12-year-old who developed the infection, Fla. boy Zachary Reyna, died in late August. His brain activity never returned after clearing the infection with help of the experimental drug. Hisorgans were donated.
Naegleria fowleri can sometimes be kicked up from sand or sediment at the bottom of these bodies of water where they feed on bacteria. Initial symptoms of PAM begin within one to seven days of infection, according to health officials, possible signs including headache, fever, nausea and vomiting, and stiff neck. Symptoms may progress to include confusion, lack of attention surroundings, loss of balance, seizures and hallucinations. Death can occur within one to 12 days.
Health officials say infections can be prevented by keeping the head above the water, using nose clips or holding the nose shut while swimming in warm fresh waters. A person cannot be infected with the amoeba by drinking contaminated water.
Thanks for reading CBS NEWS.
Create your free account or log in
for more features.