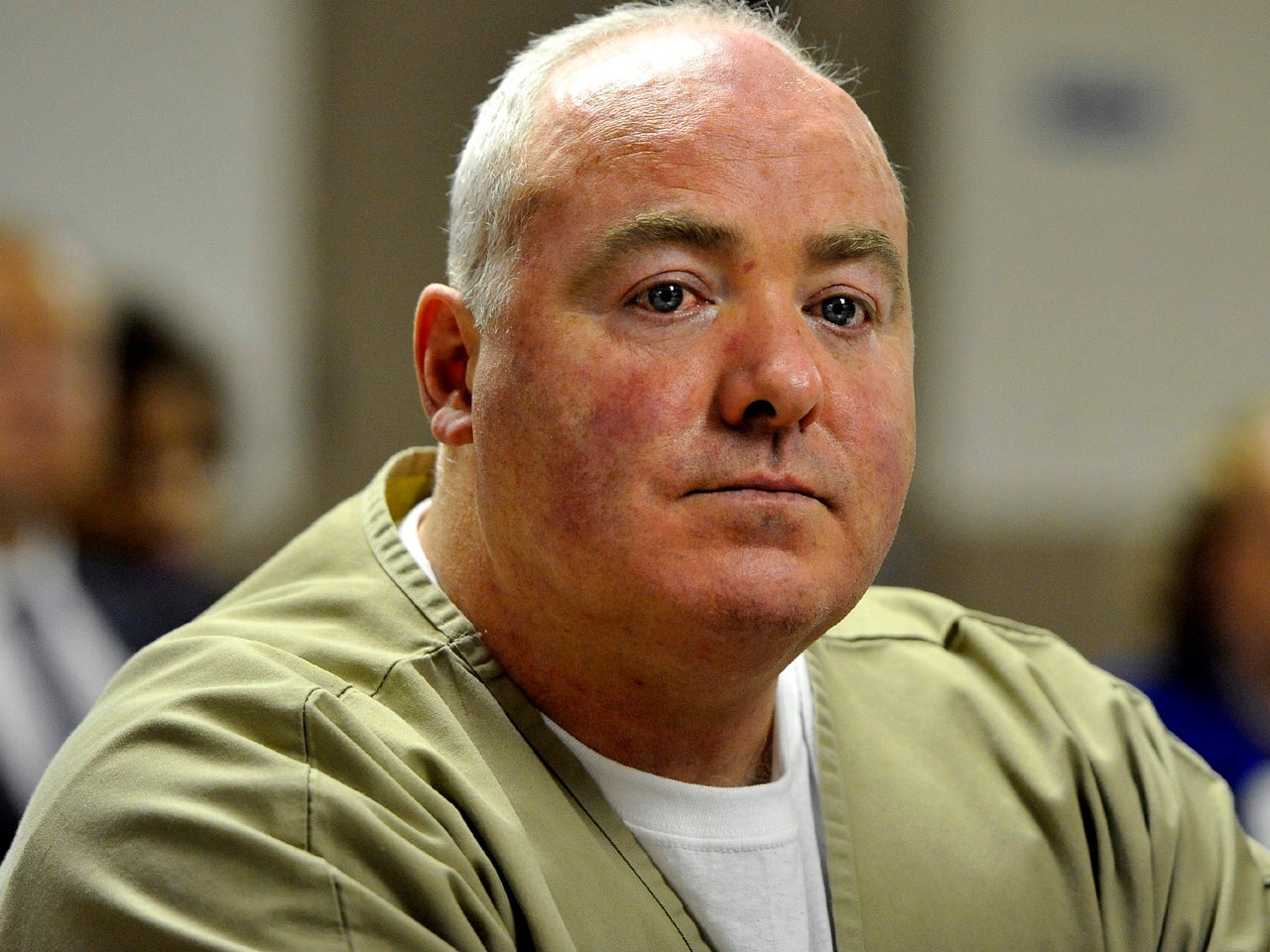 38 years after Greenwich murder, another twist in Martha Moxley case
By Andra Varin
(CBS News) -- On the night before Halloween in 1975, 15-year-old Martha Moxley went out with a group of friends. Her battered body was found hours later.
It wasn't until 27 years later that a suspect was convicted in the case. That man was Kennedy cousin Michael Skakel, whose family had been neighbors of the Moxleys in an upscale neighborhood of Greenwich, Conn.
On Wednesday, nearly four decades after Martha's murder, a Connecticut judge granted Skakel, now 53, a new trial in the case. His attorney said he planned to ask Thursday for Skakel's release on bail.
Skakel is the nephew of Ethel Kennedy, Robert F. Kennedy's widow. Her son Robert F. Kennedy Jr. said she would be "overjoyed" by the ruling.
"She knows also that Michael is innocent," he told CNN.
Prosecutors said they intend to appeal the decision. And no matter what happens, Martha's mother says she will not give up on justice for her daughter.
"I am totally, 100 percent convinced in my heart that Michael Skakel is the person who swung the golf club and killed my daughter," Dorthy Moxley, 81, told Hearst Connecticut Newspapers.
"This is just a bump in the road," Moxley said. "We've had lots of little bumps in the road and it's taken us a long time."
The case has certainly taken a long, circuitous route over the years. Martha had gone out for a bit of pre-Halloween prank-playing with a group of friends on the night of Oct. 30, 1975. Her body was found the next day under a tree on her family's property.
Investigators later determined that she had been beaten to death with a golf club taken from the Skakel home. Two of the Skakel sons, 15-year-old Michael and Thomas, 17, were considered as possible suspects, along with a 24-year-old tutor who lived with the family. No arrests were made.
But the Moxleys never gave up and neither had police. In 1991, police looked into rumors that another Kennedy cousin, William Kennedy Smith, then facing a rape charge in Florida, knew something about Martha's murder. Smith was acquitted in the rape case and no connection was found to the Greenwich case.
But interest in the case was revived, and it inspired several books, including the novel "A Season in Purgatory" by Dominick Dunne. Former Los Angeles police detective Mark Fuhrman, an investigator in the O.J. Simpson murder case, wrote "Murder in Greenwich," which was later turned into a TV movie. Furhman's book theorized that Michael Skakel had killed Martha.
In June 1998, prosecutors announced that a special one-judge grand jury had been appointed to investigate the case.
In 2000, Michael Skakel, then 39 years old, was arrested for murder. He was charged as a juvenile because he was 15 years old when Martha was killed.
Some of the most sensational testimony came from two people who had attended a Maine substance abuse treatment center with Skakel and claimed he had confessed to killing Moxley. Gregory Coleman testified before a grand jury that Skakel said he would get away with murder because "I'm a Kennedy." Coleman later admitted he had taken heroin before giving that testimony, although he stuck by his story.
In any event, a 12-member jury convicted Skakel on June 7, 2002. He was sentenced to 20 years to life in prison.
Over the years, Skakel made several unsuccessful attempts to get his conviction overturned. The Connecticut Supreme Court rejected his claim for a new trial based on a claim by Gitano "Tony" Bryant that two other men were implicated in the murder. The U.S. Supreme Court refused to hear an appeal. Last year, his request for parole was denied.
But in a dramatic reversal of fortune, Connecticut Judge Thomas Bishop granted Skakel a new trial on the grounds that his high-profile attorney, Michael Sherman, did not adequately represent him.
"Defense counsel was in a myriad of ways ineffective," Bishop wrote in his decision. "The defense of a serious felony prosecution requires attention to detail, an energetic investigation and a coherent plan of defense capably executed. Trial counsel's failures in each of these areas of representation were significant and, ultimately, fatal to a constitutionally adequate defense."
Sherman has maintained that he did everything possible to prevent Skakel's conviction. But among other issues, Bishop said Sherman could have focused more on Skakel's brother Thomas, who was the last person seen with Martha
Skakel's current attorney, Hubert Santos, said he would now seek to have his client released on bail.
"We're very, very thrilled," Santos said. "I always felt that Michael was innocent."
Martha's brother told The Associated Press his family hopes the state will win its appeal of Bishop's ruling. They're still convinced Skakel is guilty.
"Having been in the courtroom during the trial, there were a lot of things that Mickey Sherman did very cleverly," John Moxley said. "But the evidence was against him. And when the evidence is against you, there's almost nothing you can do"
He said there was not attorney who could have cleared Skakel.
"I don't care if it was Perry Mason," Moxley said. "The state had the evidence. It was his own words and deeds that led to the conviction."
Thanks for reading CBS NEWS.
Create your free account or log in
for more features.