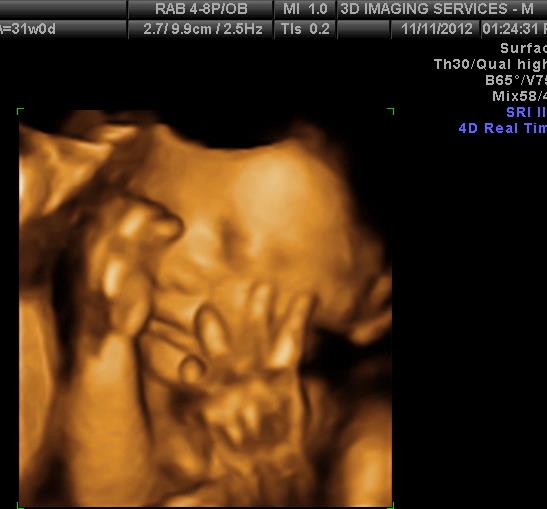 FDA warns against "keepsake" ultrasounds
There is no doubt that ultrasounds provide doctors with vital information about the condition of an unborn child.
As the images get clearer -- and three dimensional -- more and more women are getting optional "keepsake" ultrasounds. But while those images may be precious mementos, the FDA is waving warning flags, reports CBS News medical contributor Dr. Tara Narula.
At the Lakewood Center Mall in Southern California, there's a place called Meet Your Baby. It's where 26-year-old Donquesha Williams had an ultrasound performed.
"These are going to go in my photo album. I get to actually see him... so I'm excited and everything," Williams said.
Meet Your Baby is one of a growing trend of facilities offering 3-D fetal images of unborn children as keepsakes.
"We use the same machine as the doctor," owner Michael Horan said. "Our techs spend a little more time to get a more enjoyable session out of it."
But more time, and multiple visits, are part of what concerns the FDA and some doctors. While ultrasounds are considered safe, they are known to raise the temperature of exposed tissue, and can even create small bubbles known as cavitation.
"I know that they are exciting, but I don't think women should abuse the medical technology for their entertainment purposes," board-certified OBGYN Dr. Rebecca Brightman said.
According to a recent consumer update, the FDA says: "The long-term effects of tissue heating and cavitation are not known. Therefore, ultrasound scans should be done only when there is a medical need."
Regarding ultrasound machines, they said: "They are not intended for over-the-counter (OTC) sale or use, and the FDA strongly discourages their use for creating fetal keepsake images and videos."
Still, the appeal is obvious. 3-D ultrasounds give mothers-to-be an uncanny picture of their unborn child; a far cry from the original chalky, black-and-white, often hard to discern pictures produced by 2-D ultrasounds.
Another expectant mother, Felicia, said it gave her more of an emotional response.
"I felt emotionally connected in the 2-D, but I almost cried here," she said.
Evelyn Orozco, who owns 3-D-imaging services in New York City, said it's a bonding experience. She has three branch offices with plans for a fourth.
While she performs diagnostic ultrasounds for a variety of medical conditions, 3-D prenatal images are the big seller.
"All of a sudden, it's not a black and white: you see the features, you see a baby's face and the biggest thing here is the nose," Orozco said. "Everybody talks about the nose. 'Who's nose is that? Is it daddy's nose? Is it mommy's nose?"
Some worry it could provide women with a false sense of security.
"She may feel 'Oh, I've gone to the mall, I've gone to one of these outposts where I can have an ultrasound done and everything seems to be fine so I'm in great shape," Brightman said. "And on the other hand, a woman may go for a vanity ultrasound where they may detect an abnormality and there isn't a physician or a professional on site who can explain the abnormality that may have been detected at that point in time."
Orozco says she requires all of her clients to be under the care of an OBGYN.
"This doesn't replace anything that your doctor is sending you for," she said.
While she's had patients who come for the 3-D ultrasounds and ask for her advice, she's sure to not overstep her boundaries.
"Again, I'm not a doctor. The biggest thing I tell everybody is just make sure you drink plenty of water and, 'That's a great question for your doctor,'" she said.
At least one state, Connecticut, has banned the use of prenatal ultrasounds for any non-medical use. It is important to note that, used properly, under a doctor's care, ultrasounds are not dangerous and they are an important tool in prenatal care.
Thanks for reading CBS NEWS.
Create your free account or log in
for more features.