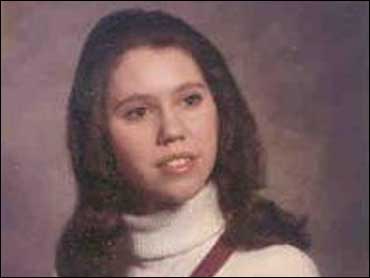 28 Years Later, Justice For Slain Student
For more than a quarter century, the brutal kidnapping, rape and murder of a 22-year-old college student had seared the memories of those who struggled to solve the case.
Janet Chandler's slaying was unsolved but not forgotten by local police, or by former Hope College professor David Schock.
Schock assigned a communications class in 2003 to put together a documentary on the 1979 kidnapping, rape, torture and murder of the Hope student.
The resulting 80-minute film, "Who Killed Janet Chandler?," retold the story and showed where Chandler's body had been found. The film aired on Grand Rapids' public television station WGVU, 25 years to the hour of the discovery of Chandler's body.
The broadcast renewed interest in the case. Cold case detectives picked up the clues again. Four detectives began working the case exclusively, traveling to 18 states and conducting more than 300 interviews.
Nearly three decades later, six people in Michigan, West Virginia, Pennsylvania and Wisconsin were arrested. Two have since plead guilty and are in jail; four more have been convicted; and prosecutors say it is still an open investigation, and will not comment on whether more charges are pending.
Lt. John Slenk, one of the Michigan State Police investigators in 2006, told CBS affiliate WWMT, "I always asked if they've turned over every rock. And if the answer is 'no,' then we keep going, until we turn over every rock, and that's what we're still continuing to do now."
"It has been a long road," Schock, who no longer teaches at Hope, told The Holland Sentinel after the convictions.
"I am pleased. I think justice has been served."
CBS affiliate WWMT correspondent Scott Noll reports all four men on trial this week were found guilty in the attacks that witnesses say stemmed from jealousy over Chandler's alleged relationships with other guards staying at the former Blue Mill Inn where she worked.
The prosecution said Chandler, 22, was abducted and taken to a party at a nearby home, where she was gang-raped and strangled.
A snowplow driver discovered her body a day later, about 35 miles south of the west Michigan city.
The men convicted in her slaying were Wackenhut security guards who were staying at the inn.
Arthur Carlton Paiva, 55, of Muskegon, Mich., was found guilty of first degree murder, felony murder kidnapping, and felony murder rape. James Cleophas "Bubba" Nelson, 60, of Rand, W.Va.; Freddie Bas Parker, 50, of Powellton, W.Va.; and Anthony Eugene Robert Williams, 56, of
Boscobel, Wis., were all found guilty of second degree murder, felony murder kidnapping and felony murder rape.
Laurie Ann Swank, 49, of Nescopeck, Pa., and Robert Michael Lynch, 67, of Three Oaks, struck deals in the case, pleading guilty to second-degree murder.
Both Lynch and Swank, who was Chandler's supervisor when the 22-year-old disappeared from the front desk of a Holland inn where she worked the night shift, testified against the four other defendants.
Prosecutors were pleased with the verdict
"The brutality that this poor woman, this poor college women, younger than many of their children, had to go through - they deserved it, said attorney general's office spokesman Matt Frendewey.
After the verdicts were read Chandler's family left without commenting to reporters.
The emotions proved too much for one member of Freddie Parker's family, who required medical treatment after the verdicts were announced.
Holland Detective James Fairbanks, now retired, worked the Chandler murder case 28 years ago. He called tonight the day he prayed for, a sense of relief that though justice was delayed it was not denied.
"It's something I never forgot," he told WWMT. "Janet Chandler has been in my mind since it happened."
All four suspects face life in prison at their sentencing next month.
The convictions brought a sense of closure to Chandler's family and to Holland, a small community about 25 miles southwest of Grand Rapids that is known for its colorful tulip festival.
Schock credited Chandler's family for believing their daughter's killers would one day be caught.
"Their faith has sustained them. Their faith has sustained me," he said.
Thanks for reading CBS NEWS.
Create your free account or log in
for more features.