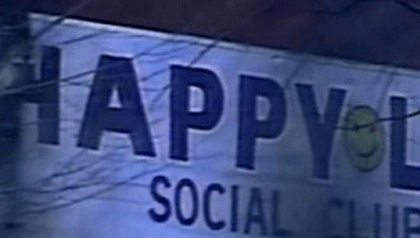 25th anniversary of Happy Land nightclub fire that killed 87
NEW YORK -- Twenty-five years ago Wednesday, 87 people died after a man who was reportedly angry with his ex-girlfriend set fire to a Bronx club, reports CBS New York.
The fire broke out just after 3 a.m. on March 25, 1990 at the Happy Land nightclub. Happy Land was operating illegally after having been ordered closed by the city for building and fire code violations, and a single staircase was the only point of egress.
The club was packed with young men and women - largely recent immigrants from Honduras, Ecuador and other Latin American countries, according to published reports.
Earlier that evening, Julio Gonzalez had been kicked out of the club by the bouncer after getting into an argument with his ex-girlfriend - nightclub ticket taker Lydia Feliciano, according to published reports. He walked to a gas station nearby and returned to the nightclub with a container full of gasoline, which he poured onto the staircase and ignited.
Feliciano survived the fire, but 87 people - 61 men and 26 women, did not. Most of them were reportedly under 25 years old.
Victims trying to escape the flames ended up piled up in a corner alongside the dance floor where they asphyxiated or burned to death, reports said.
Gonzalez was convicted of 87 counts each of murder and arson in 1991, and was sentenced to 25 years to life for every count.
Accounts at the time pointed out that the Happy Land fire was the deadliest blaze in New York City since the Triangle Shirtwaist fire 79 years earlier to the day. The Triangle Shirtwaist fire killed 146 people and helped galvanize the U.S. labor movement in 1911.
The building that housed the Triangle Shirtwaist factory is now owned by New York University.
The remains of the Happy Land club were demolished after the fire of March 25, 1990.
Thanks for reading CBS NEWS.
Create your free account or log in
for more features.