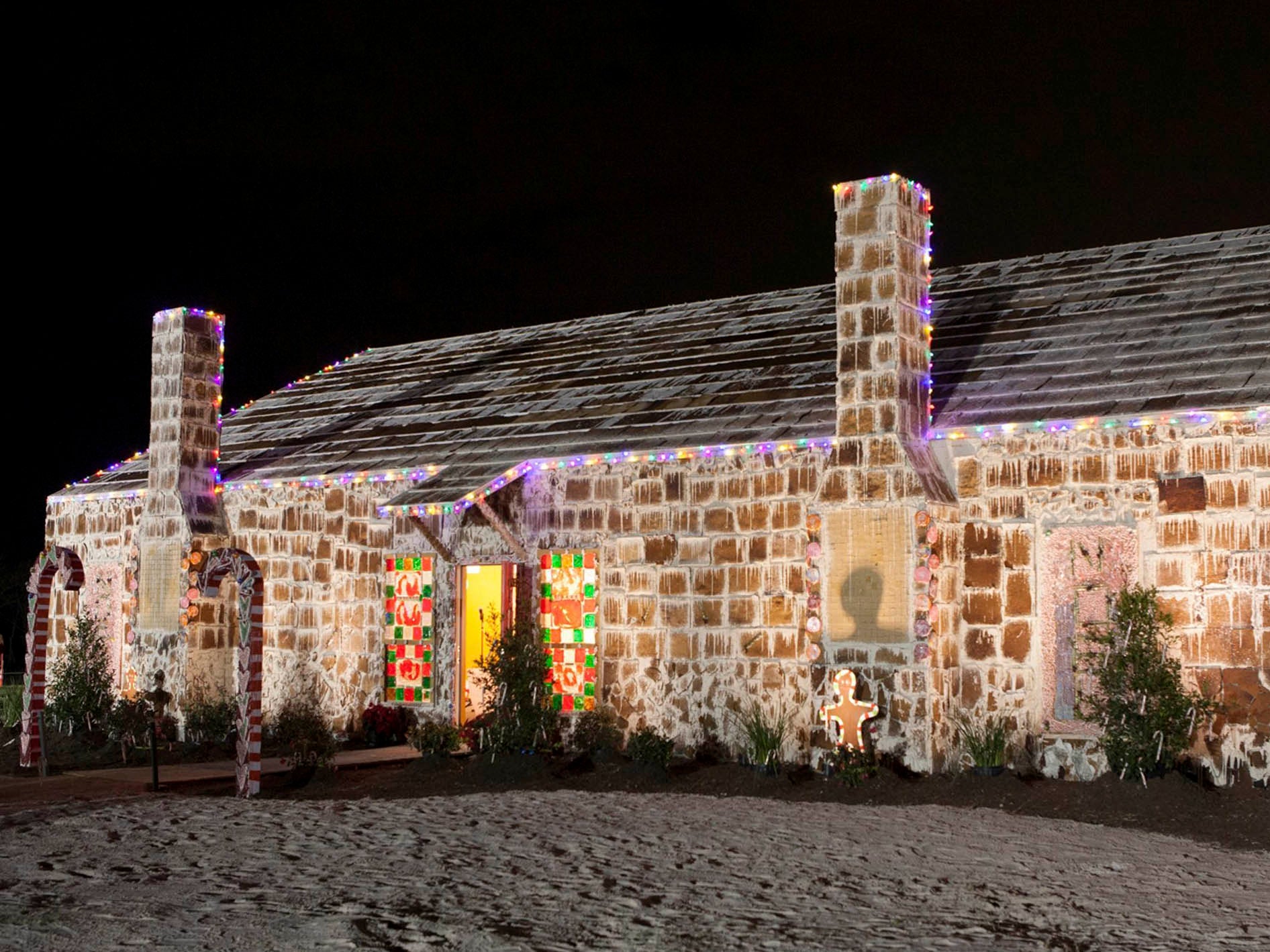 21-foot high gingerbread house in Texas sets world record
BRYAN, Texas - Holiday cheer in Texas has become even sweeter thanks to a giant gingerbread house that has broken a world record for confectionary construction.
Coming in at 35.8 million calories and covering an area of 2,520 square feet, or nearly the size of a tennis court, the 21-foot high gingerbread house in Bryan, Texas, 90 miles northwest of Houston, has been declared the biggest ever by Guinness World Records.
The house, with an edible exterior mounted over a wooden frame, was built by the Traditions Club near Texas A&M University to help raise money for a trauma center at the regional St. Joseph's Hospital.
"We think big around here and we are competitive," said Bill Horton, general manager of the club.
The Texas creation topped the previous record holder for gingerbread houses, a 36,600-cubic-foot model constructed in Bloomington, Minnesota's Mall of America in 2012.
The recipe is simple. Mix 1,800 pounds of butter, 2,925 pounds of brown sugar, 7,200 eggs, 7,200 pounds all-purpose flour, 1,080 ounces ground ginger and a few other ingredients, bake and form into panels for mounting.
The bakers tried to cut back on the butter and baking soda as much as possible to help the gingerbread better stand up to the weather.
The edible and aromatic panels, icing and candy were mounted over the wooden frame and have so far stood up to the Texas sun as well as a few storms.
"One problem we did not anticipate was bees on warm days," Horton said. "They have been coming over, getting so much sugar and stumbling around like they are drunk. But no one has gotten stung."
Thanks for reading CBS NEWS.
Create your free account or log in
for more features.