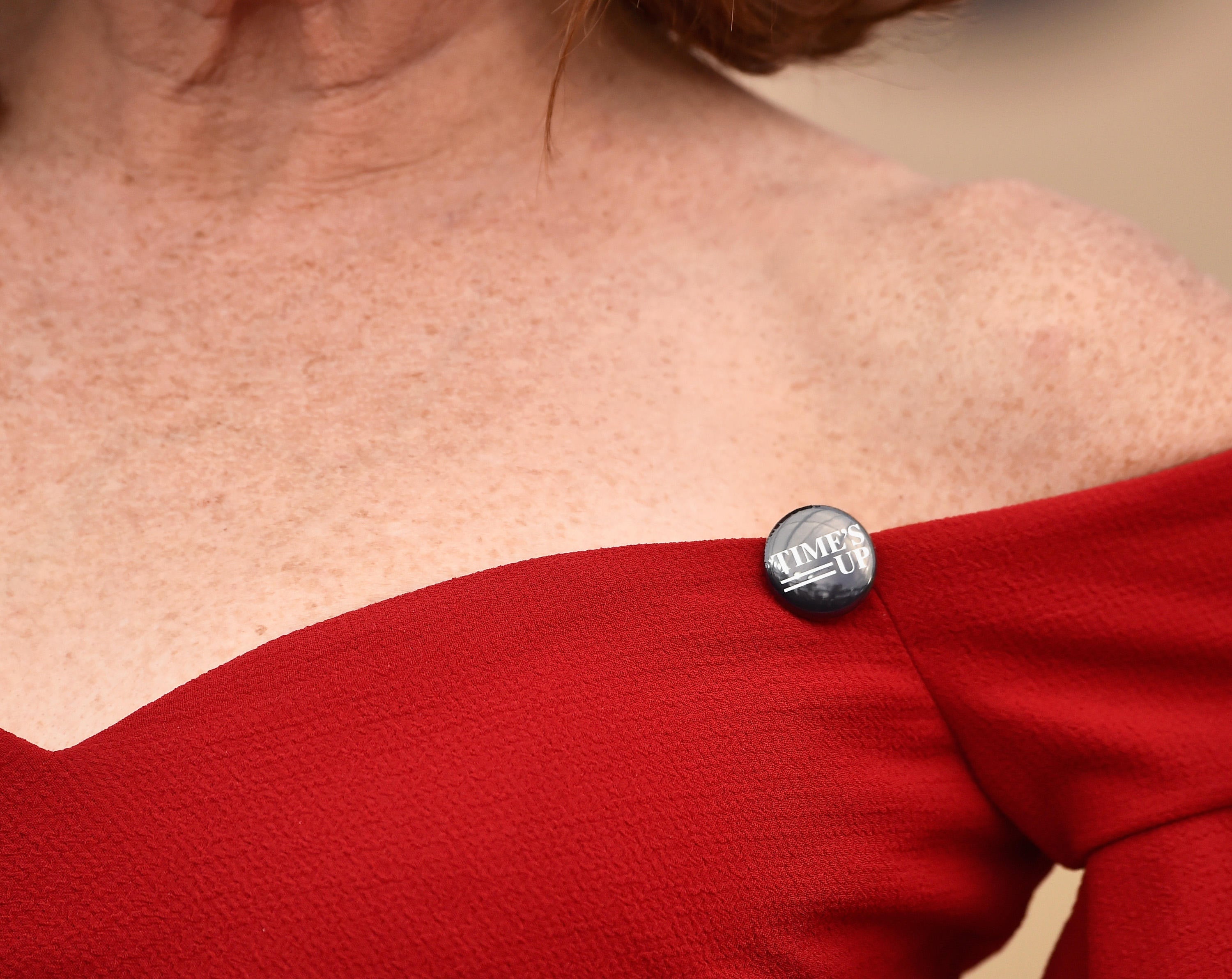 Why you won't see attendees wearing black on the Oscars red carpet
When the Time's Up movement was officially unveiled on the Golden Globes red carpet, its organizers, who include some of Hollywood's biggest stars, pledged that it was a movement with lasting power. Throughout awards season, with lapel pins and megawatt advocacy and a sustained digital campaign, Time's Up has maintained its momentum. But on the Academy Awards' red carpet this weekend, its presence could be more muted.
Leaders of Time's Up will not ask celebrities and nominees to wear black, The New York Times reported last month. Additionally, "there was no coordinated effort for actresses to bring activists as guests, as there was at the Golden Globes," according to Times.
In the days ahead of the Oscar ceremony, social media accounts for Time's Up have made no explicit reference to the show, instead featuring stories about Women's History Month or highlighting accomplishments of women within the movement's ranks.
Time's Up members, however, note that the campaign's efforts extend beyond what actors and actresses may or may not wear on the red carpet.
"We are not an awards show protest group," director Ava DuVernay said on Thursday, according to a Los Angeles Times report. "So we stand down this time."
Oscar producers and ABC executives have indicated that they do not want the program to be subsumed by activism, suggesting the night will instead focus primarily on achievements in film.
The sexual misconduct crisis presently roiling the entertainment industry -- and the subsequent "reckoning" it has spurred among Hollywood's women -- will be impossible for the telecast to ignore.
A Variety report notes Time's Up "leaders said they had worked with the show's producers to bring attention to their cause," quoting DuVernay as saying "there's a moment that's been carved out."
Yet during a season in which Hollywood traditionally veers toward the self-congratulatory, the scale of Time's Up -- and its industry-wide reverberations -- has been unprecedented.
"It feels like some of these amazing women have a superpower," Time's Up member and "Grey's Anatomy" creator Shonda Rhimes told reporters this week, the Los Angeles Times reported. "And we like to deploy that superpower usefully in an intelligent way and not just because we can."
Thanks for reading CBS NEWS.
Create your free account or log in
for more features.