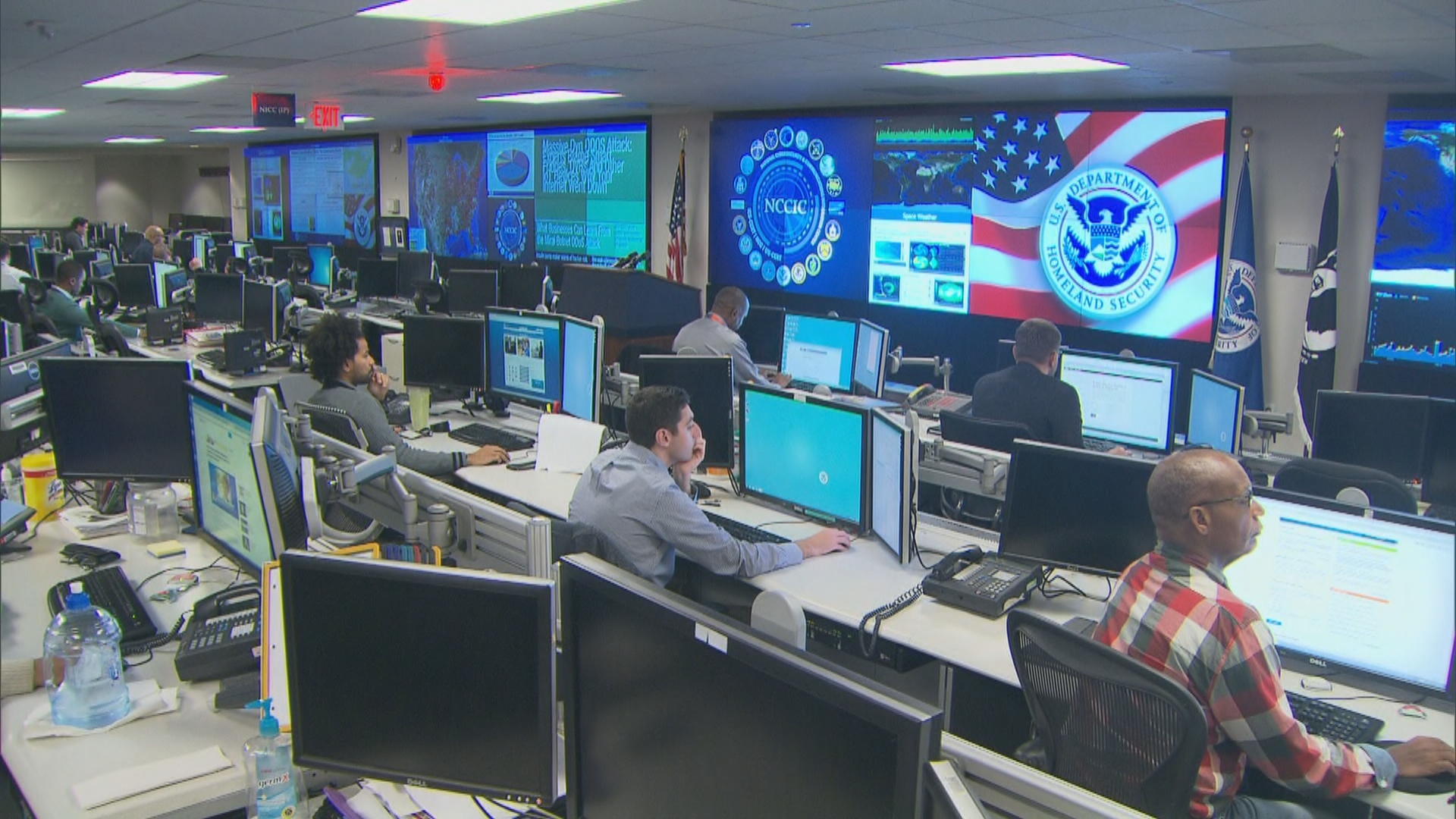 Inside the secret command center tracing Election Day cyber threats
Federal officials are still looking for people who may have information about a potential terror threat linked to the presidential election.
New York City police are deploying their largest election detail ever to protect polling sites. Security will be tight for both candidates' election night parties in New York.
Officials are also worried about online threats. Preparations by federal law enforcement for Election Day kicked up over the summer when it was revealed that the Russians had hacked emails of Democratic Party officials, and hackers had breached voter databases in two states.
The Department of Homeland Security is trying to guard against potential cyberattacks Tuesday, reports CBS News correspondent Jeff Pegues.
On big screens at the secret department of Homeland Security cyber command center, experts from several federal agencies are watching out for potential cyberattacks in states across the country.

The center operates 24 hours a day, seven days a week. Any sort of cyber-related disturbance is flagged instantaneously.
A month ago, U.S. officials publicly accused Russia of trying to "interfere with the U.S. election process," with a combination of cyberattacks that led to the disclosure of embarrassing emails.
And Russian operatives are also suspected of scanning and probing election-related systems across at least 20 states.

"Is there any doubt in your mind that he is trying to influence the election?" Pegues asked Michael Hayden, the former director of the NSA, who blames Russian President Vladimir Putin.
"No, there isn't. He is definitely trying to affect the American political process. I think he's trying to erode it," Hayden said. "I think he's just happy enough to do what I said, just to be messing with our heads."

In recent weeks, Russian officials have called the accusations nonsense. And because voting machines are not connected to the internet, U.S. officials say a cyberattack could not affect the vote total on election night.
But a DHS official said they are "very concerned about attempts to cause confusion."

DHS will be paying especially close attention to secretary of state websites on election night and other popular websites used to get election information. DHS officials said they are in conversations with all 50 states about cybersecurity, and incident response teams are gearing up.
Thanks for reading CBS NEWS.
Create your free account or log in
for more features.