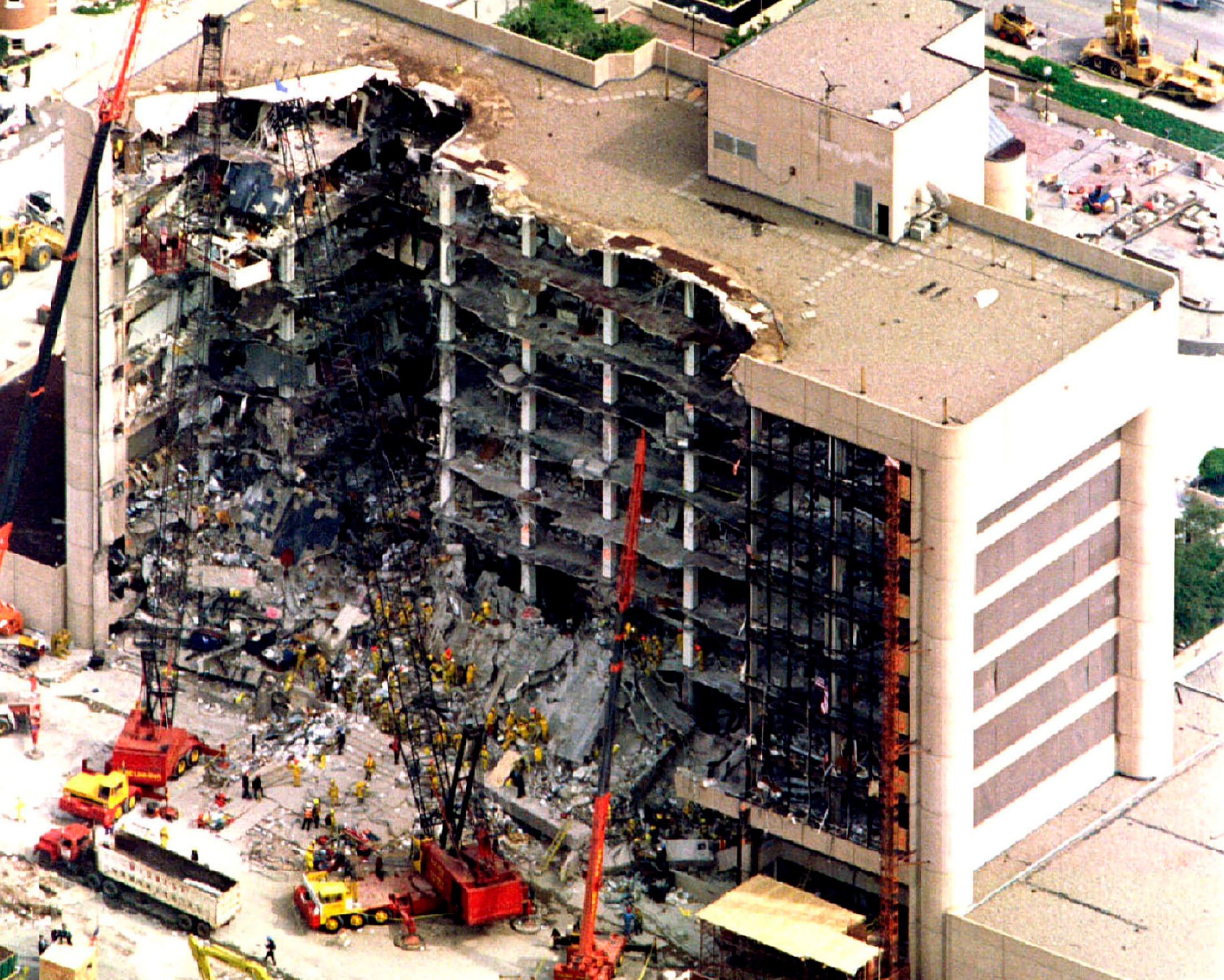 20 years later, wounds remain from Oklahoma City bombing
OKLAHOMA CITY, Okla. -- Timothy McVeigh was executed for bombing the Alfred P. Murrah Federal Building in Oklahoma City 20 years ago this weekend.
168 people, including 19 children, were killed. It was the deadliest act of homegrown terror in U.S. history.
Nearly 700 were hurt. Some suffered the kinds of wounds that never heal.
The scenes from April 19, 1995 are unforgettable: The cratered building, its façade blown off. First responders desperately trying to save the lives of children pulled from the building's day care center.
The Denny children, two-year-old Rebecca and her three-year-old brother Brandon, were among six children pulled from the rubble alive.
Brandon had debris embedded in his head. His father Jim rushed to his bedside.
"I've seen the building," Denney told Scott Pelley that night, adding that it was "an absolute miracle" that his children survived.
20 years later, Denny and his wife Claudia say their family has survived the bombing, but that was just a beginning.
"It's with us every hour of every day. And we see it and live it," Jim says.
Doctors thought their son would never walk again, but he graduated high school and now works for Goodwill. His parents say he understands everything going on around him but still has trouble speaking.
"He was healthy and he had all the potential in the world and this bombing, you know... He has limited capabilities now," Claudia says.
Their daughter Rebecca recovered from minor injuries. She graduated from college and is getting married.
But the Dennys can't forget the 19 other children killed that day. They often visit the city's memorial to honor those they knew.
And they keep talking about that day -- for a reason.
"We hope we can be an inspiration to other people who are going through some tough times," Jim says. "We're not the only family that goes through tough times."
"This is how I live my life is, I live my best day, every day," Claudia says. "Because I don't know what's going to happen tomorrow."
The family has also suffered financially because Jim had to quit his job to care for his son. There's a fundraiser for the family this weekend and they will be present for a service at the memorial on Sunday.
---
If you would like to make a donation to the Denny family, please send checks or money orders made out to Jim Denny to: Rage in the Cage OKC, P.O. Box 76092, Oklahoma City, OK 73147.
Thanks for reading CBS NEWS.
Create your free account or log in
for more features.