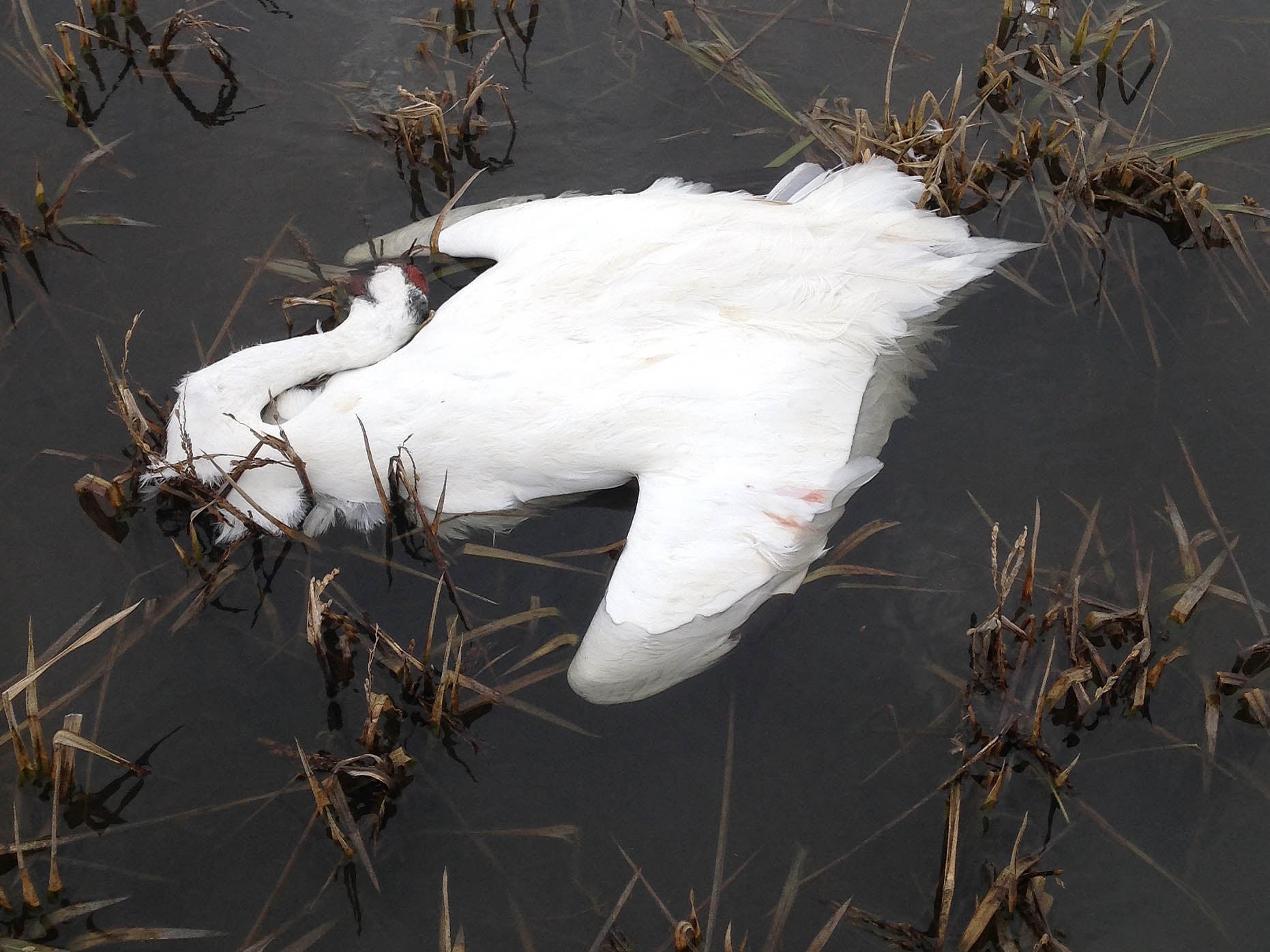 2 endangered whooping cranes shot in Louisiana
NEW ORLEANS - Someone shot a pair of endangered whooping cranes that had been building practice nests in southwest Louisiana, killing the female and seriously injuring the male, state wildlife officials said Friday.
They were the only birds that had formed a mating bond last year, though they were too young to produce eggs, said Robert Love of the Louisiana Department of Wildlife and Fisheries.
"They were some of our older birds and our best chance for having a more successful nest this year," said Love, the coastal and nongame resources division administrator.
"It's just sickening," he said.
Whooping cranes are among the world's largest and rarest birds, with only about 600 alive today - all descended from 15 that lived in coastal Texas in the 1940s. They are protected under state and federal laws.
The male is from the first group of whooping cranes released in Louisiana in 2011, and the female was from the second group, released later that year, said Adam Einck, spokesman for the department's enforcement division.
In all, 50 cranes have been banded, tagged with radio transmitters and released in an attempt to create a flock like those that once lived in southwest Louisiana. Thirty-two are still alive.
Out of the first 10 released, the male is the only one to survive.
It is expected to live but wildlife agents don't know if it will be able to fly, Einck said. "One of its wings was pretty badly damaged from the shot," he said.
Einck said the birds were hit with birdshot, apparently on Thursday. They were found Friday near Roanoke in Jefferson Davis Parish.
Louisiana's goose season is still open and a landowner had reported earlier in the week that the cranes were "hanging about" with a large flock of snow geese, Love said. But, he said, the shooting couldn't have been a mistake: "There's no mistaking a snow goose for a whooping crane."
An adult whooping crane stands nearly 5 feet tall from red cap to gray-black feet and has a long, slender bill and a wingspan of more than seven feet. Snow geese have short bills, are all white, and are much shorter and lower to the ground.
The injured male crane was being taken about 100 miles to the Louisiana State University veterinary school in Baton Rouge. It was expected to arrive Saturday morning, veterinary school spokeswoman Ginger Guttner said.
Wildlife and fisheries officials offered a $1,000 reward for information leading to whoever shot the birds.
A $15,000 reward failed to bring any arrests after a 3-year-old female - another member of the first group released - was shot and killed last April, Einck said. Two other birds from that group were shot in October 2011 by teenagers in Jefferson Davis Parish. Since then, the department started education programs in southwest Louisiana about whooping cranes and the attempt to build a permanent flock.
Thanks for reading CBS NEWS.
Create your free account or log in
for more features.