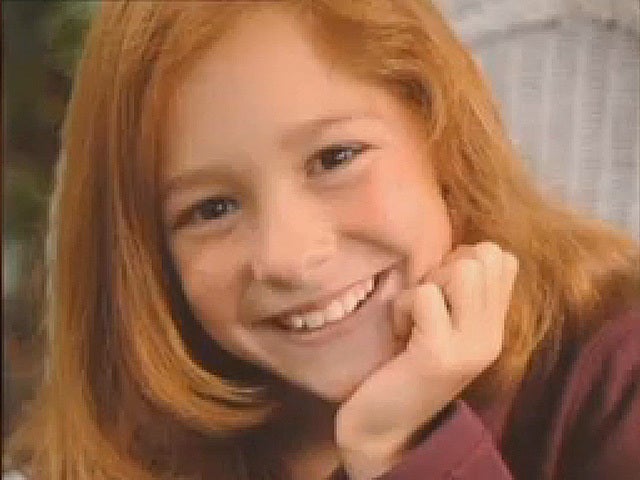 13-year-old dies at Sacramento camp from peanut allergy despite receiving medicine
SACRAMENTO, Calif.A 13-year-old with a peanut allergy died at a popular summer camp in Sacramento after taking a bite of a Rice Krispies treat containing peanuts.
Natalie Giorgi died Saturday in her father's arms at Camp Sacramento after eating the snack, even after her parents administered multiple doses of medicine, the Sacramento Bee reported.
The treat was iced with chocolate and peanut butter, CBS Sacramento reported.
A family friend told the Bee that Giorgi was diligent about her allergy, and spit out the treat right away after tasting peanuts.
"She never put any dessert or anything that was questionable into her mouth without consulting someone," said Augusta Brothers, the family friend.
Giorgi found her mother, who gave her a dose of Benadryl and monitored her. For a short time the girl seemed fine, but 20 minutes later she had trouble breathing.
Her father, a doctor, administered an EpiPen, which contains epinephrine, three times before she stopped breathing.
The sheriff's office cited laryngeal edema, or a swelling in the throat, as the cause of death.
Giorgi's parents, Louis and Joanna Giorgi, hoped their daughter's death would focus attention on the dangers of food allergies.
"While our hearts are breaking over the tragic loss of our beautiful daughter Natalie, it is our hope that others can learn from this and realize that nut and food allergies are life-threatening," the couple said in a statement. "Caution and care for those (afflicted) should always be supported and taken."
The Centers for Disease Control and Prevention estimates that about 3 million American children under the age of 18 had some type of food allergies in 2007.
Most result from exposure to eight kinds of foods: eggs, milk, peanuts, tree nuts, soy, wheat, shellfish and fish.
Peanuts are the most prevalent allergen in food allergic children, followed by milk and shellfish, according to the American Academy of Allergy, Asthma & Immunology. Reactions could range from minor irritation to life-threatening anaphylaxis, a dangerous immune system reaction that requires immediate treatment with an EpiPen and trip to the emergency room.
Symptoms may include skin reactions like hives, redness or swelling or itching and tingling in the mouth and throat, digestive problems like diarrhea, cramps or vomiting, tightening of the throat, shortness of breath and runny nose, the Mayo Clinic notes.
Linda Tucker, a Sacramento city spokeswoman, said in a statement to the Bee that "staff is not aware of a death of a camper ever (before) occurring in its 90 year-plus history. The city added, "Our thoughts are with the family."
Thanks for reading CBS NEWS.
Create your free account or log in
for more features.