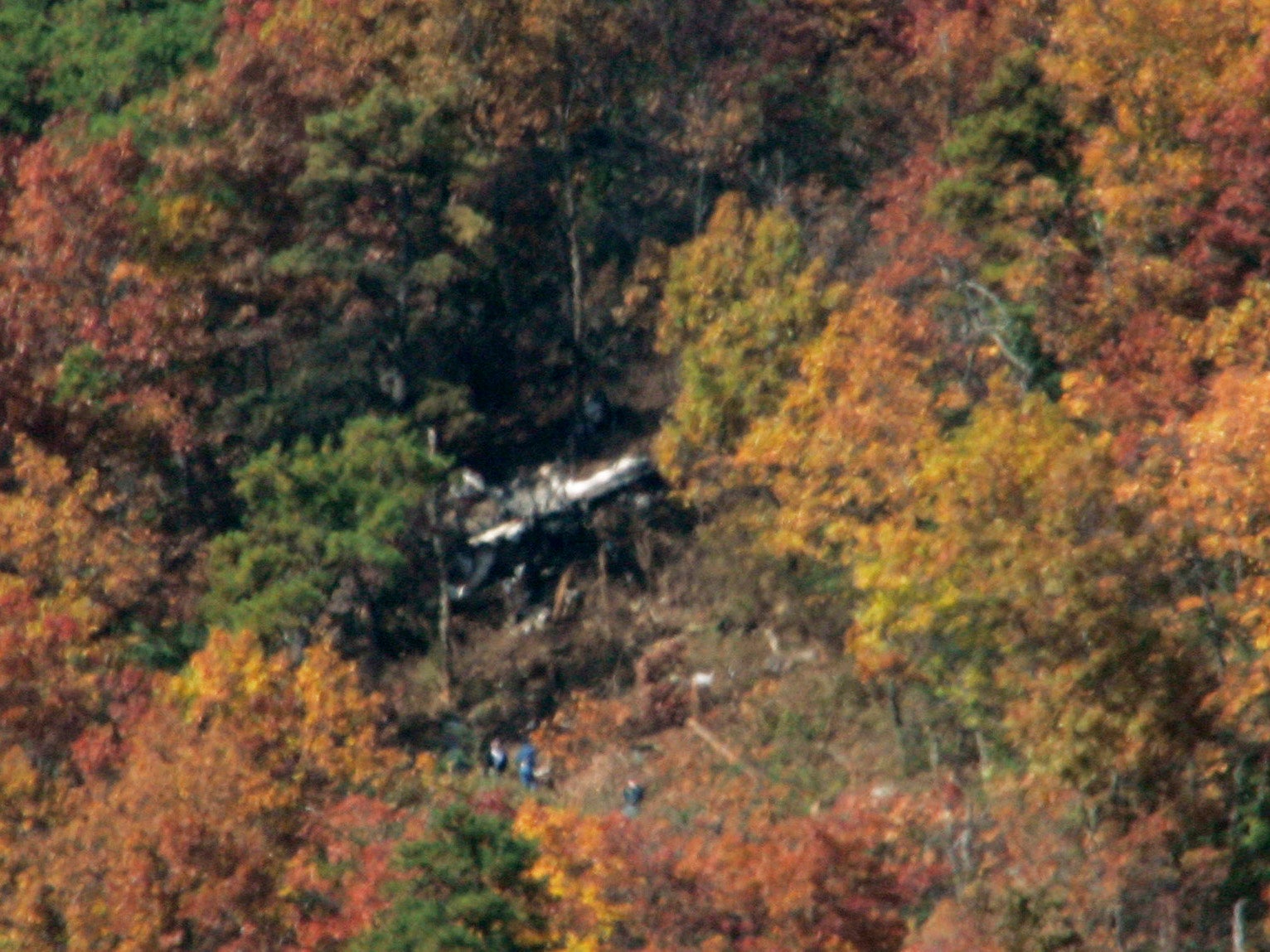 10 killed in NASCAR plane crash
A plane owned by the Hendrick Motorsports organization crashed on its way to a NASCAR race Sunday and all 10 aboard were killed, federal officials said.
Eight passengers and two pilots died in the crash, a spokesman with the National Transportation Safety Board said.
A spokesman for a funeral home where the bodies were being taken said the dead included four relatives of team owner Rick Hendrick -- his son, twin daughters and brother.
Harry Litten, manager Moody Funeral Service in Stuart, said the state police had given him this list of those on the Beech 200:
Ricky Hendrick, Rick Hendrick's son and also a NASCAR driver; John Hendrick, Rick Hendrick's brother and president of the organization; Kimberly and Jennifer Hendrick, Rick Hendrick's twin daughters; Joe Jackson; Jeff Turner; Randy Dorton, the team's chief engine builder; Scott Latham, a pilot for NASCAR driver Tony Stewart; and pilots Dick Tracy and Liz Morrison.
Keith Holloway, a spokesman for the NTSB, said investigators were on their way to the crash site but could not begin their examination until Monday.
A spokeswoman for the Federal Aviation Administration, Arlene Murray, said the plane took off from Concord, N.C., and crashed in the Bull Mountain area about seven miles west of the Martinsville airport at about 12:30 p.m.
Virginia State Police Sgt. Michael Bailey said rescue workers could not immediately reach the crash site because of the rough terrain.
NASCAR has spoken with Rick Hendrick, NASCAR spokesman Jim Hunter said.
"We're just saying extra prayers right now," he said.
Hendrick owns the teams of Jeff Gordon, Jimmie Johnson, Terry Labonte and Brian Vickers in the Nextel Cup Series.
Johnson won Sunday's race at Martinsville Speedway.
NASCAR learned of the plane's disappearance during the race and withheld the information from the Hendrick drivers until afterward, Hunter said. All the Hendrick drivers were summoned to the NASCAR hauler immediately after the race and Johnson was excused from Victory Lane.
Hendrick has been on a season-long celebration of its 20th anniversary in NASCAR's top series. The organization has won five of the series' top titles, three truck series titles, and one Busch series crown.
The team has over 100 Cup series wins, making Hendrick just the second team owner in NASCAR's modern era to surpass that mark.
Hendrick employs more than 400 workers at the Charlotte-based Motorsports compound, which includes race shops and a 15,000-square-foot museum and team store.
He recently began grooming his son, Ricky, for a larger role with the company.
Ricky began his career driving a Busch car for his father, but retired in 2002 because of a shoulder injury suffered in a racing accident.
His father then made him the owner of the Busch car Vickers drove to the series championship last season, and Kyle Busch currently pilots.
Deputies barricaded the entrance to the Hendrick shop in Charlotte, allowing only team employees to enter the compound. Twenty or so people could be seen in the parking lot inside.
One small bouquet of flowers had been placed at the entrance gate.

Thanks for reading CBS NEWS.
Create your free account or log in
for more features.