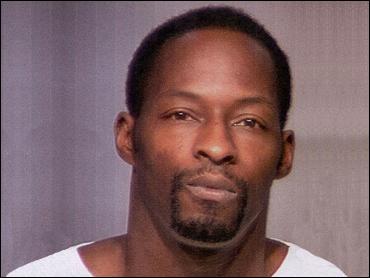 10 Arrests In Milwaukee Mob Attack
A man attacked by a mob of children who savagely beat him with rakes, shovels and bats died Tuesday, as authorities arrested 10 youths and sought six others.
Charles Young, Jr., was declared dead when tests indicated no brain activity in the 36-year-old man, reports Rob Hart of CBS Radio affiliate WTMJ-AM. Young, 36, suffered severe brain injuries and was hospitalized in critical condition after the beating.
The juveniles, ages 9 to 18, attacked Young late Sunday after a fight that started when one of the children tossed an egg at him, police said.
"It was unhuman what they did," the victim's brother, Keith Young, told a local television station.
Police Chief Arthur Jones said as many as 20 young men who had gathered Sunday night prodded a 10-year-old to throw an egg at Young. The egg hit the Milwaukee man in the shoulder, and he started chasing the boy. But a 14-year-old got between the two and Young punched the older boy, knocking out a tooth.
Several of the youths then banded together and chased Young, picking up shovels, rakes, baseball bats, a folding chair and other items to beat him with, Jones said. When they reached the porch of a house, they pummeled him, leaving blood spattered from floor to ceiling, police said.
"They were pounding on him and hollering, 'Hey, let me use that.' It was like a game to them," said Anthony Brown, who lives in the house.
Young managed to briefly escape into the house, but the mob dragged him back outside and beat him until police responded to a neighbor's 911 call, the landlord said.
Residents and police said the neighborhood in Milwaukee's north side is rife with violence.
"Just to come home to trouble every night gets kind of tiresome," said Erinn Payne, 22, who witnessed the attack but walked by, thinking the children were beating an animal. "People are always fighting or arguing, there's always something going on."
Although neighbors said the youths should be harshly punished, they said they weren't any more worried about living in their neighborhood than usual. Some already keep their windows shielded with wooden boards so children can't break them.
"It ain't nothing new," said William Kennedy, who was visiting friends in the neighborhood and lives a few blocks from where the beating happened. "I just watch the news at night to make sure it ain't anyone from my family."
Jones said "a large number of our enforcement efforts" are focused on the neighborhood.
The chief said Young apparently was a random victim.
"We have no reason to believe they (the youths) knew this was Mr. Young or they targeted Mr. Young," Jones said.
Five of the attackers - three 13-year-olds and a 15-year-old - appeared in court Tuesday evening, where a court commissioner ordered them held in a detention facility until they are charged.
Milwaukee District Attorney E. Michael McCann has until Thursday to file charges against the 18-year-old and those in court Tuesday. His office will pursue homicide charges, but McCann would not say if the children would be charged as adults or juveniles.
A statement from Young's family thanked the community for its support and the Milwaukee police department, which continues to round up suspects in the case.

Thanks for reading CBS NEWS.
Create your free account or log in
for more features.