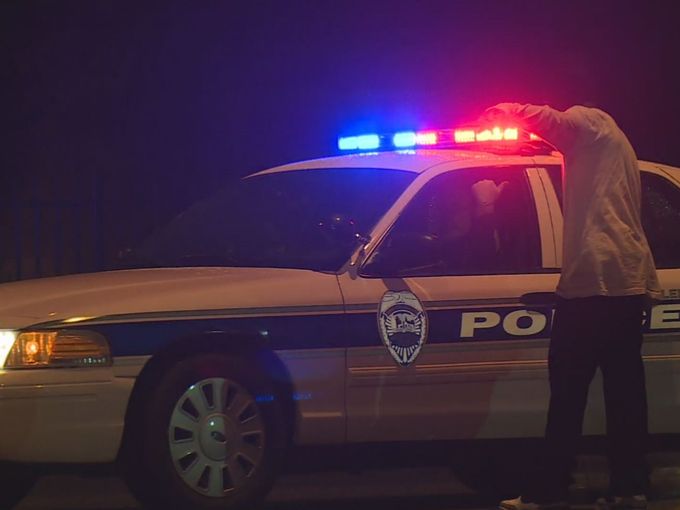 1 dead, 1 hurt in Winston-Salem State University shooting
WINSTON-SALEM, N.C. -- One student was shot dead and another wounded after gunfire erupted Sunday near dormitories on the Winston-Salem State University campus.
Authorities were searching for a suspected gunman, but police and university spokesman Aaron Singleton would provide no identifying details. The historically black school urged visitors to the campus to stay away, but said student services were operating normally and that classes will be held on regular schedules Monday.
CBS affiliate WFMY reports the school identified the victim as 19-year-old Anthony White, Jr. White was a second year student from Charlotte. Another person was wounded. Police have not released that victim's name.
White was studying information technology and though he was an accomplished football player at Belton-Honea Path High School in Honea Path, South Carolina, about 130 miles west of Charlotte, said his mother, Xavier Martin of Charlotte. He wanted to focus on his studies rather than try for a spot on the college team, his mother added.
"He went academically because he wanted to do sciences, and the football schedule wouldn't allow him" to do both, Martin said. White worked during holiday and summer breaks from college with his uncle's landscaping business or doing handyman jobs, she said.
Martin said she didn't know whether her son's plans Saturday evening included festivities related to the school's homecoming weekend or a Halloween party.
"I don't know anything" about how he spent his final hours, she added.
Police are also searching for Jarrett Jerome Moore, who they are calling a person of interest in this case, reports WFMY. Police say they don't believe Moore is a current WSSU student.
Kiyah Graves, a 19-year-old sophomore, lived in the same dormitory as White and said she knew him. She described White as "real chill, laid back."
Brandy Pittman, a 20-year-old junior who was among several hundred students who attended a vigil beneath the school's clock tower Sunday night, said she had a civil rights class with White. She said he made his classmates step up their studies because of his own energy.
"We could tell by his spirit, just him coming to class that he wanted to do better," Pittman said. "He might not have had the best of things, and he might have been off on some days, but there were days that Anthony would come into class and he would be on top of things and he would make an impact on the other students."
She said White had an uplifting spirit that brightened the day for his classmates.
"If you were having a bad day and you were to come into class and he would just speak to you, you would just light up," she said. "Something about him, you would just light up inside."
The shooting was reported around 1:20 a.m. Sunday at a parking lot near two dormitories. The campus was locked down for more than three hours before the warnings against venturing outdoors were lifted at 4:50 a.m.
Winston-Salem State was founded in 1892 and touts itself as being one of the first historically black colleges to grant elementary education teaching degrees in 1925. The school, part of the public University of North Carolina system, is known for strengths in education and health sciences instruction.
It had been a festive atmosphere on campus on the weekend. There was an installation ceremony for Chancellor Elwood Robinson on Friday, followed by the homecoming football game Saturday. He addressed the vigil.
"The best advice ... is to support one another, to communicate with one another, to look out for one another, to understand that safety is everybody's issue," Robinson said.
Decorations marking the weekend's activities were still visible across the campus on the city's east side. Light poles had signs announcing homecoming and displaying the school's mascot logo attached to them, while balloons were attached to entrances to several buildings. A few students could be seen walking into the student center as skies were gray and a light rain fell.
Thanks for reading CBS NEWS.
Create your free account or log in
for more features.