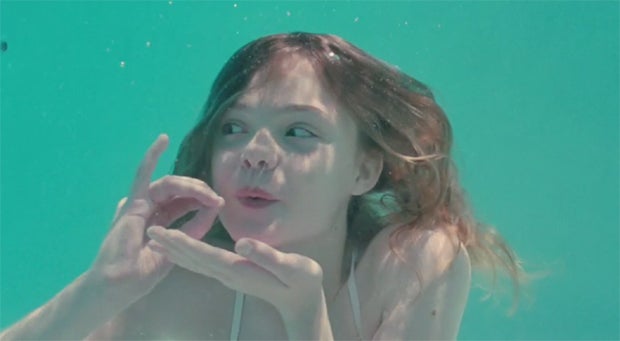 Acclaimed cinematographer Harris Savides dies
Harris Savides, the acclaimed cinematographer who worked frequently with such visually renowned directors as David Fincher, Ridley Scott, Gus Van Sant and Sofia Coppola, has died at 55.
He died Wednesday night in New York, where he'd spent most of his life, the American Society of Cinematographers said. Savides' wife, Medine, told The New York Times the cause of death was brain cancer.
Savides was known for vividly recreating the hazy hues of 1970s cinema in films like Fincher's "Zodiac," Ridley Scott's "American Gangster" and Sofia Coppola's "Somewhere," and for mesmerizingly fluid, long takes with Van Sant in movies including "Last Days," "Elephant" and "Gerry." He was also the director of photography on Van Sant's more mainstream movies, "Finding Forrester" and "Milk."
Click through to view images from some of Savides' most notable films.
Acclaimed cinematographer Harris Savides dies
"Like everyone who met him, I loved Harris," said Sofia Coppola. "I learned so much about filmmaking from him and we have his beautiful work to remember him by. He was a great artist and a great man. He will always inspire those of us who worked with him to do our best."
Acclaimed cinematographer Harris Savides dies
Many in the film world reacted with sadness and appreciation, both people Savides had worked with and those who admired him.
Oscar-nominated cinematographer Seamus McGarvey, whose credits include "Atonement" and "We Need to Talk About Kevin," praised Savides in The Hollywood Reporter, calling him "the most gifted cinematographer of his generation."
"He was a virtuoso in that delicate dance between the lens and the light and was incredibly daring when it came to hovering on the edge of darkness ... a precipitous place for any cinematographer!"
Acclaimed cinematographer Harris Savides dies
"Donnie Darko" director Richard Kelly wrote on Twitter: "Watching Criterion of THE GAME. So sad to hear about the passing of Harris Savides, one of the truly great cinematographers of all time."
Acclaimed cinematographer Harris Savides dies
Savides worked on the crew of David Fincher's "Se7en," before serving as DP for "The Game" and "Zodiac" (above).
Acclaimed cinematographer Harris Savides dies
Director Noah Baumbach told The New York Times that he would describe a feeling for the movie to Savides (who shot "Margot at the Wedding" and "Greenberg"). "He'd go off and do tests, and when I looked at the tests, it was as though the feeling had been translated into pictures," Baumbach said. "He made the films totally what they should have been."
Acclaimed cinematographer Harris Savides dies
"A beautiful and incredibly amusing man, Harris taught me so much about the meaning of real beauty and the power of simplicity," said Mark Romanek, director of "One Hour Photo" and "Never Let Me Go" who'd known Savides for 22 years. "He expressed these essential notions in his life and in his work. I was blessed to know him. Today, I feel a great emptiness."
Acclaimed cinematographer Harris Savides dies
Savides, who'd initially intended to be a fashion photographer, also shot several influential music videos in the mid-1990s. He often worked with director Mark Romanek on clips including Michael and Janet Jackson's famously expensive, black-and-white "Scream," Nine Inch Nails' intentionally damaged, distorted "Closer" and Madonna's radiant "Rain."
His work earned him three MTV Video Music Awards for Best Cinematography - the most by one person to date.
The last film he shot was Sofia Coppola's "The Bling Ring," based on the true story of Los Angeles teens who burglarized celebrities' homes, which is due out next year.