Where's The Beef? Social Media Calls Out Carl's Jr. For 'CGI Burger' In Todd Gurley Ad
LOS ANGELES (CBSLA.com) — Where's the beef?
Social media users have not been kind to a Carl's Jr. ad featuring Los Angeles Rams running back Todd Gurley apparently eating a fake burger.
In the ad for the burger chain's "California Classic," comedian Jay Mohr plays a sports agent -- a semi-reprisal of his "Jerry Maguire" role -- welcoming Gurley to California.
Mohr offers Gurley a Carls Jr. burger from a bag, and that's where everything goes wrong, according to some observant ad-watchers on YouTube.
At first glance, Gurley appears to take a big bite of the burger. But upon closer inspection, the burger seems to have been inserted into the video in post-production.
Photography website PetaPixel pointed out on its website Thursdsay that the burger appears to simply be a still photo. The site posted this gif: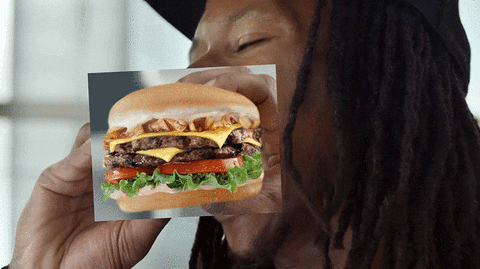 The video has been slammed on YouTube, where it has received 708 "thumbs down" votes, compared with just 92 "thumbs up" votes.
Carl's Jr. had not immediately responded to a request for comment Friday morning.
Thanks for reading CBS NEWS.
Create your free account or log in
for more features.