Strike Averted: IATSE And AMPTP Have 'Basic Contract' Agreement, Per Officials With The Theatrical Stage Employees Union
LOS ANGELES (CBSLA/AP) - The International Alliance of Theatrical Stage Employees has reportedly reached an agreement with the Alliance of Motion Picture and Television Producers after bargaining for months.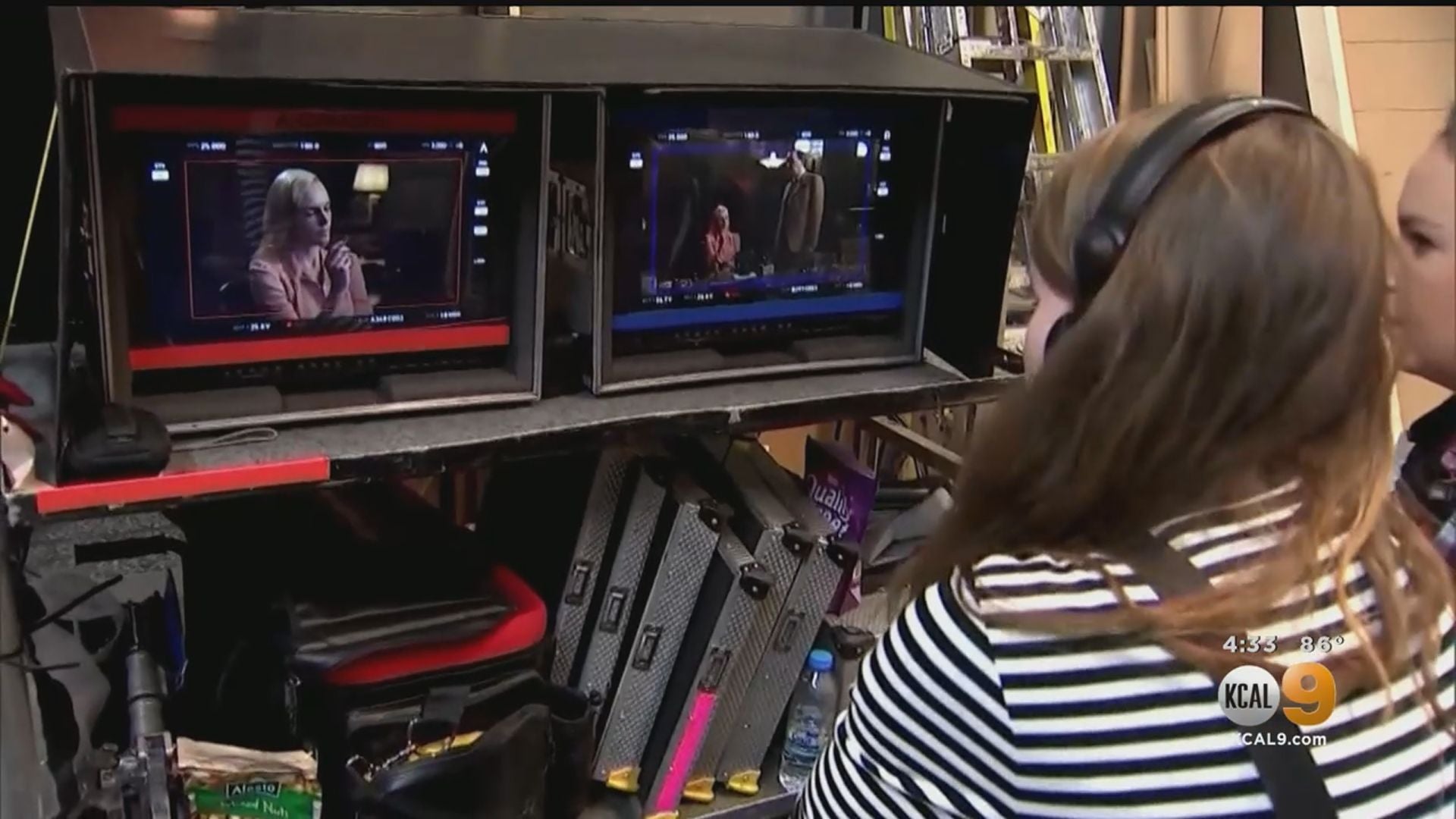 IATSE held a strike authorization vote earlier this month, which 98.6% of its members approved. It was set for Monday, Oct. 18.
While IATSE said the two parties have come to a "basic contract" agreement, they cautioned that there are still secondary things that need to be worked out and agreed upon.
A strike would have seen some 60,000 behind-the-scenes workers walk off their jobs and would have frozen productions in Hollywood and across the U.S.
After days of marathon negotiations, representatives from the International Alliance of Theatrical Stage Employees and from the studios and entertainment companies who employ them reached the three-year contract agreement before a Monday strike deadline, avoiding a serious setback for an industry that had just gotten back to work after long pandemic shutdowns.
Los Angeles based make-up artist Cassie Lyons said she's cautiously optimistic and was able to breathe a sigh of relief Saturday when the announcement came down.
"The United States of America that consumes Netflix, Hulu and Amazon, they want their content. They're hungry for it and there's competition for content. So, it's time that these new media producers pay their fair share," Lyons said.
Jarryd Gonzales, spokesman for the Alliance of Motion Picture and Television Producers, which represents the studios and other entertainment companies in negotiations, confirmed the agreement to The Associated Press.
The union's members still must vote to approve the tentative agreement, which according to a statement by IATSE includes:
Achievement of a living wage for the lowest-paid earners
Improved wages and working conditions for streaming
Retroactive wage increases of 3% annually
Increased meal period penalties
Daily rest periods of 10 hours without exclusions
Weekend rest periods of 54 hours
Martin Luther King Jr.'s Birthday Holiday added to schedule
Adoption of diversity, equity and inclusion initiatives
"This strike really put into focus the needs of what you can call 'Hollywood's essential workers," frontline workers who do the job that must be done," said Cynthia Littleton, co-editor in chief at Variety. "I think it was very reflective of the country and the culture right now."
Jason Squire, a professor at the University of Southern California's School of Cinematic Arts and editor of the "Movie Business" book said streaming services are well established businesses now and it's past time that workers on these productions be paid a fair wage.
"Well, gosh, it's certainly more than taken hold. So, it's long overdue to improve wages and conditions for people across the board, especially working on streaming products," Squire said.
The effects of the strike would have been immediate, with crews not only on long-term productions but daily series including network talk shows walking off their jobs.
The union represents cinematographers, camera operators, set designers, carpenters, hair and makeup artists and many others.
Union members said previous contracts allowed their employers to force them to work excessive hours and deny them reasonable rest via meal breaks and sufficient time off between shifts. Leaders said the lowest paid crafts were receiving unlivable wages and streaming outlets including Netflix, Apple and Amazon were allowed to work them even harder for less money.
The union reported on Oct. 4 that its members had voted overwhelmingly to authorize a strike, setting off industry-wide fears, but negotiations immediately resumed between IATSE and the AMPTP.
A Monday strike deadline was set on Wednesday when talks stagnated, but the union said subsequent negotiations were productive.
It would have been the first nationwide strike in the 128-year history of IATSE, and would have affected not just the Los Angeles area and New York but growing production hubs like Georgia, New Mexico and Colorado.
During negotiations, many prominent names in entertainment spoke out in favor of the union's demands, including Octavia Spencer, Mindy Kaling and Jane Fonda. The Directors Guild of America issued a statement of solidarity too, signed by the likes of Steven Spielberg, Christopher Nolan, Barry Jenkins, Ron Howard and Ava DuVernay.
(© Copyright 2021 CBS Broadcasting Inc. All Rights Reserved. The Associated Press contributed to this report.)
Thanks for reading CBS NEWS.
Create your free account or log in
for more features.