Student Shot, Person Wounded In Shooting Near Santee High School And Maple Primary Center In LA
LOS ANGELES (CBSLA) — Both Santee High School and Maple Primary Center were temporarily on lockdown Thursday following a shooting outside the schools that injured at least two people, including a student.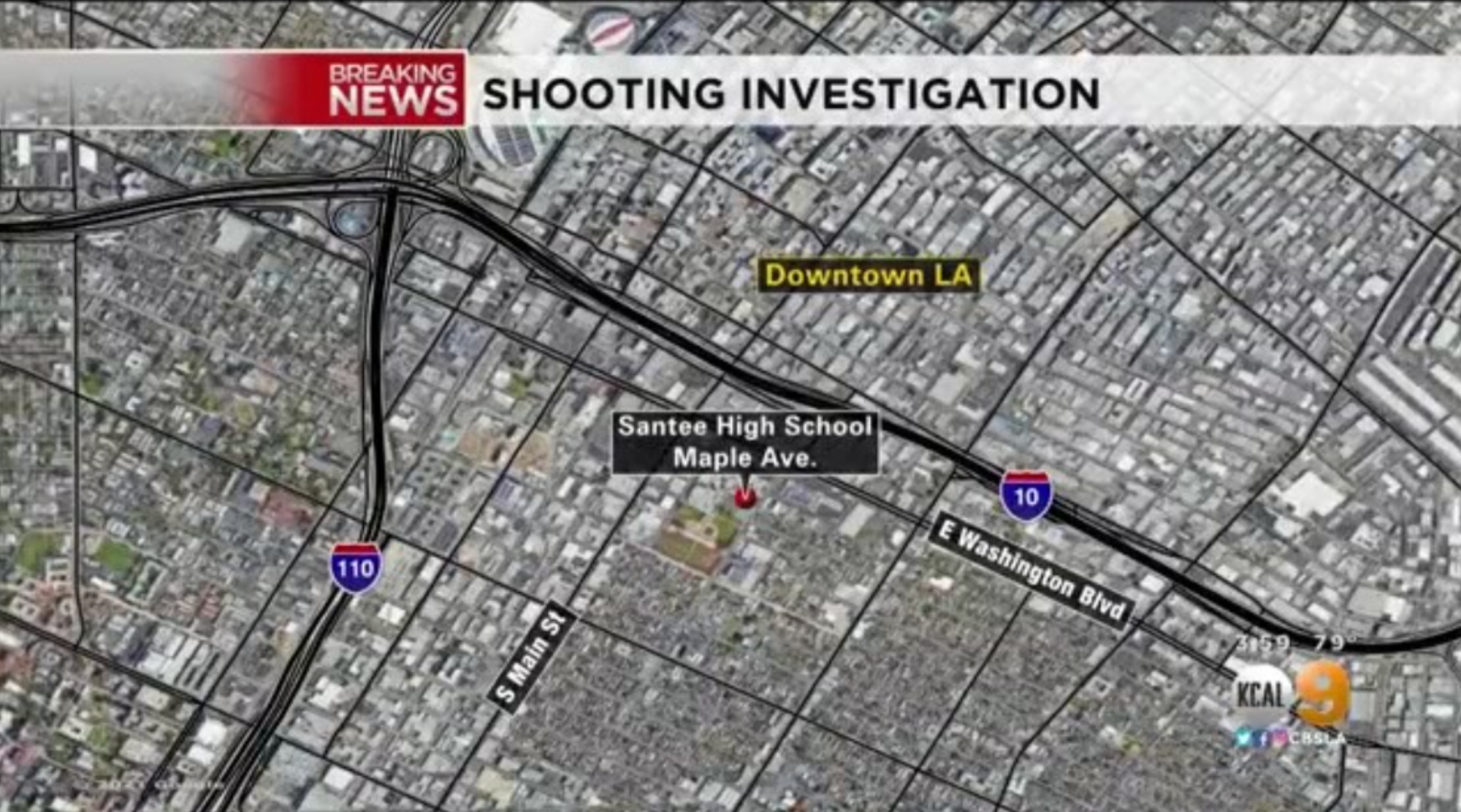 The Los Angeles School Police Department reported the shooting at about 2 p.m. on the outskirts of the school, located 1921 Maple Ave., just south of the 10 Freeway and east of the 1-10.
The person shot is a 17-year-old student at Santee High School. According to the LA School Police Union President, two students at the school got into a fist fight and the loser of the fight produced a handgun and shot the other student in the leg.
An officer placed a tourniquet on the victim and paramedics transported the person to the hospital, where the student is said to be in stable condition.
On Twitter, LA School Police described the shooting suspect as a male Hispanic, wearing dark blue clothes, green shoes and on a light blue bike. He remains at-large.
LASPD later reported an additional gunshot victim was down on the perimeter of Maple Primary Center located at Maple Ave and 36th Street down the street from the high school.
The victim was taken to the hospital in unknown condition.
Officials said the two shootings were not related, that the victims outside Maple Primary Center were two adults.
By 3:08 p.m., both Santee High School and Maple Primary Center were taken off of lockdown.
LASPD will remain on scene while conducting an investigation.
Thanks for reading CBS NEWS.
Create your free account or log in
for more features.