Santa Clarita Valley On Alert For Fire Danger Due To Strong Winds
SANTA CLARITA (CBSLA) - Residents and officials in Santa Clarita Valley are on high alert tonight due to the increasing threat of fires caused by by elevated winds.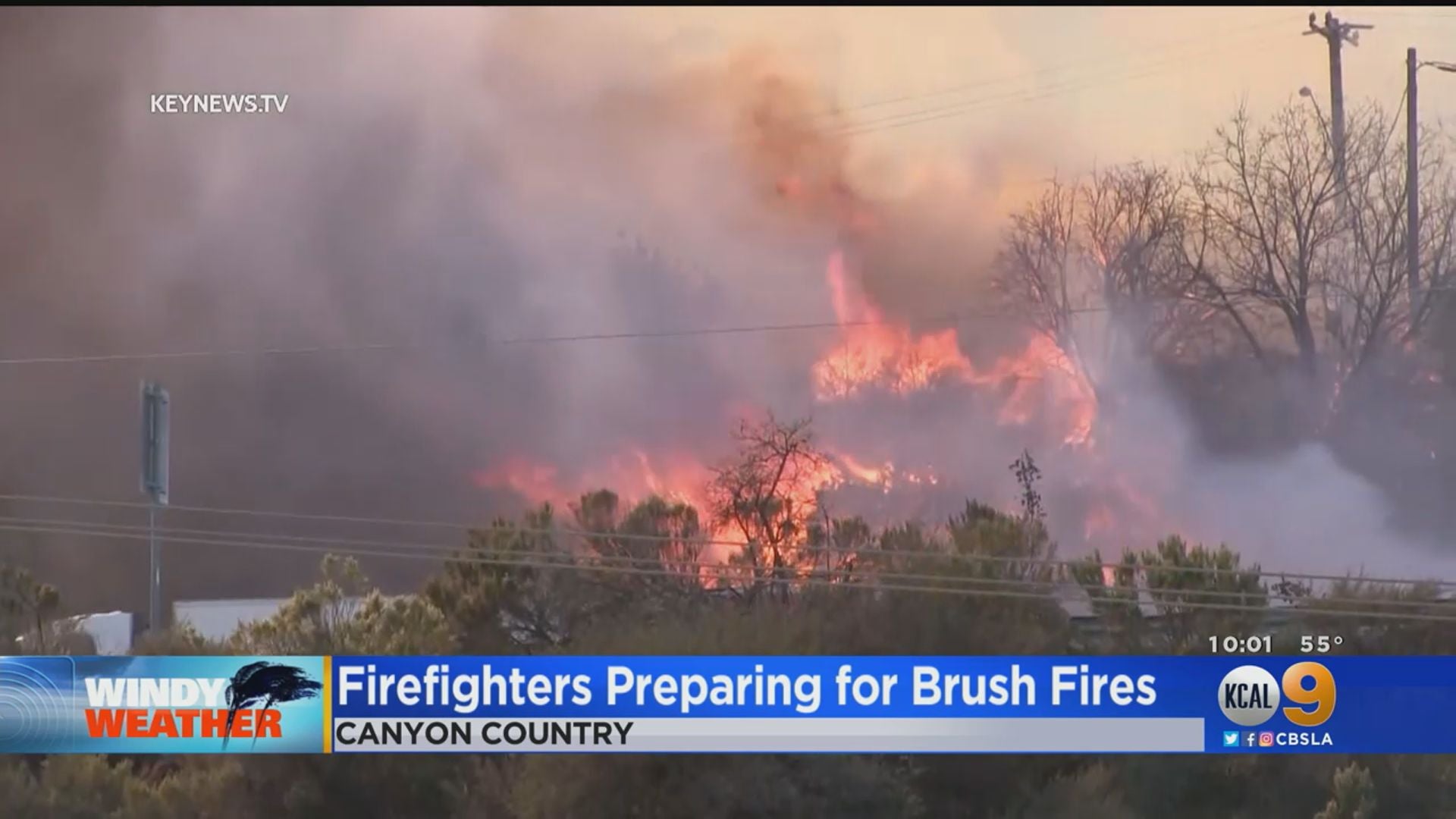 A wind advisory has been issued for most of the Southland, including Santa Clarita, where a small brush fire broke out on Saturday near the 5 freeway in Newhall.
People like Annette Perez say they've had to run from her home when wind driven flames got dangerously close.
"We've been evacuated several times... up in the canyon," she said.
A red flag warning will go into effect early Sunday morning that will run into Monday. As a result, the Los Angeles County Fire Department is sending a strike team to the Calabasas-Malibu area and a second to the Santa Clarita Valley.
"Some of the adjustments are in the form of increasing our staffing. And also, pre-deploying resources to areas like Santa Clarita," LA County Fire Capt. Ron Haralson said.
In additions to fire threats, this community has had to deal with power outages in recent years because of strong winds.
The fire department said people should have medication and important documents ready to go if the need comes.
"My friend has the key to place to take my cats if something happens ... that's really basically what I care about. My family and my animals," Perez said.
Thanks for reading CBS NEWS.
Create your free account or log in
for more features.