Groups March Into Beverly Hills, Loot Stores On Rodeo Drive
BEVERLY HILLS (CBSLA) -- Protesters calling for justice in the death of George Floyd moved out of downtown Los Angeles to the city of Beverly Hills on Saturday evening.
For complete coverage of the situation in Minneapolis visit CBSMinnesota.com and stream CBSN Minnesota.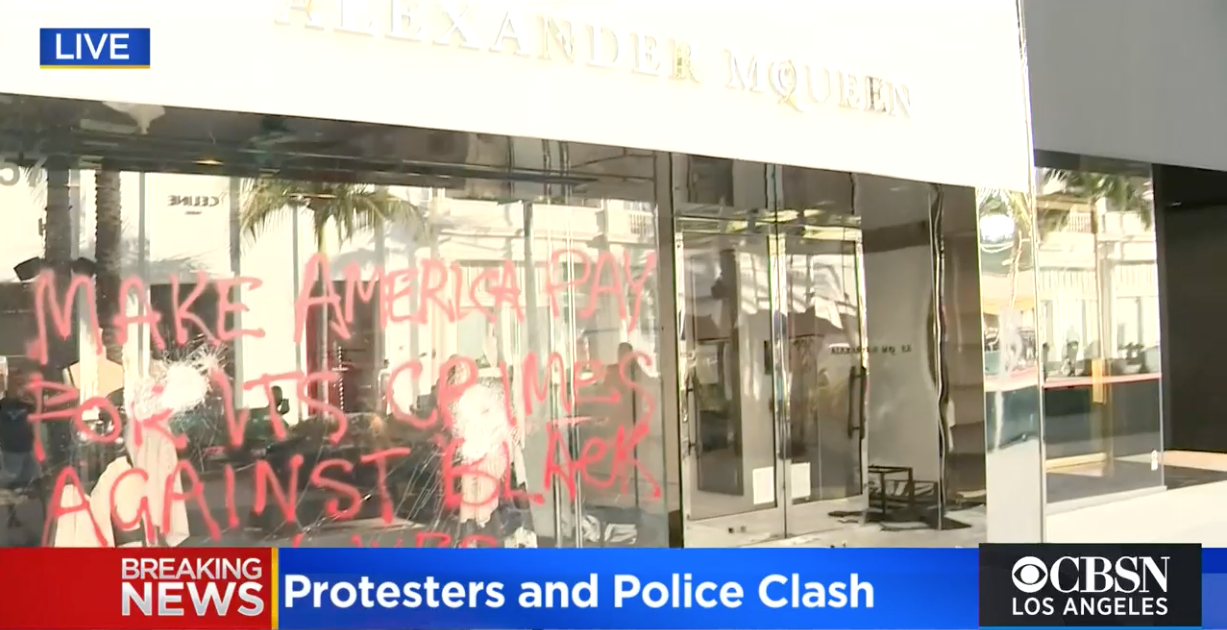 Several businesses on Rodeo Drive boarded-up stores to prevent against possible looting.
Just after 5:30 p.m., a group could be seen trying to breach the barrier and gain access to a Gucci store as others nearby tried to stop them.
Nearly half an hour later, some people were successful in breaking into an Alexander McQueen store and other locations. Graffiti was sprayed on store windows, glass doors and buildings on Rodeo Drive.
Sometime before 7 p.m., fireworks were set off near police cruisers on Rodeo Drive, sending smoke into the air.
A curfew went into effect at 8 p.m. in Beverly Hills on Saturday night.
Police fired tear gas later in the evening, striking protesters and other bystanders, including CBSLA's reporter Laurie Perez who was on the scene sharing updates.
It appears the individuals who were looting stores on Rodeo Drive were separate from the Black Lives Matter protesters who initially organized a peaceful gathering in L.A. and surrounding areas.
Thanks for reading CBS NEWS.
Create your free account or log in
for more features.