Preliminary Magnitude 4.3 Earthquake Shakes Carson Area
NEAR CARSON (CBSLA) -- A preliminary magnitude 4.3 earthquake shook the Carson area Friday night just before 8 p.m.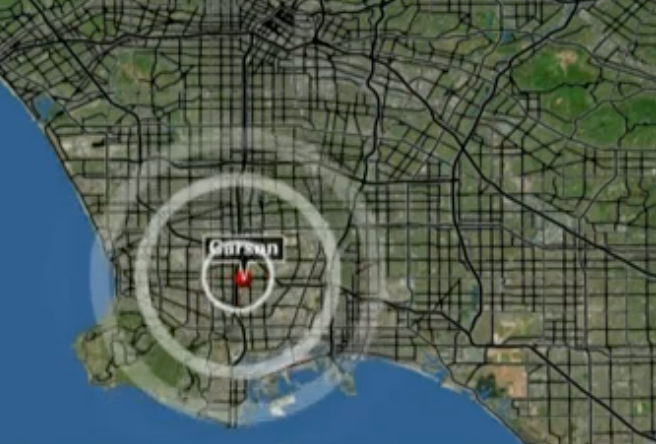 The earthquake happened at a depth of approximately 9.1 miles, according to the USGS.
Jolts from the earthquake were felt around several areas, including Santa Monica, Beverly Hills, Culver City, Torrance, and Studio City.
No injuries or extensive damages were initially reported, but officials still urged locals to have a plan in place for future earthquakes and any potential aftershocks.
L.A. County has a Shake Alert app available on Android and the App Store that notifies users when earthquakes are detected and shaking is expected in their area.
Here are some other earthquake preparedness techniques that L.A. County officials and the USGS have outlined:
Before an earthquake
Identify potential hazards in your home and begin to fix them.
Create a disaster preparedness plan.
Identify your building's potential weaknesses and begin to fix them.
During an earthquake
If you are indoors, stay there! Get under a desk or table and hold on to it (Remember: DROP, COVER AND HOLD ON). Stay clear of fireplaces, windows and appliances. Get out of the kitchen. Do not run downstairs or go outside because there could be a danger of items falling on you.
If you are outdoors, get away from buildings, chimneys, power lines and stay in the open.
If you are driving, carefully come to a stop and stay inside your car until shaking stops. Move far away from traffic. Do not stop under a bridge, overpass, trees, light posts, powerlines or anything that could fall on you. When the shaking stops, look out for debris on the road, broken pavement and bumps in the road.
If you are in a mountainous area, be on the lookout for debris, such as trees, rocks or any other things in the environment that an earthquake can loosen.
If you are near the ocean, see these safety rules from NOAA's Tsunami Warning Center.
This is a breaking news story. Please check back for updates.
Thanks for reading CBS NEWS.
Create your free account or log in
for more features.