Vendor Struck And Killed By Vehicle In Ontario, Driver Charged With DUI And Gross Vehicular Manslaughter
ONTARIO (CBSLA) - Two Ontario street vendors who sold fruit drinks near Riverside Drive and Euclid Avenue were struck by a white van Monday, critically injuring one of the men and killing the other.
Carols Rabinal, the brother of 32-year-old Eduardo Rabinal, the victim killed, said his brother worked hard every day to provide a better life for his family. The 32-year-old was working for Ramirez Fruit to support his two children who live in Guatemala with his family.
Ontario Police said that 43-year-old Chino resident Jessica Dewet was suspected of driving the white van while under the influence when she hit both vendors at around 11 a.m. this morning.
"Well, she didn't even hit the brakes. She went around the other car," Walter Decrois said.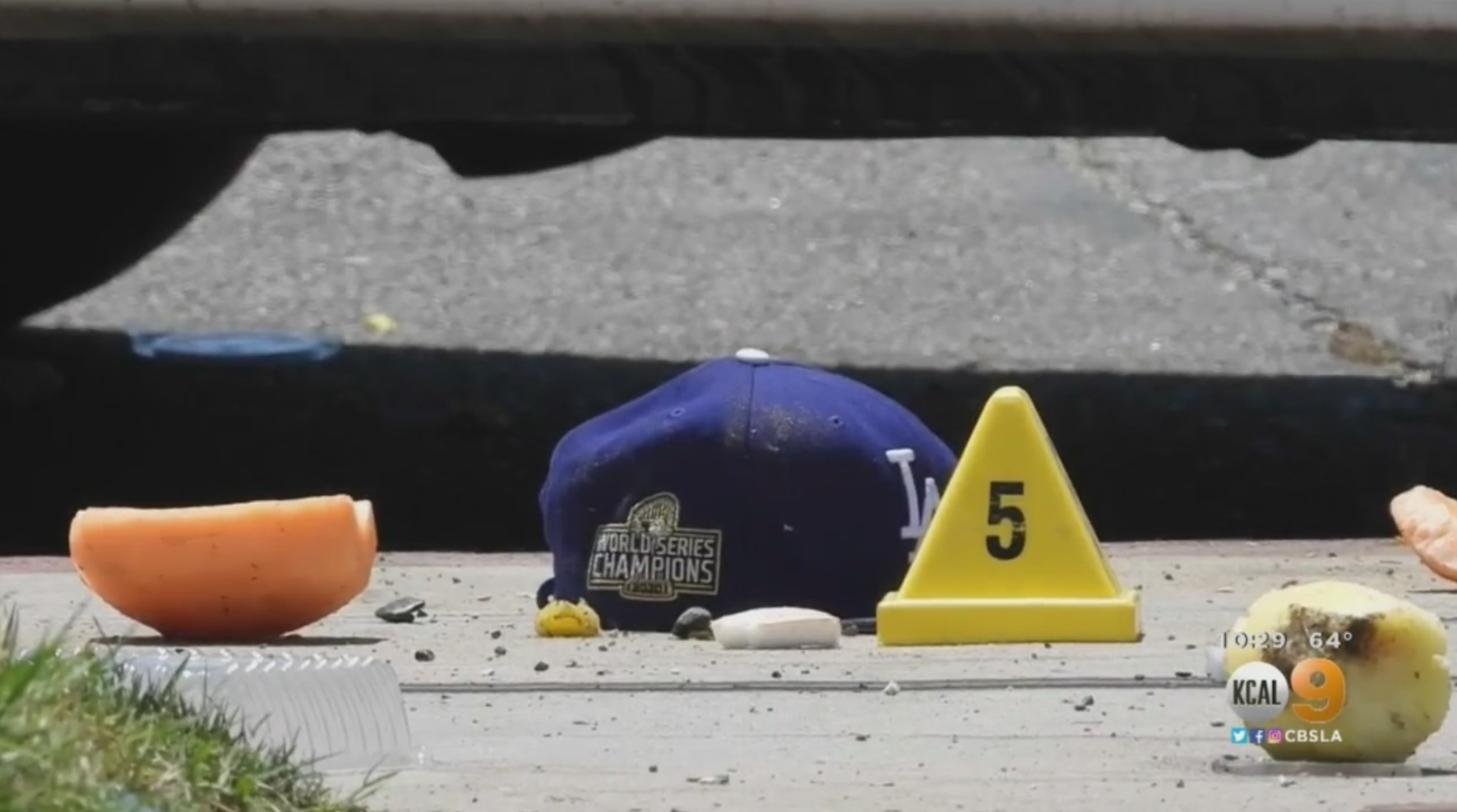 He witnessed the crash and said that Rabinal and his co-worker, 20-year-old Nilson Ariel Tucabal, were crossing the street their cart when they were struck by Dewet. According to Decrois, a driver in the fast lane slowed down to let the two vendors cross, but said the white van sped around the other driver into the slow lane and plowed right into both men.
Tucabal was still moving after the collision, Decrois said. Rabinal, however, died instantly.
"...hit him, drug him and we just see the fruit flying everywhere," Decrois said.
Loyal customers who frequented the small business said that Rabinal's death is heartbreaking.
"My first thought was it can't be that guy," Rosio Rodriguez said. "I just saw him yesterday."
Rodriguez said that both vendors are well known and respected in the community.
Rabinal's family said that they're just hoping to raise enough money to have his body sent returned home to his family. A GoFundMe campaign for their efforts has been set up.
Dewet was arrested and charged with driving under the influence and gross vehicular manslaughter.
Thanks for reading CBS NEWS.
Create your free account or log in
for more features.