Fullerton Restaurant Set On Fire Due To Mask Policy, Chef Says
FULLERTON (CBSLA) -- Black marks show where someone tried to burn The Cellar restaurant in Fullerton.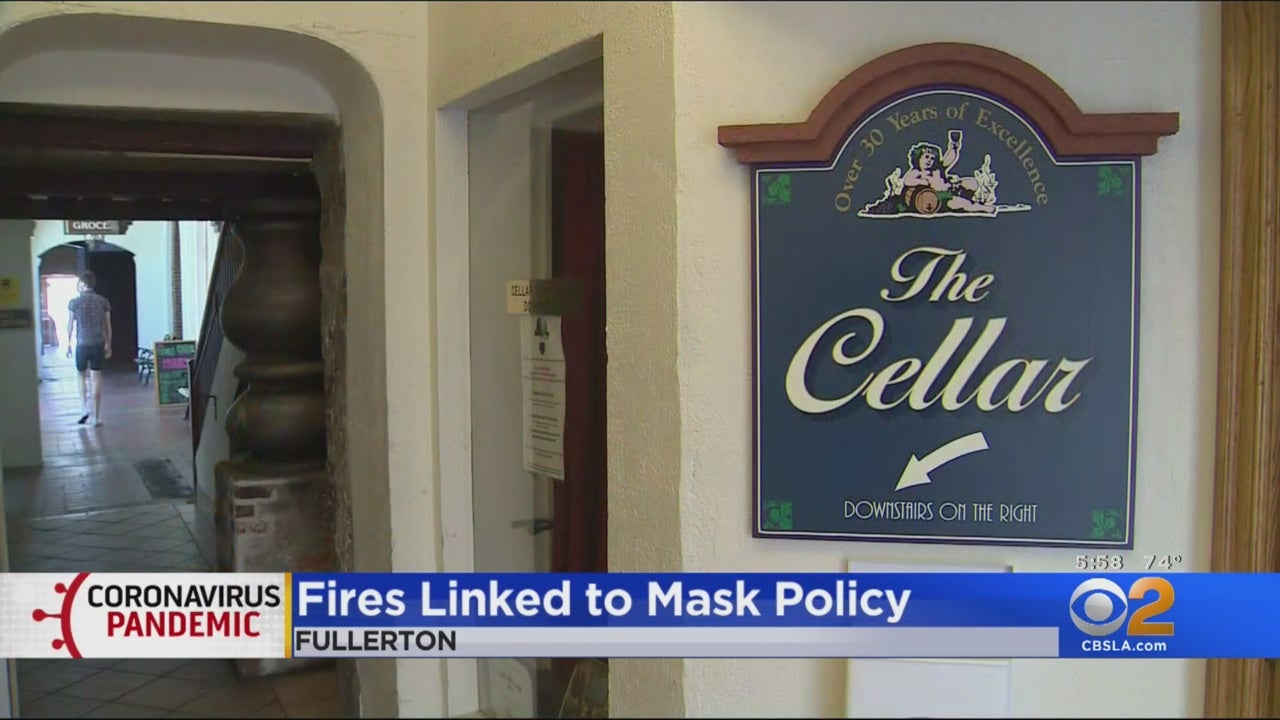 Firefighters put out the flames on Tuesday night before serious damage could be done, but executive chef Scott Rosales says he thinks the fire was linked to the restaurant's mask policy.
"It's kinda sad that someone wants to get rid of such a Fullerton icon, an Orange County icon, just for wearing a mask," he said.
According to Rosales, someone ripped down two signs that the restaurant had at the top of the staircase, explaining the state ordinances and guidelines for dining there. Then, the person set them on fire.
The Cellar restaurant is in the century old Villa Del Sol building. It opened in 1969, and it's where Richard Burton proposed to Elizabeth Taylor the second time around.
The unique underground dining room was created by the same Disney imagineer who designed Pirates of the Caribbean ride. Because of the pandemic, meals are served outdoors.
Police are investigating whether this is a case of arson and are looking for a suspect.
"The businesses are trying to do their part they are trying to stay open trying to maintain a livelihood along with abiding by the laws and the rules," said Sgt. Eric Bridges with the Fullerton Police Department.
Thanks for reading CBS NEWS.
Create your free account or log in
for more features.