Fallen Los Angeles County Sheriff's Deputy Thomas Albanese Laid To Rest
DIAMOND BAR (CBSLA) — A Los Angeles County sheriff's motorcycle deputy who died in a crash while on duty was given a solemn sendoff Friday.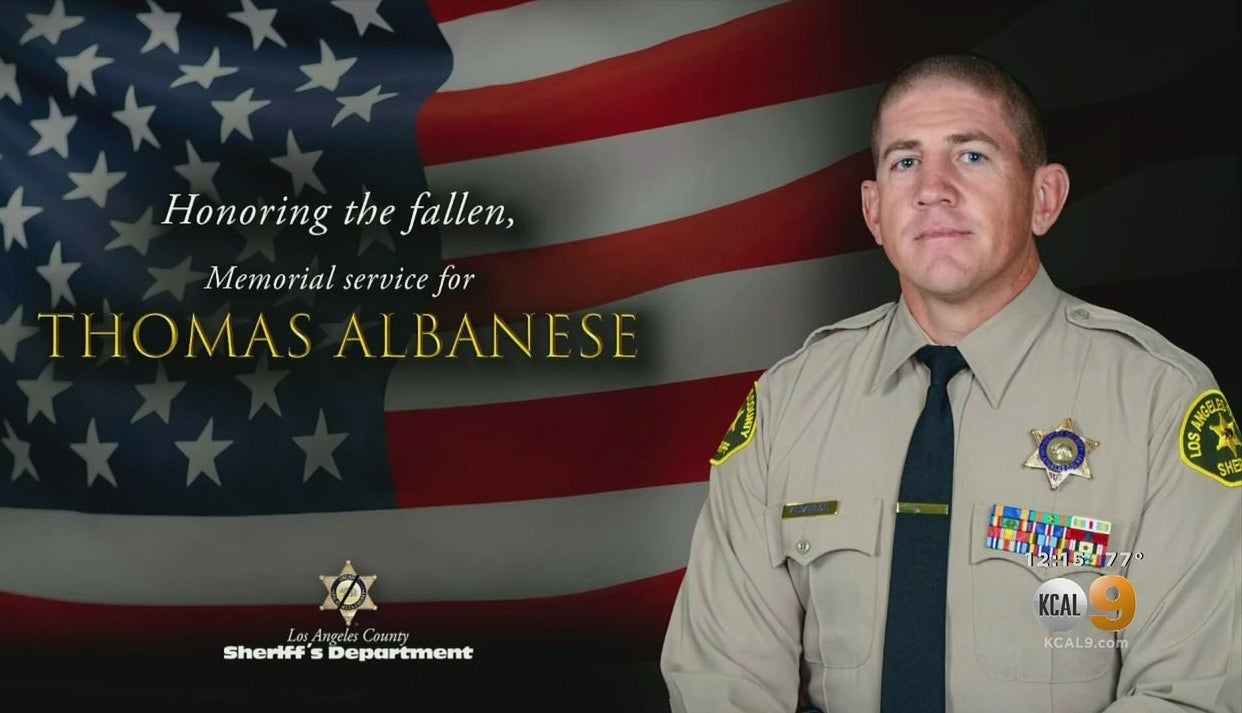 Deputy Thomas Albanese was killed last month in a crash on Del Amo Boulevard near Paramount in Lakewood. He had been working overtime when he started following a driver suspected of speeding.
The driver of a Mercedes hit the deputy as he drove into the intersection on a changing light. Albanese, who joined the department in 2013, was declared dead at the scene.
Albanese was remembered by his loved ones and his law enforcement family at a memorial service in Diamond Bar.
"It has been a tough time in law enforcement. There are people screaming at the tops of their lungs that all cops are bad, that the less of us, the better society is," Sheriff Alex Villanueva said. "I say to all those, no. Not even close. The world is a better place because of people like Tom."
Albanese is survived by his wife, Erica, and two young sons.
Thanks for reading CBS NEWS.
Create your free account or log in
for more features.