COVID-19 Vaccination Site Opens For Senior Boyle Heights Residents At Clinica Romero
BOYLE HEIGHTS (CBSLA) -- Los Angeles County's race to provide residents with the COVID-19 vaccine continues.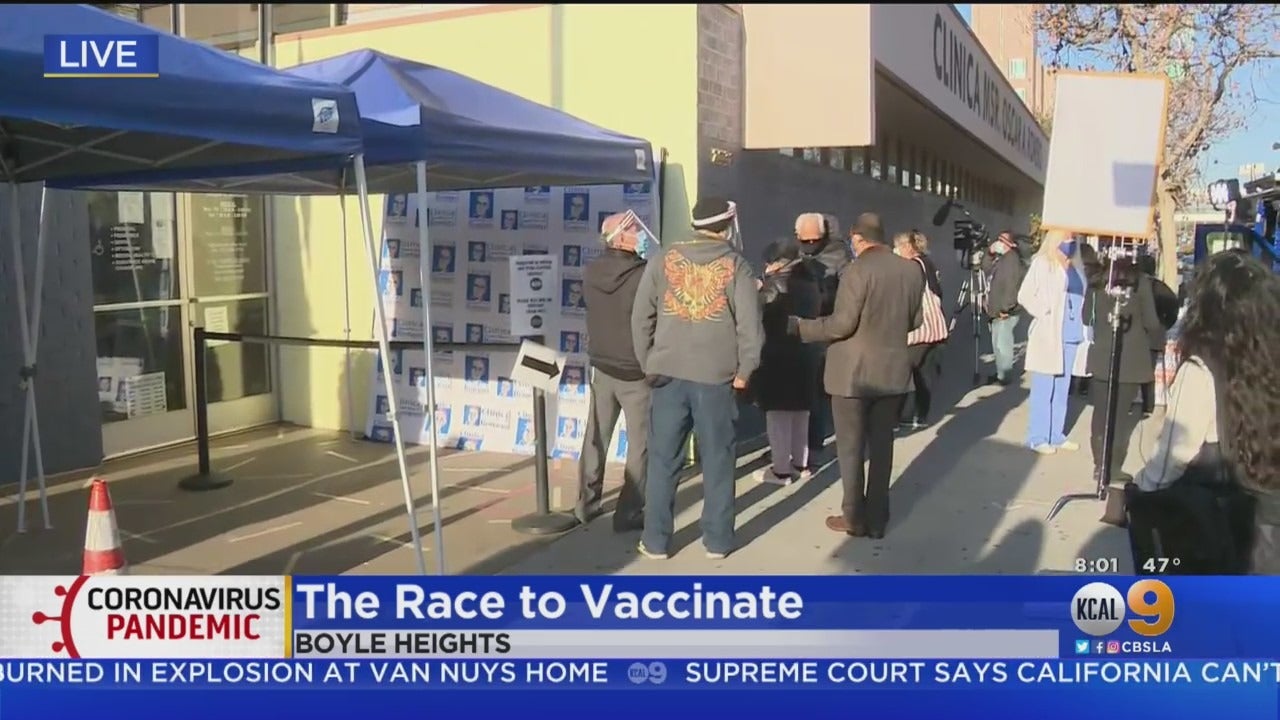 On Saturday morning, a new vaccination site opened at Clinica Romero in Boyle Heights. The site is by appointment only, for East L.A. residents who are 75 years and older.
The clinic said a staggering 40% of its patients have tested positive for COVID-19, compared to L.A. County's 16.5%.
RELATED: COVID Vaccine Availability Continues To Fall Short, But New Offerings Could Help
Dr. Ruth Lindo says they've been pushing for vaccines at the clinic because their patients aren't getting them at the county-run facilities.
About 48% of L.A. County's positive coronavirus cases are among people who identify as being Hispanic or Latino. Dr. Lindo said when dealing with a high number of undocumented, non-English speaking patients, the challenges seem to pile on.
"What we found is these websites to sign up for the vaccine are intimidating even for the well educated," she said. "Even for people with college degrees, it may take six days to find a slot and for a person who doesn't know how to turn on a computer, it's impossible."
Public health officials said this week that the priority in the coming weeks will be supplying second doses of the vaccine to those who are ready for it.
"Next week, the majority of appointments at vaccination sites across the county will be for second doses," said Dr. Paul Simon, L.A. County Public Health's chief science officer. "There will be very limited first dose appointments..."
Thanks for reading CBS NEWS.
Create your free account or log in
for more features.