California's Bone-Dry Water Year Ends; Mandatory Water Restrictions Could Be Coming
LOS ANGELES (CBSLA) — A new water year begins Friday, which means last year is officially one of the driest on record for parts of California.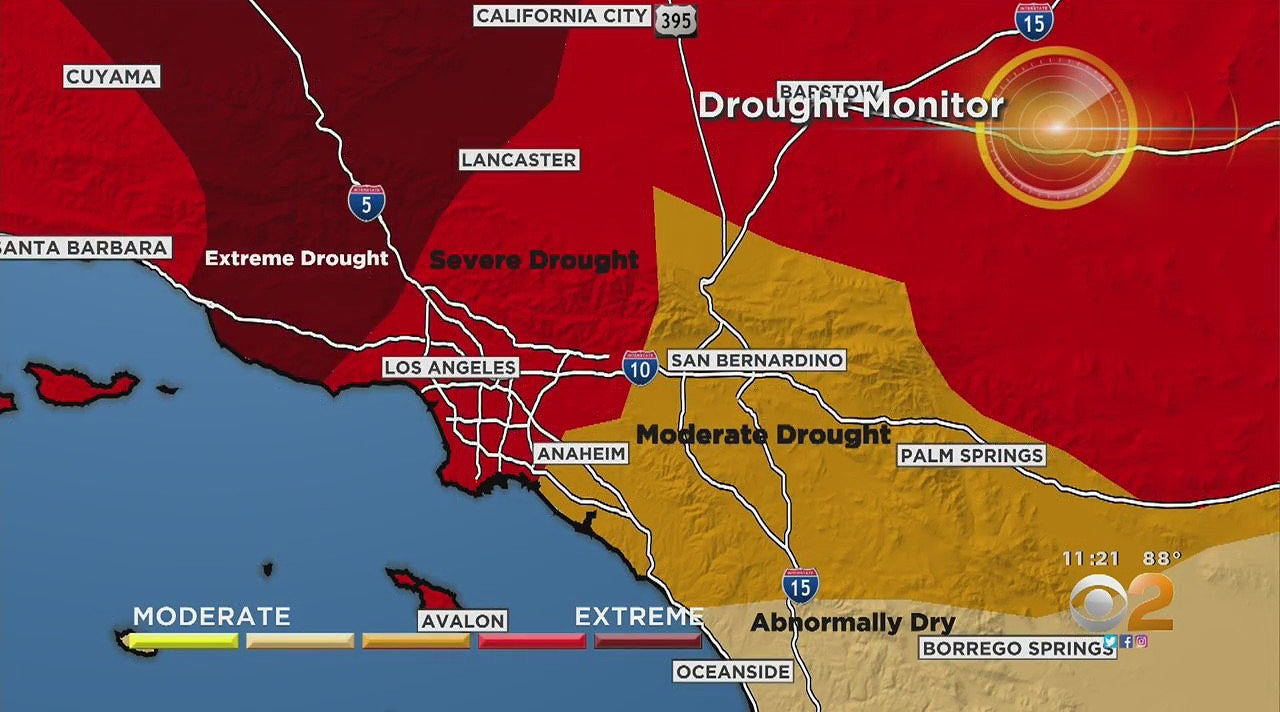 The water year runs from Oct. 1 through Sept. 30, and the U.S. Drought Monitor determined that many areas of California had 50% or less of their normal precipitation. For an area like Downtown Los Angeles, a year's worth of normal rainfall should be approaching 15 inches. But this last water year, Downtown LA saw just over 6 inches.
Gov. Gavin Newsom has called for a 15% reduction in water use across the state due to the worsening drought. But most California cities fell well short of that goal, reducing water usage by just 1.8%.
California water officials say they'll be monitoring the conservation numbers in the coming months, and also keep an eye on how much rain and snow the state gets between November and March.
"Moving forward, we are hoping for the best, but planning for the worst," Wade Crowfoot, the state's natural resources secretary, said. "In other words, moving, working, thoughtfully and cautiously, as we go into this third winter of the drought to protect our water supplies."
If there's not enough rain and snowfall for a third straight year, California could institute mandatory restrictions. However, there is no set "trigger" date or event for implementing mandatory conservation.
Thanks for reading CBS NEWS.
Create your free account or log in
for more features.