Caught On Video: Bicyclist Dragged By Vehicle In Felony Hit-And-Run in Silver Lake
SILVER LAKE (CBSLA) - On Wednesday, the Los Angeles Police Department released video of a felony hit-and-run that happened last month between a vehicle and a bicyclist in hopes of identifying the vehicle's driver.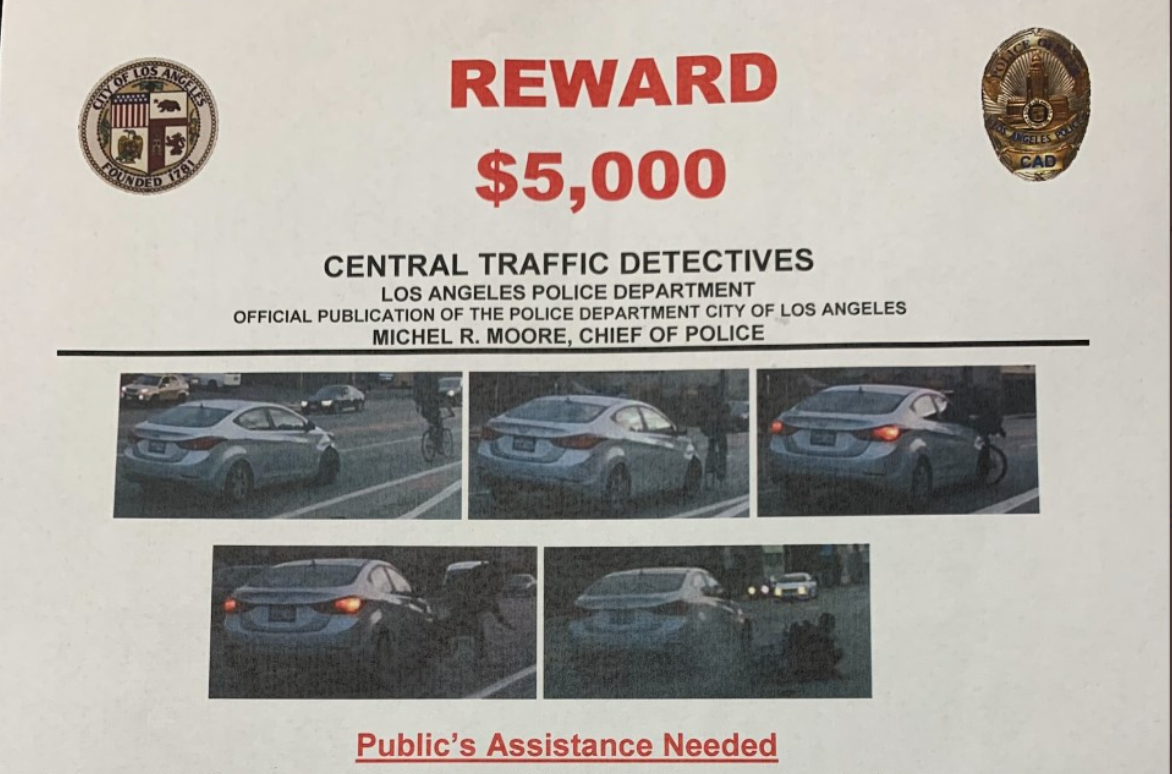 LAPD is offering a $5,000 reward for information leading to the arrest of the driver.
The incident occurred on Jan. 16, around 4:20 p.m. after a 28-year-old cyclist traveling south on Glendale Boulevard, approaching Allesandro Street, was rear ended by a silver Hyundai Elantra. The victim was thrown to the street and the vehicle ran over the bike.
The driver continued going southbound on Glendale Boulevard and was last seen driving westbound on Berkley Avenue from Allesandro, according to police.
"The car could've gone to the left and avoid the collision, but the driver didn't stick around to us their story of why they rear ended them," LAPD Det. Juan Campos said.
Though the bicycle was damaged beyond repair, the victim sustain minor injuries, though he was lucky to escape with his life.
The suspect's vehicle, a 2012 to 2016 Hyundai Elantra, is likely to have right front-end damage and missing its right front hubcap.
Campos said that if this was an accident, the driver could've avoided charges.
"It only became a crime when the driver fled the scene without rendering aid and identifying themselves," he said.
Anyone with information about this incident is asked to please contact Detective Juan Campos, Central Traffic Detectives, at 213-833-3713 or email him at 31480@lapd.online. Anyone wishing to remain anonymous should call the LA Regional Crime Stoppers at 800-222-TIPS (8477) or online at LA Crime Stoppers.
Thanks for reading CBS NEWS.
Create your free account or log in
for more features.