American Airlines Cancels Hundreds Of Weekend Flights, Including 50 At LAX
LOS ANGELES (CBSLA) — Flight cancellations by American Airlines at Los Angeles International Airport and around the country are skyrocketing.
Hundreds of people lined up Sunday at AA's customer service assistance desk.
"There's clearly some sort of issue," said Johnny Jet, a travel expert.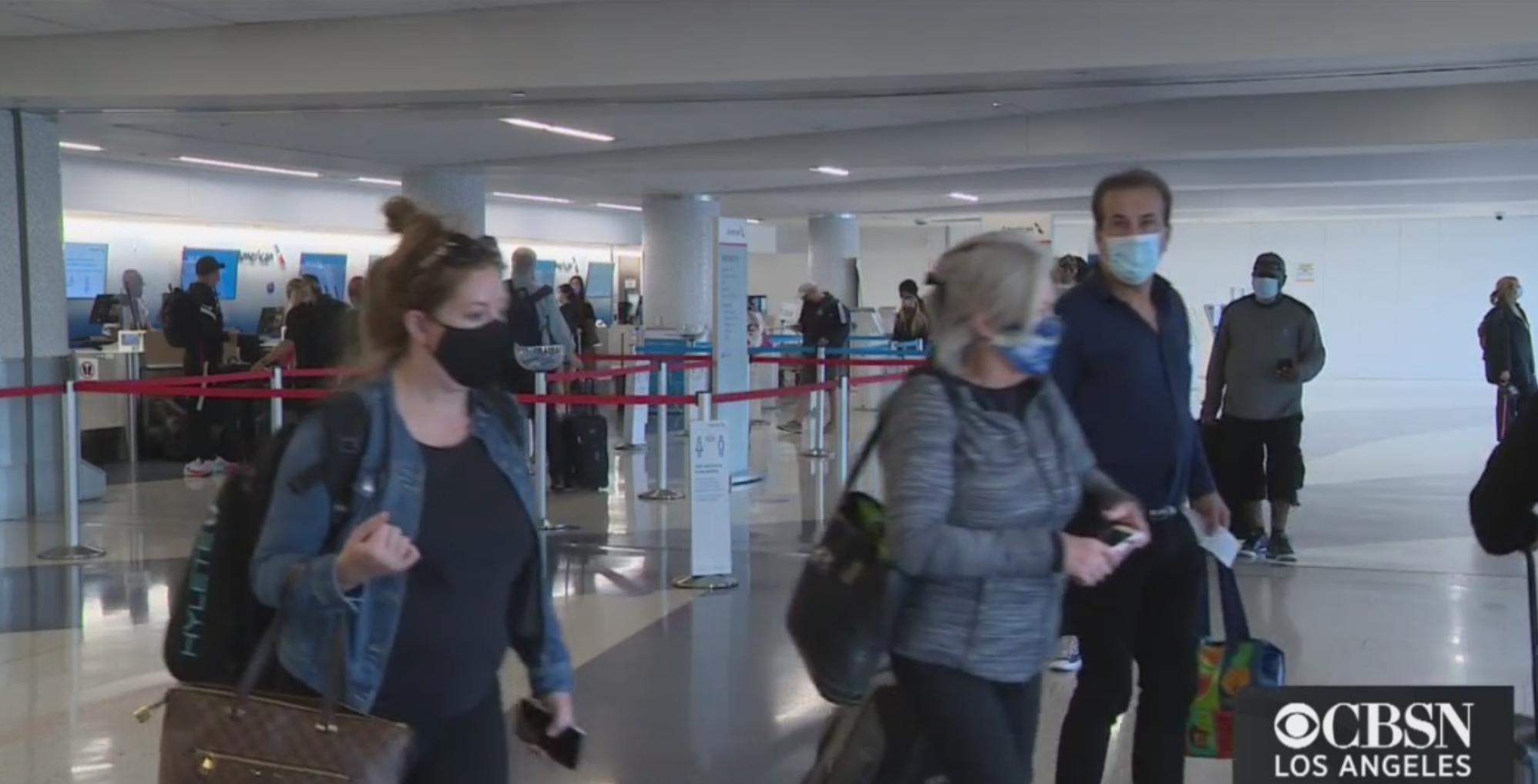 The departures and arrivals board offered something like color commentary, with red for least 50 cancelled AA flights at LAX and yellow for all the changes in arrivals and departures.
Across the country, the company said as of Sunday evening it had cancelled 19% of scheduled flights, about 982 in total.
"It doesn't look good for the holidays," Jet said.
Friday through Sunday, American cancelled 1,873 flights, saying in a statement it's due to severe winds at its primary hub in Dallas/Fort Worth, and a shortage of flight attendants, thousands of whom took leave during the pandemic.
The company's explanation was an echo of what Southwest Airline leaders said about bad weather and not enough workers forcing them to cancel thousands of flights just a few weeks ago.
Traveling customers said they were growing weary.
"Where are they going to go now because they have to, like, now take a car. They just dropped off their rental car. They have to get back in," said traveler Aditi Ghandi.
Passengers can understand weather delays and staffing issues. What they don't like, and have flooded social media with complaints about, are cancellations made five minutes prior to boarding or flights moved back 12 hours, then another 24, or getting rebooked on a flight more than two days from their original one. They also don't like getting stuck in Cancun.
"I just think the airlines need to be less agressive in their scheduling. They're just trying to fly as many places as they can and then when there are problems, things go really bad, fast," said Jet.
Other airlines to cancel flights at LAX Sunday included Southwest, Alaska Airlines, and United Airlines.
American Airlines indicated that it planned to hire at least an additional 600 flight attendants and more pilots and reservations agents to staff up for the holidays, and that many flight attendants were returning from leave. Click here to read American Airlines Statement.
To check the status of your flight, click here.
Thanks for reading CBS NEWS.
Create your free account or log in
for more features.