Van Dyke Murder Trial: Jurors Begin First Full Day Of Deliberations
CHICAGO (CBS)-- Jurors have resumed deliberations today in the murder trial of Chicago police officer Jason Van Dyke, a day after closing arguments were given.
Jurors continued deliberating at about 9:30 a.m. Friday, after spending nearly five hours in deliberations on Thursday. Around 10:45 a.m., jurors sent a note to Judge Vincent Gaughan regarding the 16 counts of aggravated battery Van Dyke faces, in addition to the two counts of first-degree murder and one count of official misconduct.
"On considering of the 16 counts of aggravated battery with a firearm, are we to consider counts as (A) how the shots are numbered on the medical examiner's chart, or (B) the simple number of shots fired?"
Special Prosecutor Joseph McMahon suggested telling the jurors to consider the aggravated battery counts as the number of shots fired.
"That's based on the language in the indictment. That's consistent with the testimony of the medical examiner, the pathologist, and really from all the witnesses. That's the only answer that is consistent with both the indictment and the testimony," he said.
Defense attorney Dan Herbert objected to giving the jurors any answer.
"We have already argued about the confusing nature of the 16 counts of aggravated battery. So if the jury's having problems with them, welcome to our world," he said.
Judge Gaughan ruled he would tell the jury to consider the counts in relation to the number of the shots fired.
An alternate juror also asked Friday to be allowed to use her laptop to set up an out-of-office email at work. Prosecutors and defense attorneys agreed to allow her to do so. Jurors normally do not have access to personal electronics during deliberations.
The jury's question on Friday came a day after Gaughan threatened to revoke Van Dyke's bond, when he was late arriving to court to discuss another note from the jury.
Van Dyke, 40, was on the verge of tears as he was scolded by Judge Vincent Gaughan on Thursday for being late returning to court after a break.
His tardiness, Van Dyke said, was because his daughter was being threatened at school. Judge Vaughan didn't offer any sympathy, however.
Instead, he threatened to revoke Van Dyke's bond and asked for information about the threat to make sure the excuse is credible.
"I'm sorry--my daughter means everything to me," Van Dyke said to Judge Gaughan.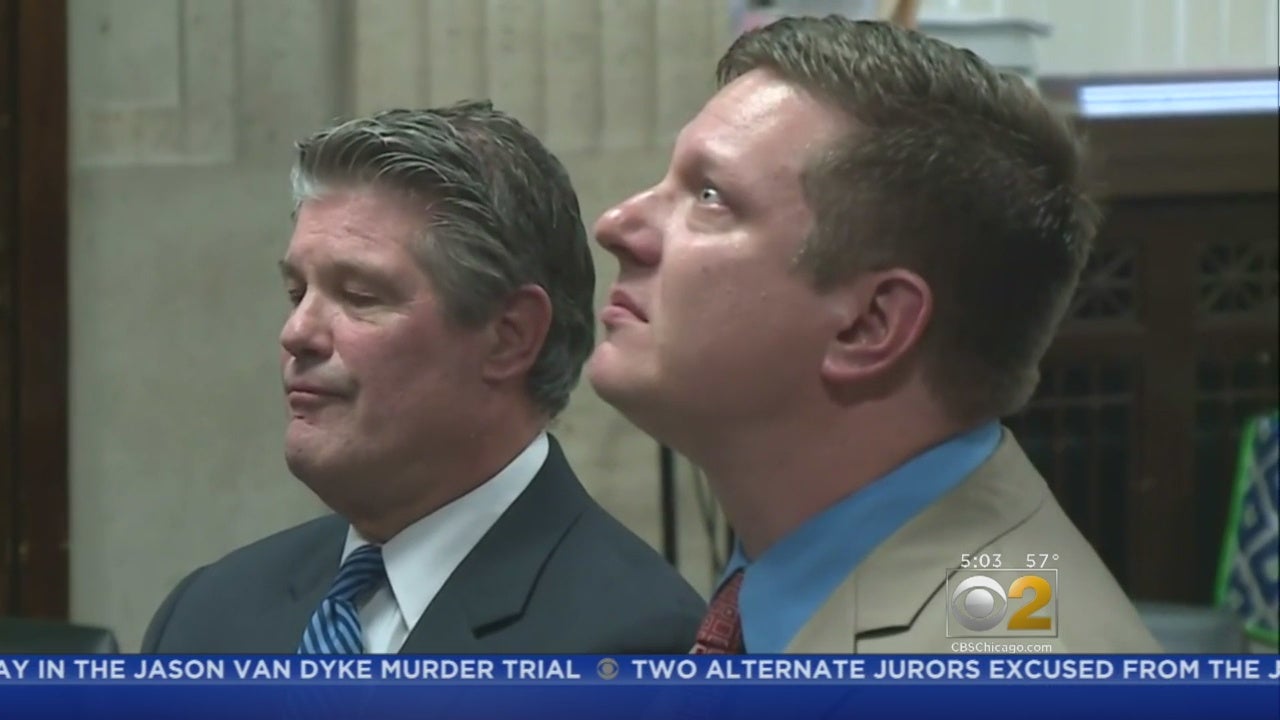 On Friday, Gaughan again berated Van Dyke for being late, but decided not to revoke his bail, after Herbert informed him there was a police report documenting the threat against Van Dyke's daughter.
During the nearly three weeks of the trial, 20 witnesses testified for the defense, including Van Dyke, who took the stand this week. The defense team argues that McDonald, armed with a knife, posed a threat when Van Dyke shot him.
The prosecution called 24 witnesses and focused on highlighting inconsistencies in Van Dyke's testimony.
Two alternate jurors who were excused from the trial Thursday say they were leaning toward a murder conviction.
Thanks for reading CBS NEWS.
Create your free account or log in
for more features.