Boil Order In Effect, South Side Pumping Station Back Online After Thousands Of Homes Went Without Water
CHICAGO (CBS) -- An emergency boil water order is in effect for Chicago's Beverly, Morgan Park and Roseland areas after a pumping station went offline Thursday morning.
According to the city's Office of Emergency Management and Communication, it happened because of ComEd maintenance in the area. The order is, according to OEMC, is "until further notice" and includes the 19th and 34th Wards.
CBS 2's Marissa Parra reports from Beverly with what happened and why drinking water there may not be safe.
The 110-year-old water pumping station on the South Side went offline, leaving thousands of homes without water service Thursday morning.
Water Management Department spokeswoman Megan Vidis confirmed the Roseland Pumping Station went offline Thursday morning, but could not immediately provide further details on how many homes or businesses have been affected.
On the South Side of Chicago, residents are simmering over the city's boil order.
"It's a pain and a huge expense, rather than just using city water," said restaurant owner Greg Dix.
Commissioner Andrea Chang of the Department of Water Management said it happened as a result of a power outage.
"Which impacted drinking water pressure from 8:30 a.m. to 9:30 a.m.," Chang said who added that the station is back online.
The order affects as many as 20 schools and and businesses like Swanson's Deli.
"Once we found out, we've been washing everything with bottled water," said Dix of Swanson's Deli.
Not just dishes, but using the bottles to wash fruit and vegetables.
"We're rinsing some grapes for boxed lunches," Dix said. "And now we're using bottled water instead of using the faucet."
"Out of an abundance of caution, we're issuing a boil order in consultation with the Illinois EPA," Chang said. "The boil order affects people in the Beverly and Morgan Park areas while water is being tested."
She added "buildings located east of Sacramento Avenue and north of 119 Street and west of I-57 to southwest of Beverly Avenue" are under the boil order.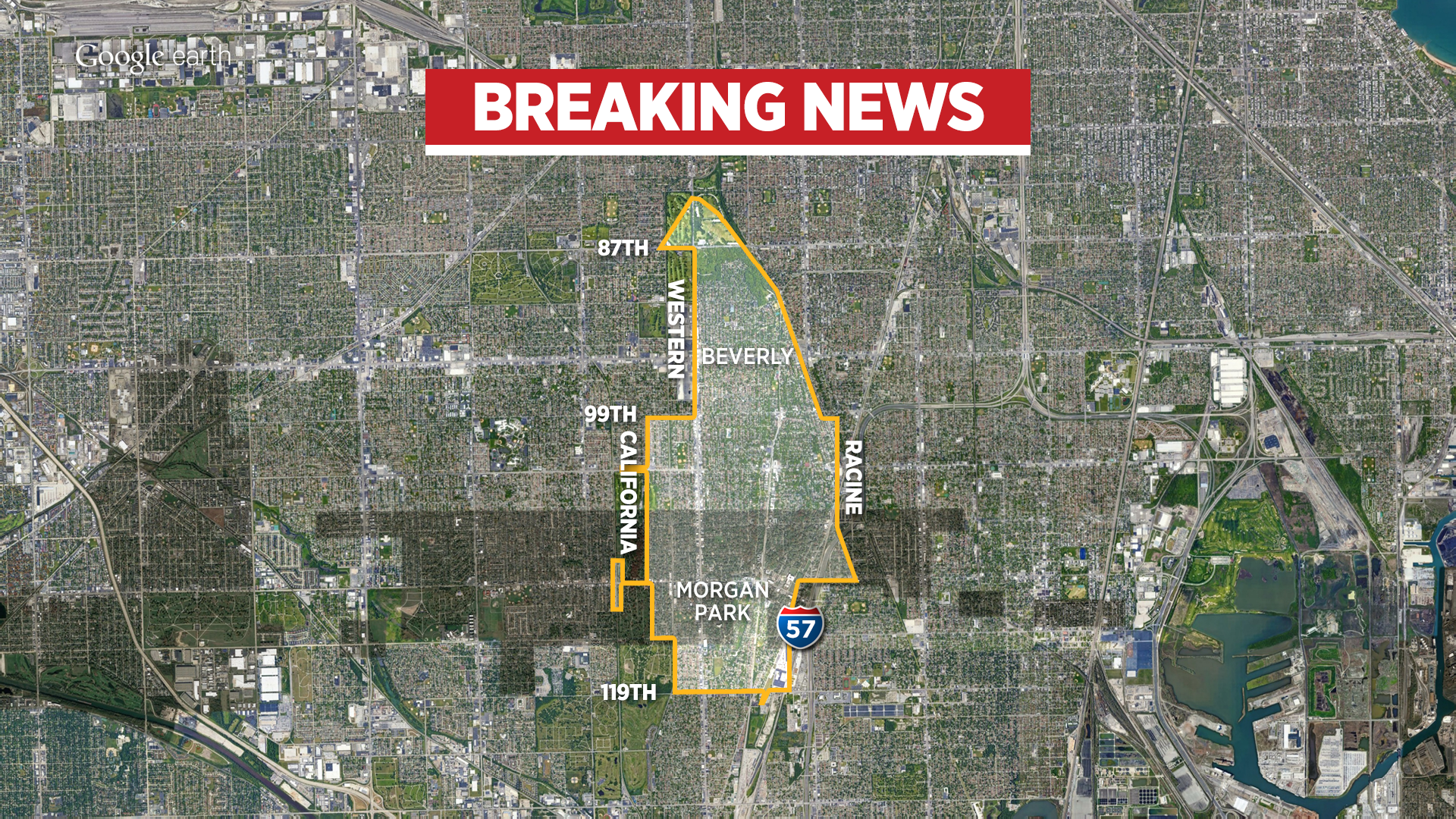 Anyone with questions regarding the areas covered by the water boil order is encouraged to call 312-744-8190.
The boil water precautions before consuming tap water include: Bring water to a full, rolling boil for at least five minutes, store boiled water at room temperature or refrigerate in a closed container until needed.
This includes water for drinking, making ice cubes, washing food, making baby formula, washing dishes, brushing teeth or any other activity involving the consumption of water.
Rich Negrin of ComEd said, on May 4, the utility company requested from the city to do maintenance in the area.
"None of the work was on the station itself. There was switching being done to allow for work outside the station, so this is routine maintenance," Negrin said. "It's not a power outage issue."
"We've been doing that all afternoon, boiling pots of water and cooling them down and ice and putting them right in the refrigerator," said Dix. "But we'll get ready for that tonight rather than the morning so that it's nice and cold."
The city said the problem started with a ComEd power outage. ComEd disagrees. An investigation is underway.
If you are in this area, make sure you boil your water for at least five minutes before you use it and this is until at least tomorrow afternoon.
CLICK HERE FOR MORE DETAILS ON THE BOIL WATER ORDER FROM OEMC
Ald. Matt O'Shea (19th) tweeted that "several thousand" homes in his ward were without water as a result of the incident.
Thanks for reading CBS NEWS.
Create your free account or log in
for more features.