Overnight Police Chase From East Chicago To South Side Ends In Gunfire
CHICAGO (CBS) -- A man was in custody Saturday afternoon, after an early morning police chase in East Chicago, Indiana, ended in gunfire in the Jeffery Manor neighborhood on Chicago's South Side.
The chase was caught on camera, as a freelance photojournalist followed police while they pursued an SUV.
Two East Chicago police cruisers chased the SUV in the dark of morning, sparks flying from the vehicle, as the suspect tried to make his getaway, but instead hit a dead end in the 9900 block of Van Vlissingen Road.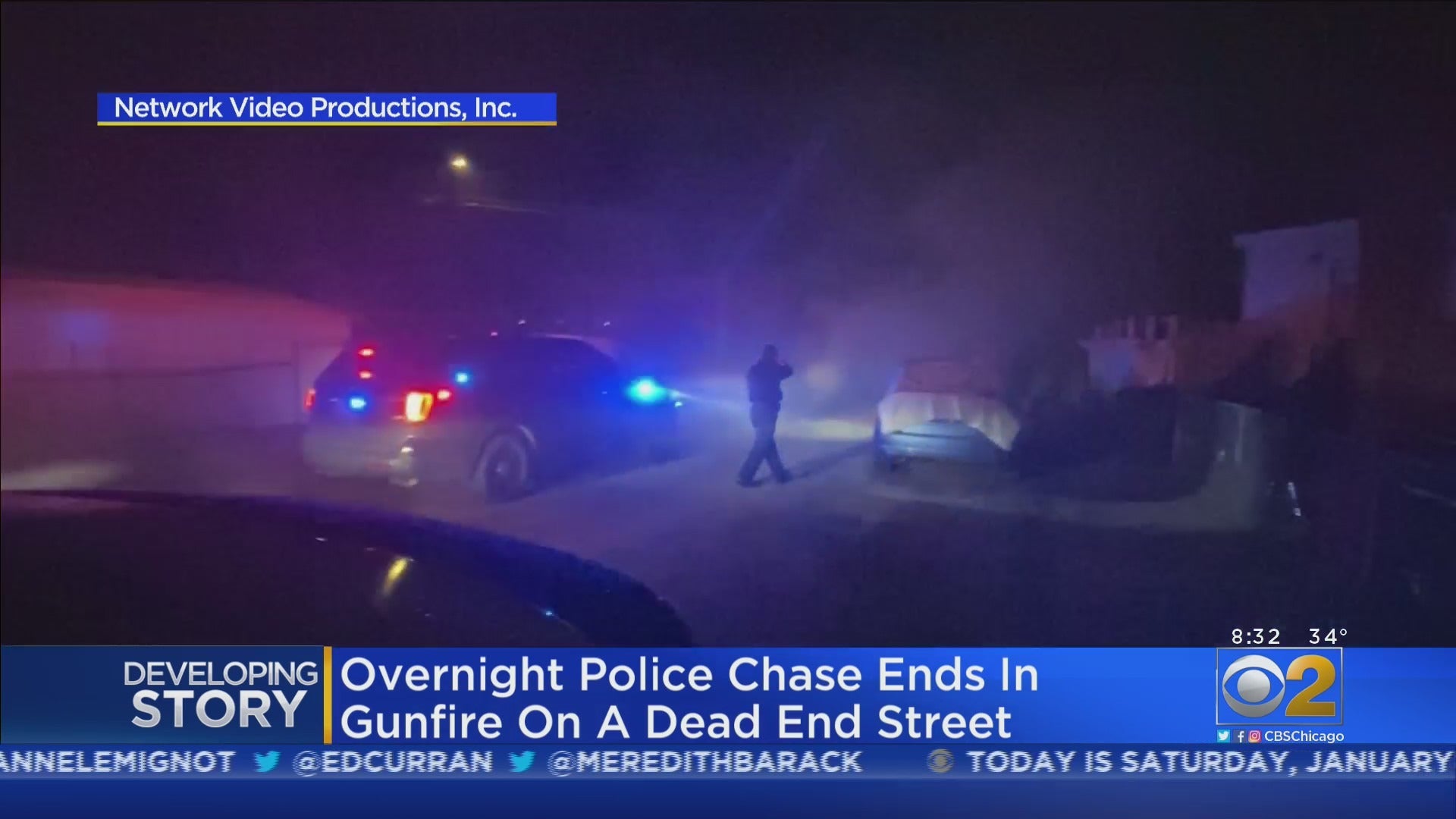 As the suspect got out of the SUV and ducked behind a car, at least seven shots rang out.
At one point, an officer could also be seen taking cover.
Police said the 28-year-old suspect eventually surrendering around 3 a.m., about two hours after the chase started.
Multiple officers posted were outside nearby homes during the standoff, with a SWAT vehicle also responding to the scene.
Chicago Police said none of their officers fired any shots after they responded to the scene.
Chicago Police and East Chicago Police are both investigating.
No injuries were reported.
We are still working to find out this suspect's name, and what he was wanted for.
Also From CBS Chicago:
Thanks for reading CBS NEWS.
Create your free account or log in
for more features.