Over $60,000 Raised For ISP Trooper In A Coma After Being Hit While Assisting In Crash On I-55 Near Joliet
CHICAGO (CBS) -- Over 1,000 people have donated to help an Illinois State Police trooper who is in coma after he was hit responding to an accident.
Illinois state trooper Brian Frank was on his way home to see his wife last week. He stopped to assist with an accident on I-55 near Route 30 in Joliet, when a black Cadillac with a 20-year-old behind the wheel slammed into the back of Brian's car.
He was taken to the hospital in a helicopter. Frank's wife Lauren said he had surgery for a brain injury. He's in a coma and more surgeries are expected.
A GoFundMe page has been set up to help his family while he recovers. Over $63,000 have been raised so far.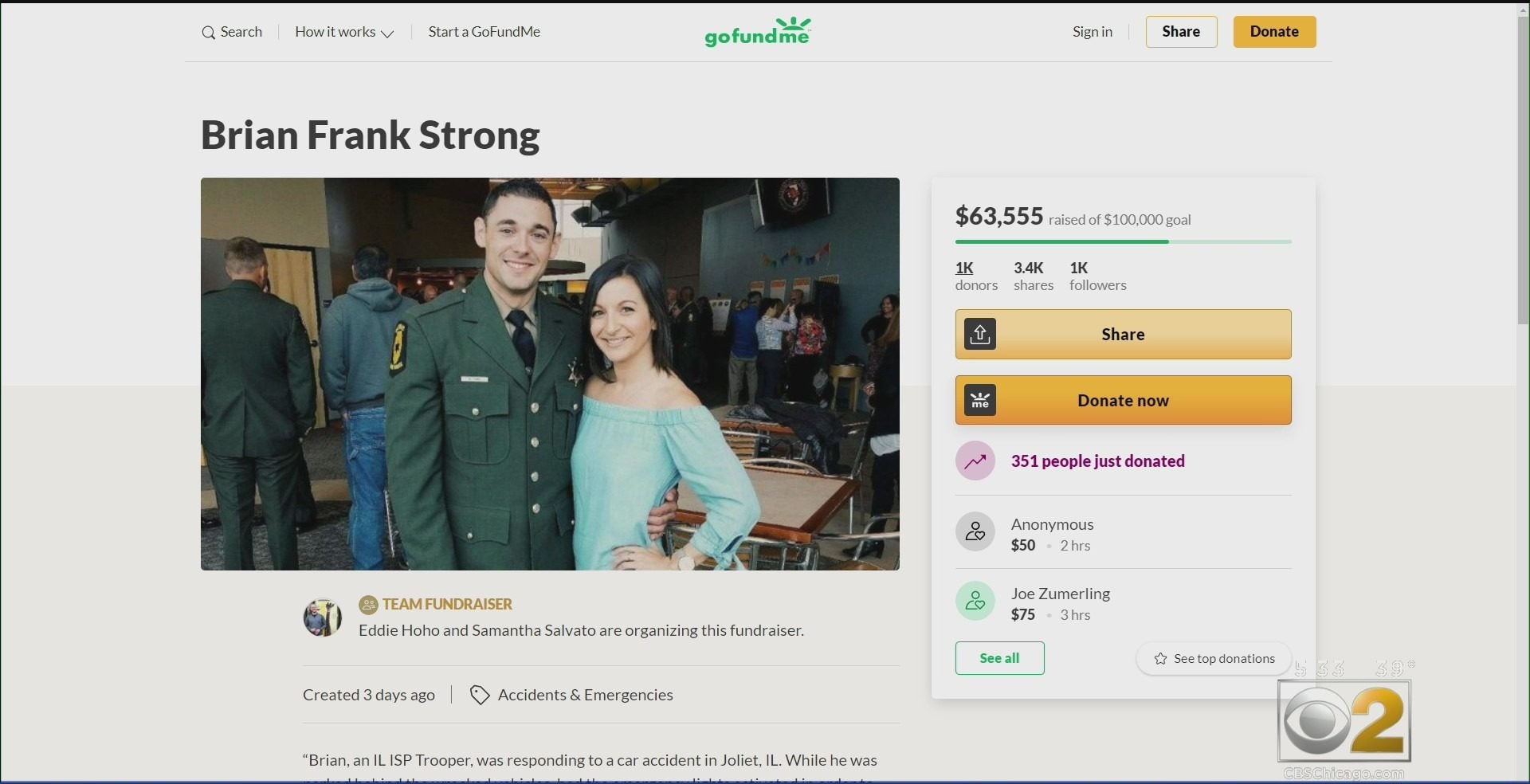 ISP said the driver who hit Brian failed to move over for an emergency vehicle.
So far this year, 10 ISP squad cars have been hit by drivers who have disobeyed the move over law.
Thanks for reading CBS NEWS.
Create your free account or log in
for more features.