3 Stabbed After Fight Breaks Out At Navy Pier, 13 Others Hospitalized After Firecracker Causes Stampede
CHICAGO (CBS) -- Three people were stabbed at Navy Pier around the time of the annual fireworks display Thursday night, and 13 others were hospitalized for injuries after being trampled a stampede when someone tossed a firecracker.
Original reports from Chicago Fire officials said the stampede took place inside Harry Caray's Tavern, but Navy Pier officials now say that is not the case. The actual location is still unclear.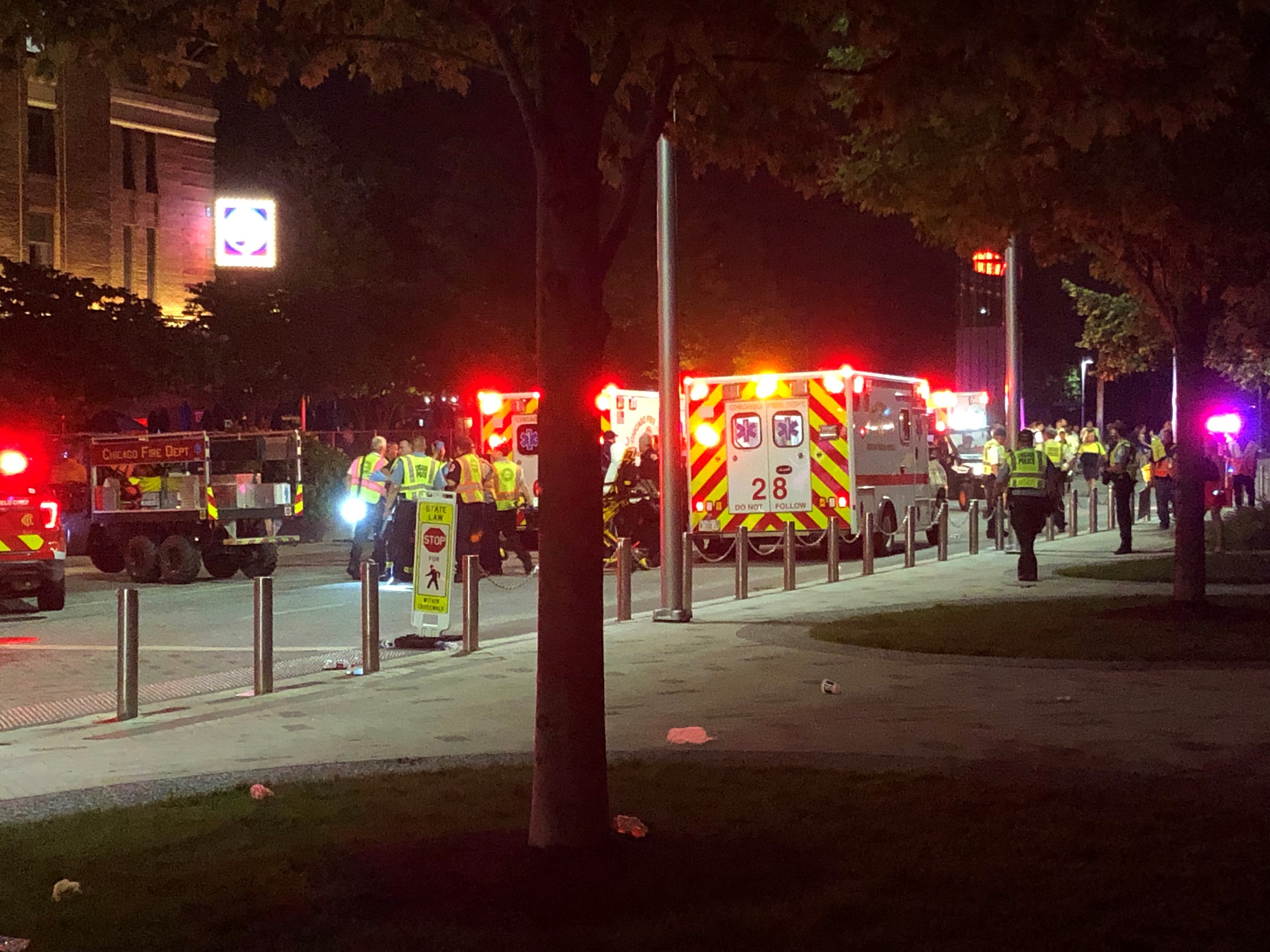 Police said the stabbing happened just after 10 p.m., when a fight broke out after gang signs were flashed.
Two boys who were involved in the fight, 14 and 15 years old, were stabbed. A 30-year-old man who was not involved also was stabbed in the face and arm.
Police said the two boys were not cooperating with investigators, and the man told detectives he could not remember any details of the attack and didn't see who stabbed him.
The two boys were taken to Lurie Children's Hospital, and the man was taken to Northwestern Memorial Hospital. Their injuries were not life-threatening.
Investigators are looking for two male offenders in the incident.
Police said security screenings at Navy Pier were effective, noting the stabbing happened outside the secure perimeter.
Around the same time as the stabbing, police said someone inside at Navy Pier threw a firecracker, causing the crowd to scatter. At least 13 people were injured in the stampede, including a 16-year-old boy who punctured his leg on an overturned table.
"You just saw a lot of chaos. It was random. A lot of people just running away, and children. And you know once one person runs, everybody runs. So it's kind of like a domino effect in that aspect," said witness Tre David. "I was getting pushed and shoved and kind of knocked out of the way, and there was people saying relax, but it's kind of hard to relax in that type of situation."
Another witness at Navy Pier recorded some of the chaos on cell phone video. Two police officers in riot gear and carrying assault rifles can be seen responding to the incident as dozens of patrons take cover under tables and others run out of the restaurant.
Some children were separated from their parents during the stampede, but police said they have been reunited with their families.
Thanks for reading CBS NEWS.
Create your free account or log in
for more features.