In Letter, Mayor Lightfoot Urges President Trump Not To Send Federal Agents To Chicago, Saying It 'Would Spell Disaster'
CHICAGO (CBS/AP) -- Claiming sending secret militarized federal agents to Chicago "would spell disaster," Mayor Lori Lightfoot on Monday sent President Donald Trump a letter instead urging him to support new laws to help get illegal guns off the streets.
CBS News has learned the Trump Administration will be sending 175 federal agents to Chicago this week to assist police in curbing violent crime. The agents will come from Chicago, Detroit, St. Paul, Nashville, and likely Atlanta.
The agents will focus on illegal gun sales, gun violence, and outstanding warrants, according to one of the sources.
Trump repeatedly has criticized Chicago's handling of gun violence during his term, and last week he vowed to bring down crime in cities like Chicago "even if we have to go in and take over."
Sources provided CBS 2 Political Investigator Dana Kozlov with a copy of a letter Lightfoot sent to the president on Monday. The mayor said deploying militarized federal agents in Chicago would only make the city's problems with violent crime worse.
"What we do not need, and what will certainly make our community less safe is secret, federal agents deployed to Chicago. Any other form of militarized assistance within our borders that would not be within our control or within the direct command of the Chicago Police Department would spell disaster," Lightfoot wrote. "As any law enforcement official will tell you, what is needed more than anything in an operation to protect lives is a clear mission, a detailed operations plan, and a chain of command. Secret, federal agents who do not know Chicago, are unfamiliar with the unique circumstances of our neighborhoods and who would operate outside the established infrastructure of local law enforcement would not be effective, regardless of the number, and worse will foment a massive wave of opposition."
[scribd id=469833677 key=key-7cu7REGEvZ0DPrdhz2V0 mode=scroll]
Earlier in the day, Lightfoot told reporters she had "great concerns" about the possibility of Trump deploying federal agents in Chicago, "particularly given the track record in the city of Portland."
"We don't need federal agents, without any insignia, taking people off the street and holding them, I think, unlawfully. That's not what we need," she added.
Mayor Lightfoot said she spoke with Portland Mayor Ted Wheeler about the outrage caused by the federal presence there.
Meanwhile, in the wake of the news, protesters gathered at Federal Plaza and marched to Trump Tower early Monday evening. the protesters also raised the issue of Portland.
Oregon Attorney General Ellen Rosenblum late Friday sued Homeland Security and the Marshals Service in federal court. The complaint says that unidentified federal agents have grabbed people off Portland's streets "without warning or explanation, without a warrant, and without providing any way to determine who is directing this action."
Rosenblum said she was seeking a temporary restraining order to "immediately stop federal authorities from unlawfully detaining Oregonians."
"The current escalation of fear and violence in downtown Portland is being driven by federal law enforcement tactics that are entirely unnecessary," Rosenblum said in a statement.
The administration has enlisted federal agents, including the U.S. Marshals Special Operations Group and an elite U.S. Customs and Border Protection team based on the U.S.-Mexico border, to protect federal property.
But Oregon Public Broadcasting reported this week that some agents had been driving around in unmarked vans and snatching protesters from streets not near federal property, without identifying themselves.
Lightfoot said deploying federal agents to Chicago in similar fashion to the tactics the Trump administration has used in Portland won't make Chicagoans safer.
"Quite the opposite. The deployment of secret, federal agents in Portland has undermined residents' confidence in all levels of government and fomented more unrest. Such a deployment of secret, federal agents who arrest, and detain residents without any cause and then deprive those residents of due process is clearly unconstitutional. It is a bad idea and I urge you not to do it," she wrote in her letter to Trump.
Federal law enforcement sources told the CBS 2 Investigators unmarked agents are not uncommon, but they traditionally serve "an intelligence gathering role."
The plan to deploy 175 agents to Chicago comes as the city continues to struggle with increased numbers of shootings and murders this year. Over the past weekend, at least 70 people were shot in Chicago, 11 of them fatally.
Lightfoot told reporters Monday morning, if the president truly wants to help with violent crime, there are a number of better things the White House could do to, such as increasing funding for the Bureau of Alcohol, Tobacco, Firearms and Explosives in Chicago, and hiring additional federal prosecutors to focus on gun crime cases.
"Every year, our police department takes more illegal crime guns than NYPD and LAPD combined, and that's because they are flowing over the border from Indiana. They're coming up from southern states like Mississippi, and we have gun dealers just at the border of our city that are selling illegal guns," she said. "He could fully fund additional prosecutors to focus on gun violence cases. He could empower the ATF to actually do what they're supposed to do, which is go after illegal gun sales, go after federally licensed gun dealers that aren't doing their jobs, are selling to people that they know are straw purchasers that have no intent whatsoever to possess those guns, and turn them over in a parking lot to the real person who's going to take those guns. These are some easy, simple things that the president could do."
Lightfoot said Trump also could help make sure Congress closes the so-called "gun show loophole," passes universal background checks for firearm purchases, and makes sure people who are federal government's "No Fly List" are banned from purchasing guns.
"These are simple things that could happen if the president is serious about helping us with the violence, and the thing that he can do is to stop the flow of illegal guns in our city," she said.
The mayor reiterated that advice in her letter to the president.
She also suggested the Trump administration help support more investment in community-based violence intervention programs; such as street outreach and violence interrupters. She also called for the White House to support extending expanded unemployment benefits, to provide more funding for affordable housing, to stop attempts to roll back the Affordable Care Act, and to "stop doing more injury and harm to our immigrant and refugee communities."
"By investing in neighborhoods and addressing the root causes of gun violence, we can continue to make meaningful gains in public safety in communities throughout the city," she wrote. "This means focusing on the systemic issues—racial inequities, poverty, community divestment—that drive gun violence in Chicago."
She also said cities across the U.S. need more federal funding to help cover lost revenue from the COVID-19 pandemic, to help their struggling economies, and to shore up essential services like mental health programs.
"You have previously expressed your support for this funding to communities across the country, and I ask that you keep your original word," she wrote.
Mayor Lightfoot joined a group of elected officials who on Sunday condemned Chicago Fraternal Order of Police President John Catanzara Jr.'s letter to President Trump asking for help from the federal government to fight "chaos" in Chicago.
In the letter, Catanzara wrote: "I am certain you are aware of the chaos currently affecting our city on a regular basis now. I am writing to formally ask you for help from the federal government. Mayor Lightfoot has proved to be a complete failure who is either unwilling or unable to maintain law and order here."
Catanzara wrote that he would be willing to sit down anytime with President Trump and "discuss ideas about how we can bring civility back to the streets of Chicago."
For his part on Monday, police Supt. David Brown said, "I don't do politics."
But after briefly hesitating, Brown said that he would accept "any help he can get" to address the criminal networks in Chicago.
When asked about the potential of sending federal agents to Chicago, a Department of Homeland Security representative told CNN, "DHS does not comment on any allegedly leaked operations."
(© Copyright 2020 CBS Broadcasting Inc. All Rights Reserved. CBS News and The Associated Press contributed to this report.)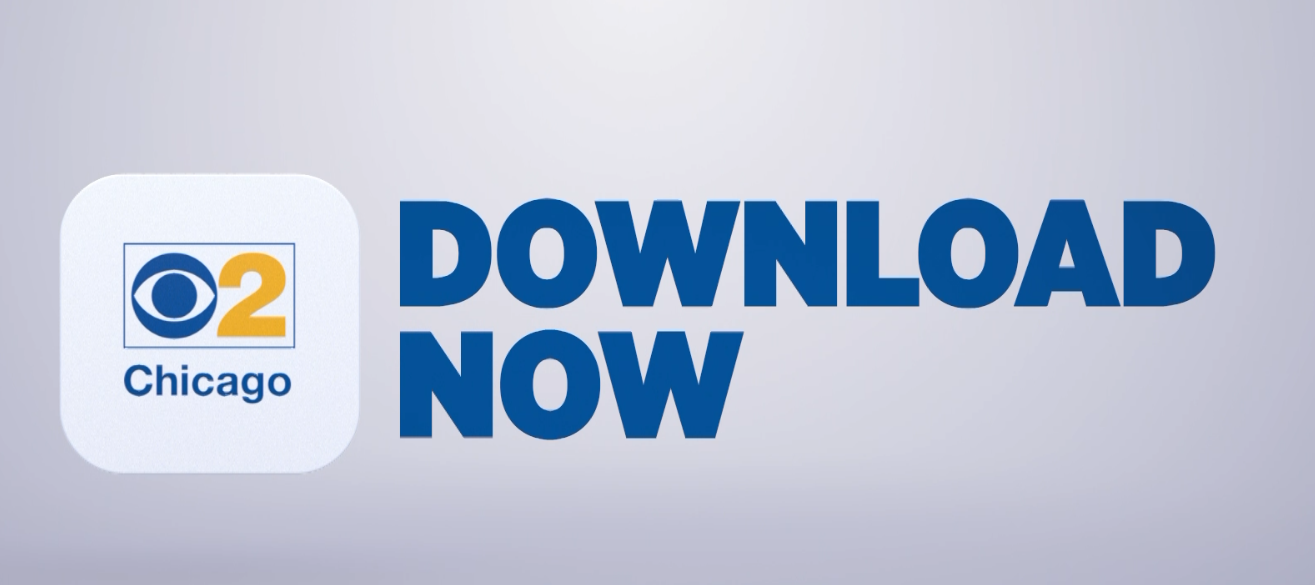 Thanks for reading CBS NEWS.
Create your free account or log in
for more features.