Man Surrenders, Releases Hostage After Robbing Heritage Credit Union In Rockford
ROCKFORD (CBS) -- An armed suspect surrendered to police and released his one female hostage late Friday after robbing the Heritage Credit Union in Rockford on Friday afternoon.
The hostage came out of the bank shortly before 9 p.m.--nearly seven hours after the ordeal began. The suspect, who had existing outstanding warrants, was taken into custody and charges will be determined later.
The woman worked at the bank and police do not believe the two knew each other. She has been taken to the hospital for treatment. It was not clear if she had been injured.
Those in the community about 80 miles northwest of Chicago knew the police response was something serious.
"I saw cops with guns," said one witness. "They didn't have little guns; they had big guns and they were hunched down behind their squad cars."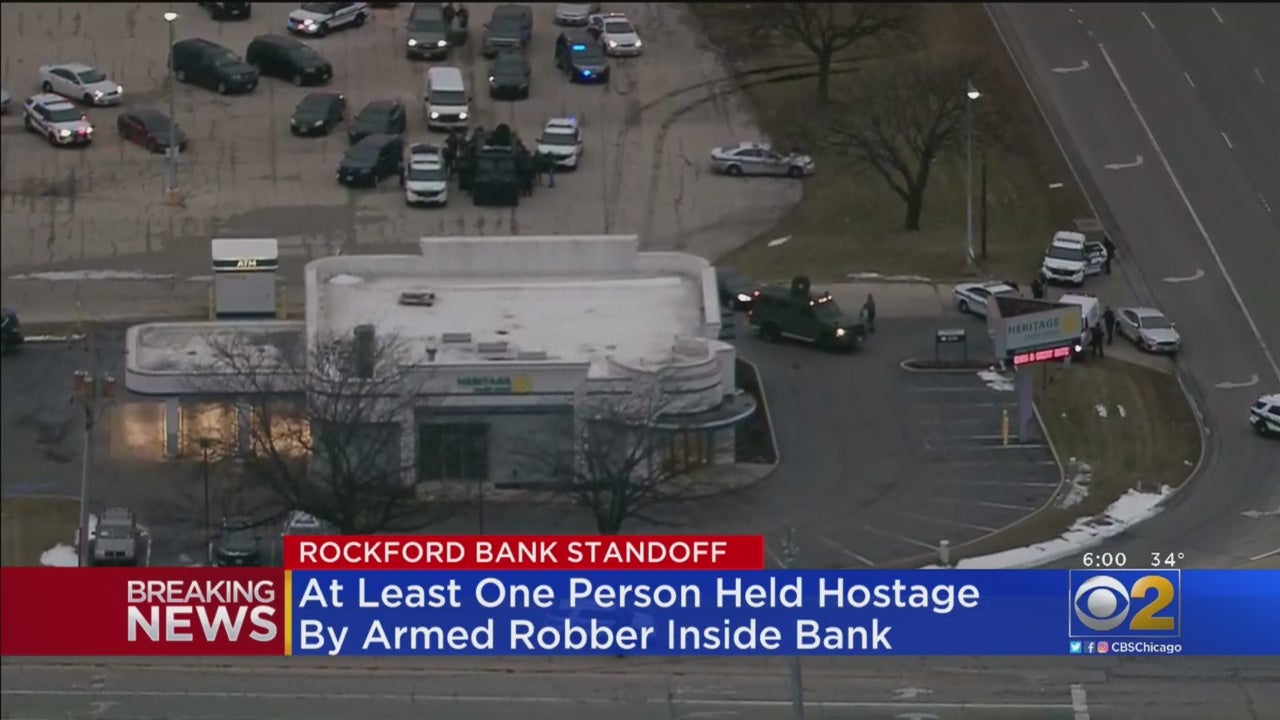 Police were telling residents to say away from the bank, on the corner of State Street and Mulford Road. The standoff began around 2:30 p.m. and continued as of 8:30 p.m.
Police are not aware of any injuries and are working to negotiate with the suspect. Some employees were able to escape and are talking with investigators. It was not known how many people were originally inside the bank.
"Hopefully we will resolve this peacfully and soon," said Rockford police chief Dan O'Shea.
In a statement the FBI's Chicago office said it was assisting Rockford police "with this ongoing incident."
Developing story ..
Thanks for reading CBS NEWS.
Create your free account or log in
for more features.