LIVE UPDATES: Extradition Delayed For Kyle Rittenhouse In Kenosha Shooting; Wisconsin DOJ Names 2 Other Officers Involved In Jacob Blake Shooting
CHICAGO (CBS)-- The Wisconsin Department Of Justice released the names of two other Kenosha police officers who were involved in the shooting of Jacob Blake.
Wisconsin State Attorney General Josh Kaul on Wednesday identified the Kenosha officer who shot Jacob Blake as Rusten Sheskey. The report released Friday states "no other officer fired their weapon." The two other officers involved have been officers identified as Vincent Arenas and Brittany Meronek. All three officers have been placed on administrative leave.
2:58 p.m.
Blake, who had been handcuffed to his hospital bed after the shooting, because he had been wanted on outstanding arrest warrant, has had the cuffs removed, and two sheriff's deputies posted outside his room have left, after Blake's attorney posted bail.
Defense attorney Patrick Cafferty said the warrant has been dismissed after posting bail. In July, Blake had been charged with trespassing, domestic abuse, sexual abuse, and disorderly conduct. Cafferty said the merits of those charges will be determined in court later down the road. Blake will be entering plea of not guilty, but his arraignment date has not been set yet.
No charges are pending against Blake for the incident on Sunday.
2:00 p.m.
The curfew in Kenosha, which starts at 7:00, is in effect through Sunday.
1:55 p.m.
Mayor Antaramian said he does not plan to ask for the resignation of Sheriff Beth and Chief Miskinis. "I think when you look at what has occurred over the last week, and all the activities are going on, everyone is doing the best they can with the situation they have."
1:50 p.m.
When asked about video circulating that shows law enforcement handing out bottles of water and supposedly thanking the people with guns roaming the street, Beth said he hasn't seen much of anything in the past few days.
"I've watched no social media. I've watched no news broadcasts. I've not read any papers since last week," Beth said, adding that he did see water being given out from an armored vehicle.
"It's an armored car that says "sheriff" on it. It wasn't one of our meerkats right. Now we have 19 armored vehicles here they're all being utilized. It wasn't one of ours. I'm not a techie person, not on Facebook. One of the people that was videotaping said it seems like they were out in Portland too and they commented on how friendly. The law enforcement was here in Wisconsin. The fact that one of our people who are here threw a bottle of water because someone walking down the street. I understand that part of his comments that he made it, it doesn't matter law enforcement's perspective on what happened. This group of people that are carrying weapons here, if they're in their house. And again, I support the Second Amendment if they're in there protecting their property. I have no issue with that.
"Are we asking for them to come in? No I'm not. One of the things is you could clearly see the situation escalated Tuesday night because a 17-year-old boy carrying what appears to be an assault rifle, has no idea how to handle a situation like this, I don't care if he had the right intentions or not. Two people are currently dead in one almost had his arm blown off. So, the comments that that whoever was in that armored vehicle said, it does not reflect reflect what we here in Kenosha are asking for."
1:49 p.m.
When asked if he had seen the video of Jacob Blake being shot by law enforcement last weekend, Sheriff David Beth said he had not and said he has not watched news or any other videos on social media related to the unrest over the last week. He added that he had no information on whether Rittenhouse's mother was the person who drove him to Kenosha.
1:38 p.m.
Chief Miskinis said he did not have information on how Rittenhouse got his weapon: "Don't have any details as to how he obtained the gun. I know we're following up on a number of things and if there are other violations."
He commented on reports of law enforcement giving water bottles to "militia" or armed citizens who were roaming the streets, including murder suspect Kyle Rittenhouse. "I believe everybody out there in law enforcement has been friendly to both sides. And I can tell you that, as there is no reason to disbelieve what I just said ,about not knowing this person was a suspect that that had any role in it."
1:34 p.m.
Over 1,000 National Guard troops from Alabama, Arizona and Michigan are now in the Kenosha area, according to Major General Paul Knapp. He said the troops are working in a supportive role.
"We don't self deploy. We don't decide on our own where we go or what we do while we're out there supporting the local community. So we work in conjunction with the local authorities and everyday were on a day to day basis planning where they would best be utilized. We were doing things like point security, securing facilities. We are in a reactionary rule, one of the things that we're prepared to do is to assist firefighters, if they were to get into a situation where they needed to fight a fire, and the scene wasn't safe for any number of reasons," Knapp said.
1:33 p.m.
When asked about why murder suspect Kyle Rittenhouse was allowed to walk away from the protest after the shooting, Chief Miskinis said Rittenhouse with his hands up wasn't out of the ordinary.
"You need to understand what's happening in the greater scheme of things. There are a lot of people in the area. A lot of people with weapons, and unfortunately, a lot of gunfighter. So what the officers were walking into or driving into this case was a shots fired complaint, not a shooting, not a person down conflict. We have had many of those over the course of this unfortunate event. So they're responding to that they see somebody walking towards them with his hands up. That too isn't out of the ordinary given all the events have been going on.
"We have armed individuals out protesting or counter protesting or simply walking around exercising their right will put their hands up, so that's not it might have been an abnormal. Two weeks ago. It's no longer abnormal. So there was nothing that suggests that this person was involved in any criminal behavior.
"I heard that the officers are telling him to go the word clearly they're not seeing him as a suspect, or a threat of any kind, he's allowed to leave where he goes to ask the insurance consultant, because we have no idea that he's involved. The officers become focused on what they see down the road without judgment and judgment, not stopping. I would say not given the circumstances and again as I said two weeks ago, my answer might have been different, but right now the totality of circumstances nothing suggested this person or anybody else who was armed around them, was the person. They're (law enforcement) very unlikely to have heard any comments from the crowd."
Chief Dan Miskinis on reports that Jacob Blake is being shackled to his hospital bed after being shot by police earlier in the week "I can tell you that he is and has been under the guard of an outside agency."
When asked about the incident, Miskinis said he didn't have additional information on the shooting of Jacob Blake.
"I don't have the details of that event, no matter how many times you ask the question. The details are in the hands of the DCI (Division of Criminal Investigation.)
1:27 p.m.
Kenosha County Executive Jim Kreuser thanked the community for following the curfew on Thursday. "We are grateful to be here on a second straight night of relative calm and Kenosha County. And we're grateful and thankful that the protesting last night was done peacefully to everyone who's been abiding by the nightly curfew. Thank you. I support everybody's right to protest peacefully. But I think we found that people going home after dark has played a significant role tamping down the violence and the destruction the last couple of nights."
Kreuser added "I've also stated in the last couple of days that we're committed to working with the city. And on a new path forward to bring our community back together and to seek a change that is needed."
1:25 p.m.
Mayor Antaramian: "The last number of nights you've seen very peaceful protests, and that's what it's about. That's how you make change. And so we encourage the peaceful protesting that has occurred."
1:20 p.m.
Kenosha Mayor John Antaramian on the process of healing in the community: "We haven't done a good enough job, in my opinion, especially with our youth and bringing them along and making sure they have an opportunity. It shouldn't be the situation we're in today, but we have to learn. And we have to change."
1:15 p.m.
Kenosha, Wisconsin officials address the media with the latest information regarding the shooting of Jacob Blake and Kyle Rittenhouse, the 17-year-old accused of killing two people during unrest on Tuesday.
11:05 a.m.
Kenosha County authorities confirmed Jacob Blake has been handcuffed to his hospital bed while he recovers from the shooting, noting at the time of the shooting Blake was wanted on an arrest warrant for trespassing, domestic abuse, sexual abuse, and disorderly conduct.
"Jacob Blake has felony warrants for his arrest from crimes he committed prior to the shooting incident. Anyone with this classification level that we are guarding in the hospital would be treated in this manner," Kenosha County Sheriff's Department spokesman Sgt. David Wright said.
9 a.m.
Kyle Rittenhouse, the 17-year-old suspected of shooting and killing two people and wounding a third in Kenosha late Tuesday, did not appear in court virtually at an extradition hearing in Lake County, Illinois. His attorneys waived his appearance in court, and requested an additional 30 days, which was granted. He is scheduled to be back in court on Sept. 25 at 9 a.m., meaning he won't be taken back to Wisconsin for at least a few more weeks.
A criminal complaint was been issued against Rittenhouse. He was charged with one count of first-degree intentional homicide, which carries a life sentence, one count of first-degree reckless homicide, which carries a prison sentence of up to 60 years, and one count of attempted first-degree intentional homicide.
6 a.m.
Friday morning, the DOJ released a statement detailing the shooting of Jacob Blake on Sunday, and identified the two other Kenosha officers involved as Vincent Arenas and Brittany Meronek. Officials said the officers involved have been placed on administrative leave.
The report said officers were dispatched to a residence after a woman reported her boyfriend was present and was not supposed to be on the premises. The DOJ said during the incident, officers tried to arrest Blake and Sheskey first deployed a taser.
"Kenosha Police Officer Vincent Arenas also deployed his taser, however that taser was also not successful in stopping Mr. Blake," The Wisconsin DOJ said in a written statement.
Officials said Blake walked around the vehicle, opened a side door when Sheskey shot Blake while holding onto his shirt.
"Also present was Kenosha Police Officer Brittany Meronek who joined Kenosha Police Department in January of this year."
The DOJ said Arenas has served with department since February 2019.
"All involved law enforcement are fully cooperating with DCI during this investigation," the report stated. "The involved officers have been placed on administrative leave."
This is a developing story.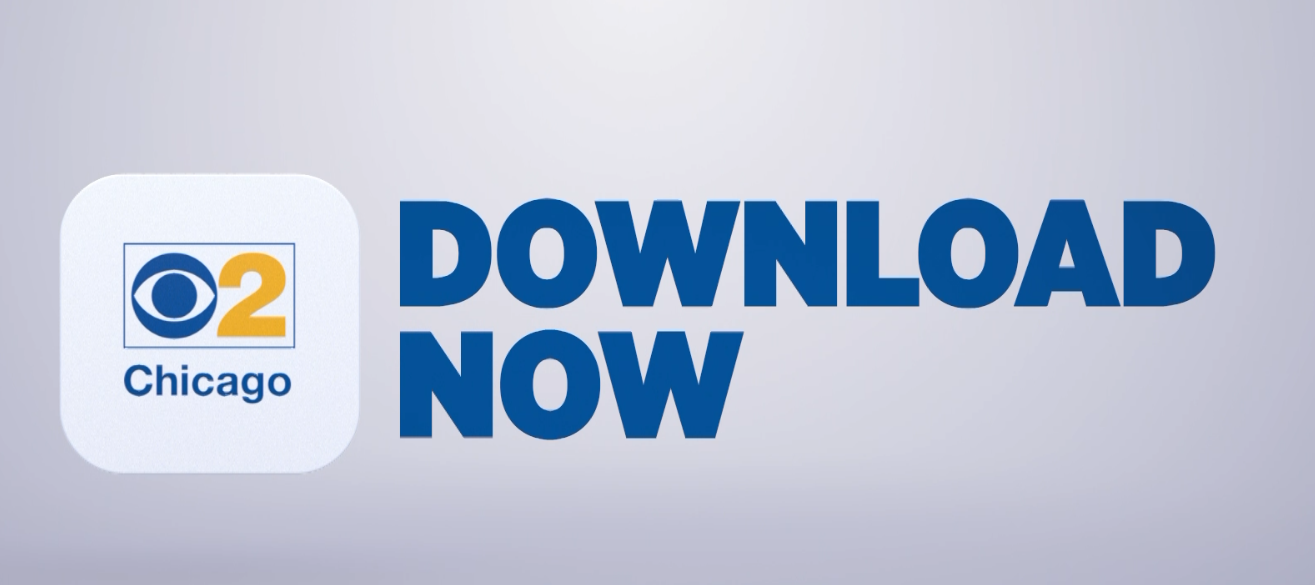 Thanks for reading CBS NEWS.
Create your free account or log in
for more features.