LIVE UPDATES: Teen Charged With Killing 2 People During Kenosha Violence
KENOSHA, Wis. (CBS)-- Confrontations between protesters and police continued in Kenosha Tuesday night, two days after police shot Jacob Blake, 29 in the back, seriously wounding him.
Wednesday morning, police reported a fatal shooting that took place Tuesday night amid the unrest. Kyle Rittenhouse, 17, has been charged in the shooting.
Protests continued Wednesday night, but reportedly with fewer people in attendance.
10:19 p.m.
CBS 2's Charlie De Mar reports a couple hundred or so protesters are marching through the streets of Kenosha. The protest has been peaceful, with people saying Blake's name and calling for justice.
10:03 p.m.
Speaking at the virtual Republican National Convention, Vice President Pence condemns the protests and riots in response to police violence: "The violence must stop, whether in Minneapolis, Portland, or Kenosha."
He makes no mention specifically of Jacob Blake.
10 p.m.
Three Major League Baseball games were postponed Wednesday as players reacted to the Jacob Blake shooting. The Cubs' game against the Detroit Tigers went ahead, but Jason Heyward talked with Manager David Ross and decided not to play.
Heyward said other Cubs players didn't want to play either in support of him and Black Lives Matter, but he encouraged them to continue the game.
Meanwhile, all three NBA playoff games were postponed, along with the entire WNBA slate and most of the MLS schedule in protest of the shooting of Jacob Blake in Kenosha and police violence.
It started with the Milwaukee Bucks boycotting their game and all the three NBA playoff games then being postponed.
Only the NHL played all games as scheduled.
The Chicago Sky did not have a game scheduled for Wednesday – they are set to take on the Indiana Fever on Thursday. But Sky Coach James Wade had some strong words.
"It's kind of hard to think about basketball with all this stuff going on, and if Jacob Blake was a dog, and police were to shoot him seven times in the same spot, it would have more people up in arms," Wade said. "So what does that tell you about my value?"
The Bucks on Wednesday read a statement as a team calling for more action from leaders and law enforcement.
Meanwhile, at an NBA players' meeting in Orlando, the Los Angeles Lakers and Clippers reportedly voted to boycott the rest of the season, although it looks like other teams want to continue playing.
9:43 p.m.
CBS 58 Milwaukee reporter Brendan Cullerton reports the Wisconsin National Guard appears to be loading up and packing up from their staging area in Kenosha. Gov. Tony doubled the number of troops in the city to 500 Wednesday night.
9:18 p.m.
About 100 protesters were reported on Twitter to be in the park outside the Kenosha County Courthouse on Wednesday night, fewer than on Tuesday night. Curfew went into effect at 7 p.m.
7:30 p.m.
A group gathered in Union Park on Chicago's Near West Side for a candlelit vigil on Jacob Blake's behalf.
6:51 p.m.
Democratic presidential candidate Joe Biden said earlier Wednesday that he talked to members of Jacob Blake's family.
"I spoke to Jacob's mom and dad, sister and other members of the family, just a little bit earlier," Biden said in a video he posted to Twitter. "And I told them: Justice must and will be done. You know, our hearts are with his family, especially his children. It's horrible what they saw, watching their father get shot."
6:51 p.m.
Wisconsin State Attorney General Josh Kaul recounted the events of Sunday evening at a news conference. He said Kenosha police were called to a residence in the 2800 block of 40th Street after a caller reported her boyfriend was present and was not supposed to be on the premises.
During the incident, officers tried to arrest Jacob Blake, Kaul said. Law enforcement tried to use a Taser, but it was not successful, Kaul said.
Blake walked around the vehicle, opened a side door, and leaned forward, Kaul said. Kenosha police Officer Rusten Sheskey fired seven times at Blake while holding onto his shirt, striking Blake in the back, Kaul said. Kaul said no other officers fired their weapons.
During an investigation, Blake admitted he had a knife in his possession, and a knife was recovered from the driver's side floorboard of his vehicle, Kaul said. No additional weapons were found.
Kaul also addressed the unrest in Kenosha in recent days, which has involved looting, arson, and clashes with police. Kaul said many of the people involved in the violent unrest were not from Kenosha or even from Wisconsin.
Also speaking at the news conference was Kenosha County District Attorney Michael Graveley, wo said the District Attorney's office's task now is to determine whether an officer might be charged, and he said that would happen only if there is a case that can be proved beyond a reasonable doubt.
Anthony Davis, President of the NAACP Kenosha Branch, emphasized a need to come together.
"We want everyone to understand, we have to find a way to deescalate what has been happening around here in our city," Davis said.
James Hall, president of the Urban League of Racine and Kenosha, said people also need time to heal and be emotional – emphasizing that property can be replaced, but lives cannot.
"If you lived your life with trauma every day, how would you react? How would you feel? What would you do? The time is now to let the community heal. Let them be emotional. Let them express themselves," he said.
4:25 p.m.
After the Milwaukee Bucks boycotted Game 5 of their NBA Playoffs series against the Orlando Magic, in protest of the shooting of Jacob Blake, the NBA and NBPA announced all three playoff games -- Bucks vs. Magic, Houston Rockets vs. Oklahoma City Thunder, and Los Angeles Lakers vs. Portland Trail Blazers -- have been postponed.
3:04 p.m.
Kenosha Mayor John Antaramian said the violence and looting that have happened over the past few days after Blake's death "absolutely unacceptable."
"It has been a difficult time in the city of Kenosha; a devastating time for the community. There have been deaths that are sad. There are situations where we have an officer shooting that is being investigated," he said.
The mayor said he's confident Kenosha will recover in the long run, and vowed to work together with the entire community to resolve racial issues in the community.
"There are a lot of very good people in this community, and what is happening to them is wrong. People have differences of opinion, we have different concepts of how things should be done. Those are all fine, but violence in the community is not acceptable," he said. "We will make this a better place to live, but it will take time, it will take healing, it will require us to reach out to all parties in the community, and actually have honest dialogue."
Kenosha County Sheriff David Beth said deputies took a "more assertive" approach to enforcing the curfew in Kenosha on Tuesday night, repeatedly warning people they would be arrested if they didn't disperse after 8 p.m.
In one instance, Beth said officers gave the crowd 10-15 minutes to disperse before using tear gas.
"It's not something we wanted to do, but with the damage and everything that went on Monday night, it was something we had to do. We had to disperse the crowd, and get them moving out. The longer we let them go, the longer we let them build, the more dangerous the situation became," he said.
Beth said a curfew will go into effect again Wednesday night starting at 7 p.m., so police can begin dispersing crowds in daylight, and better see what is going on when the curfew begins.
The sheriff also said, while some armed groups have requested he deputize them to help protect property, "There is no way that I would deputize people."
"Oh, hell no," he said. "What a scary, scary thought that would be in my world."
Beth said it's even possible the gunman who shot and killed two people and wounded one other was part of one of an armed group that had asked his office to deputize them.
The sheriff said, if he were to deputize armed civilians, it would create an unacceptable liability, because he'd be responsible for their actions.
"It would have been one deputy sheriff who killed two people," he said. "The liability that goes with that would have been immense."
Kenosha Police Chief Daniel Miskinis said it's still unclear exactly what led up to the shooting.
He said it appeared there was some kind of confrontation involving people who were out on the streets after curfew, and the 17-year-old started shooting.
"This is not a police action. This is not the action, I believe, of those who set out to do protests. It is the persons who are involved after the legal time, involved in illegal activity, that brought violence to this community," he said.
1:45 p.m.
Wisconsin Gov. Tony Evers has authorized 500 more National Guard members to assist local law enforcement during continued civil unrest in Kenosha. Earlier this week, he deployed 250 members for support in Kenosha County.
Kenosha County Sheriff David Beth said a curfew will be in effect between 7 p.m. Wednesday and 7 a.m. Thursday east of Interstate 94 in Kenosha. Mayor John Antaramian said it's possible curfews will be in place through the weekend.
Beth said Wednesday night's curfew is starting an hour earlier than the past couple days, so enforcement will start when there's still daylight to make it easier for officers to clear the streets.
12:44 p.m.
17-year-old Kyle Rittenhouse was taken into custody in Lake County, Illinois, in connection with the shooting in Kenosha, Wisconsin, that left two people dead and another wounded. He was arrested Thursday in Antioch on a warrant from Kenosha, charged with being a fugitive from justice, and is being held in the Lake County Juvenile Detention Center near Vernon Hills.
According to the Associated Press, Antioch Police Cmdr. Norman Johnson said the suspect was arrested on suspicion of first-degree intentional homicide.
An extradition hearing has been scheduled for Friday.
5:55 a.m.
CBS 2's Mugo Odigwe is reporting live in Kenosha. She said fences are now blocking off the Kenosha County Courthouse.
4:20 a.m.
Police reported two people died and another was injured in shooting around 11:45 p.m. Tuesday. Kenosha Police, along with assisting agencies, responded to the area of 63rd Street and Sheridan Road for reports of shots being fired and multiple gunshot victims.
The third victim was taken to a hospital with serious, but non-life threatening injuries.
Video shows a man shooting into a crowd near the protests.
This is a developing story.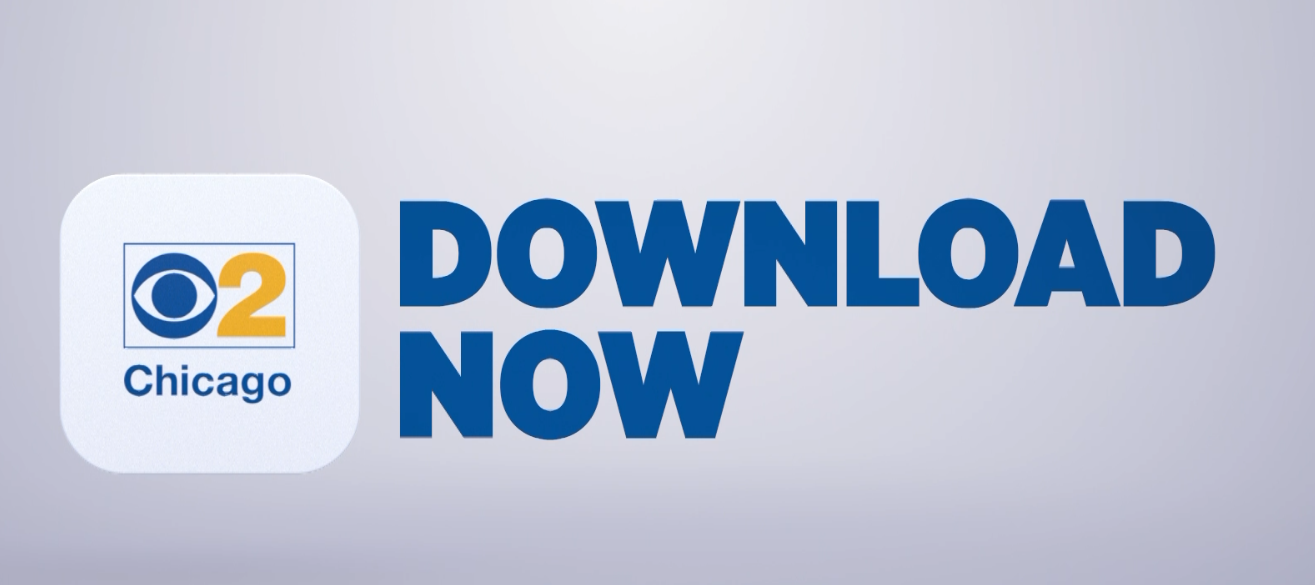 Thanks for reading CBS NEWS.
Create your free account or log in
for more features.