Winter Storm Topples Some Chicago Light Poles
CHICAGO (CBS)—Sunday night's snow storms that tore through Chicago had no mercy on some light poles, found toppled over on Monday.
Some Chicagoans think it was more than just a weather-related issue.
One of the light poles found on its side today was at North and Clark in Chicago's Old Town neighborhood.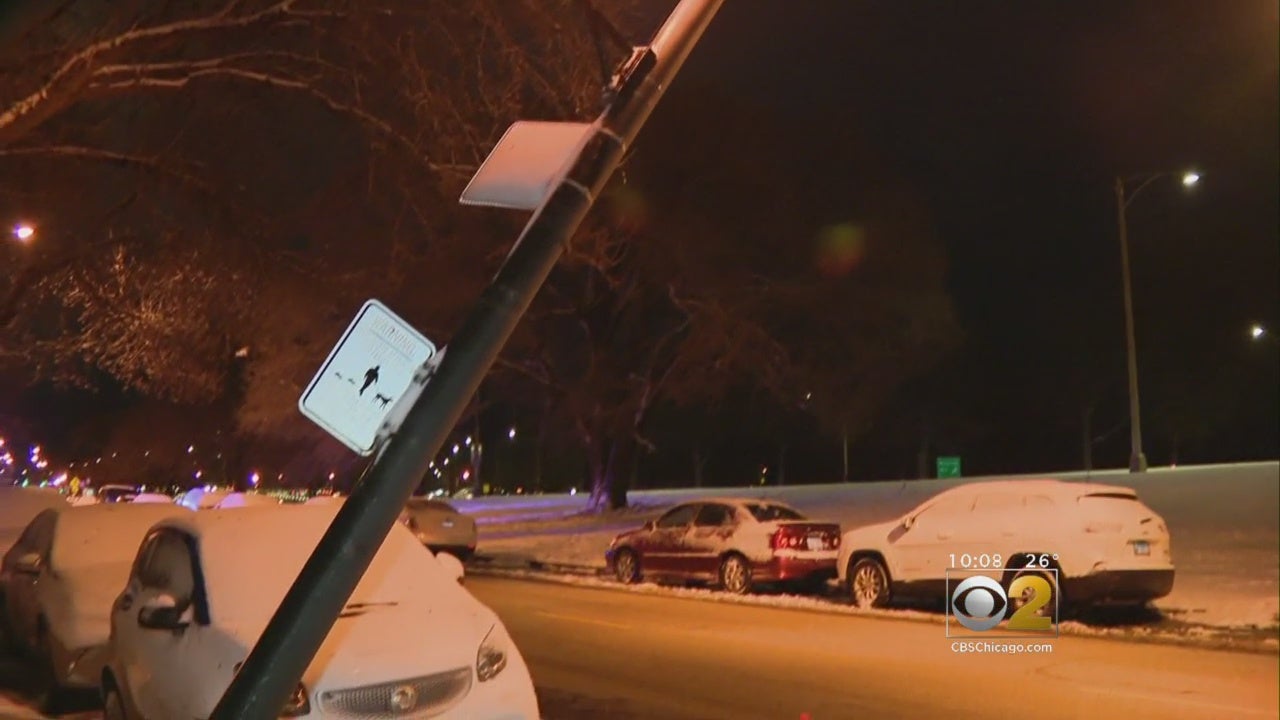 The pole was ripped from its cement support structure, raising questions about the durability of some of the city's light poles.
Crews on Monday spent hours trying to repair a fallen traffic light at North and Clark as a replacement signal dangled from above, causing concern and confusion for motorists and pedestrians below.
A pedestrian named Rachel, who declined to provide her last name, said she risked dodging into traffic instead of walking under a dangling light.
"It was tricky because it was like do I risk going under the light and having it fall on me, or do I risk stepping into traffic," she said. "I went with the traffic and nobody hit me."
On Inner Lake Shore Drive between Montrose and Irving Park, a rusted light pole was barely hanging on.
Resident Bill Strickland said it was probably due to corrosion and high winds.
Motorist Erin Wold found a light pole dangling near her car, which was parked on the street.
She said she hoped the city would pay the bill for the damage if the pole happened to fall.
CBS 2 investigators found another story, however. Last year, more than 10,000 311 complaints about falling poles were logged, according to records.
The city advises people to use 311 if they see a light pole in disrepair.
Thanks for reading CBS NEWS.
Create your free account or log in
for more features.