Kenosha Shooting: Mayor Says 'Timing Is Wrong' For President Trump's Visit
KENOSHA, Wis. (CBS) -- After a week of protests stemming from the police shooting of Jacob Blake, and the shooting deaths of two people by Antioch, Illinois resident Kyle Rittenhouse, Kenosha officials on Monday were preparing for President Donald Trump's visit, but not everyone is rolling out the welcome mat.
Kenosha Mayor John Antaramian said the timing is wrong for Trump's visit on Tuesday.
"I think that you have a community that's in the process of trying to heal," Antaramian said. "It just seemed to me, and I think others, that it would be better for us to get them to actually heal up the process of what's going on and start dealing with the concerns that we have that need to be addressed."
He added that he could not comment on the details of President Trump's visit because it was under the workings of law enforcement and not his office, but he said that this is not the time.
"I think that Kenosha at this present time needs peace, and needs to heal, and needs people to allow us to do that." The Mayor of Kenosha said that as far as President Trump's visit on Tuesday, he said that a meeting with him "has not yet been established."
He's not the only official wary of Trump's visit.
Wisconsin Governor Tony Evers on Sunday asked President Trump to "reconsider" his upcoming visit to Kenosha as the city continues to be roiled by protests after Blake, a Black man, was shot several times in the back by police last weekend. Mr. Trump's visit will be one week after two people were shot and killed at a protest over Blake's shooting.
Around 1,500 National Guard troops are in Kenosha because of the unrest.
Sheriff David Beth didn't want to put out a direct comment regarding whether President Trump should be visiting the city at this time.
"Does anyone of that stature, create more work for us? It does," Beth said. "For me to give my opinion truthfully on that right now, it doesn't matter. I know that he is coming and we're going to be doing our best to protect him."
President Trump was asked Monday if he had considered Evers and Antariman's request that he not come to Kenosha.
"Kenosha was something we did a good job on," President Trump said. "The governor didn't want us there. He didn't want the National Guard, as you know. He was very reluctant. But I give him credit, because ultimately, he said yes, and as soon as he said yes, the problem ended. But I have to see the people that did such a good job for me, and we're meeting with numerous people, and we have tremendous support in the State of Wisconsin, so I promised them, when it all gets taken care of, we'll…."
The reporter followed up to ask if the president has concerns that his visit to Kenosha "could exacerbate tensions and increase violence."
"Well, it could also increase enthusiasm, and it could increase love and respect for our country, and that's why I'm going, because they did a fantastic job," President Trump replied. "As soon as I called and told them let's go, the whole problem stopped. That was what – six days ago."
A week ago Sunday, on Aug. 23, a police officer shot 29-year-old Blake seven times in Kenosha, Wisconsin. He was left paralyzed, and a community was left infuriated.
The shooting touched off protests; led to civil unrest, looting, and fires; and sparked even more violence when two people were killed and a third was injured in a shooting in the streets early the following Tuesday morning. Kyle Rittenhouse, 17, of Antioch, has been charged in that incident.
It was a week that changed the way many view the normally peaceful lakefront town – about 66 miles north of Chicago and 40 miles south of Milwaukee, and a center of attention in the local news for both cities and the news for the nation and even the world.
Sheriff Beth said he had no further information on the Rittenhouse investigation.
"The major reason for that is DCI (Division of Criminal Investigation) did the inventory. For me to give the details that I that my department is not investigating, that'd be completely inappropriate. So DCI, I know that they're trying to get this done as expediently as possible. But I don't have comments on the investigation. I just can't do it," Beth said.
Mayor Antaramian said while not completely unexpected, he said he wants Kenosha to heal first becoming involved in politics.
"You know, everyone is going to be always doing this with the politics of what's happening to get a presidential election," Artaramian said. "At this point in time, you know what, I care about my community. I care about the people in my community. And that's what my focus is and that's what I'm going to focus on."
Char Bobrick told CBS 2's Chris Tye she was in the camp that is happy President Trump is coming. But she and her grandson, Logan Marienau - who is a big fan of police and displayed a "police lives matter" collage – hope the president's visit is about healing and not politics.
"I hope it's not just because he's running for office, you know, for president," Bobrick said. "I hope it's beyond that. I hope it's about what's going on here, and not about everything else."
Among President Trump's plans is to tour the widespread damage that happened amid the unrest in Kenosha last week, and to meet with police to thank them.
Rustic Road Brewing Company was among the businesses that was damaged.
"It's been a real mess," Rustic Road's Calvin Tooney told CBS 2's Charlie De Mar.
The downtown Kenosha brewing company is now protected by boards.
"They just threw a chair and broke one of our windows," Tooney said.
Of President Trump's visit, Tooney said, "Seems a little political to me, but I guess that's what presidents do."
But Tooney is hopeful that the president's trip will allow Kenosha's healing to continue.
"I think it is good for him to come and show support for the town," Tooney said. "He's been here once before, so he's not a stranger."
The president will not take any time to meet with Blake. He said he did not feel comfortable talking to the family with a lawyer on the phone.
President Trump's controversial visit on Tuesday was also underscored by his tweet about Kenosha and his role in getting troops to the city, saying "there would be no Kenosha" without his orders.
At the White House on Monday, President Trump also took credit for saving Kenosha.
"At least the governor asked me if I could. I said, 'You've got to get the National Guard,' and he finally agreed to even a small number. And they were able to take care of things, and that was about five days ago, six days ago, and ever since, it's been very good," the president said.
That's not correct, according to National Guard Major General Paul Knapp, who said it was inappropriate to comment on the president's comments, but added that the coordination of National Guard troops, from Alabama, Arizona and Michigan, comes from discussions by governors.
"The White House has talked a lot about sending National Guard members in. What I want to reemphasize is that the process is really governor-to-governor through EMAC (Emergency Management Assistance Compact). We had already started talking to other states. That's something we do right away for something like this," Knapp said.
Kenosha County Executive Jim Kreuser was more candid and while he didn't say the president isn't welcome, Kreuser took umbrage at the comments insinuating that the city of Kenosha wouldn't exist unless through Trump's orders. He said he hasn't been contacted to meet with President Trump on Tuesday. He too said this was not the time.
"Because Kenosha is a strong community. We were going to come back, regardless. Great things happen in Kenosha County. We went from 1988, when the assembly plant closed, we rebuilt. We went through the great recession in 2008 and rebuilt. Because this is a working class community. We have a lot of businesses here. We doubled the amount of businesses here in the last decade, that are substantial employers and Kenosha is going to be on the comeback," Kreuser said. "And for someone to say we wouldn't exist but for their action. When I believe it to be false, because I know things too, I just have to tell you what I believe the answer is, and that's false."
He added that he has heard what people from the community have said in the recent days. He said body cameras will be part of the force beginning next year.
"On August 4, the Kenosha County Board approved a resolution declaring racism as a public crisis, health crisis. And I'm committed to this work. We're going to build up, build upon our already strong partnerships. The pastor and many other organizations have been doing great work here in Kenosha County," Kreuser said. "I've also heard the call for transparency. And I can tell you that body cameras for the Kenosha County Sheriff's Department will be in the budget that will present October 6 for implementation in 2021."
Sheriff Beth said hundreds have been arrested in the last week.
"There's been over 200 arrests, since the started. Over half of those have come from out side of Kenosha. And I've learned that, and this is really for the people of Kenosha. There are a lot of outside agitators that tried to scare people, they will make phone calls to businesses to churches to residents. Trying to scare and intimidate," Beth said.
Meanwhile, President Trump on Monday also was asked if he would condemn the actions of vigilantes such as Rittenhouse.
"We're looking at all of it. That was an interesting situation. You saw the same tape as I saw, and he was trying to get away from them, I guess, it looks like, and he fell, and then they very violently attacked him. And it was something that we're looking at right now, and it's under investigation," President Trump said. "But I guess he was in very big trouble. He probably would have been killed."
Chicago Mayor Lori Lightfoot also commented on President Trump's impending visit to a city still reeling from recent and sometimes violent protests.
"If I believed that he would come with a message of healing and unity, that would be one thing; but what we see from him over and over again – and particularly as part of his reelection bid – is to exploit tensions and division, and that's the last think that Kenosha needs, it's the last thing that Wisconsin needs, and it's the last thing that our region and our country need," Lightfoot said.
"I understand with and agree with the call from the governor of Wisconsin and other local elected officials in Wisconsin asking the president not to go to Kenosha in this time. We need to figure out how we can build bridges to each other. We need to get rid of the divisive rhetoric. I have not seen this president, in almost four years, as somebody who understands the need to unify the country. What he seems to be focusing on is divisions, and driving a wedge between different races, genders, Democrats and so forth."
A number of protests are planned in Kenosha for the time when President Trump is there.
CBS 2's Chris Tye and Charlie De Mar contributed to this report.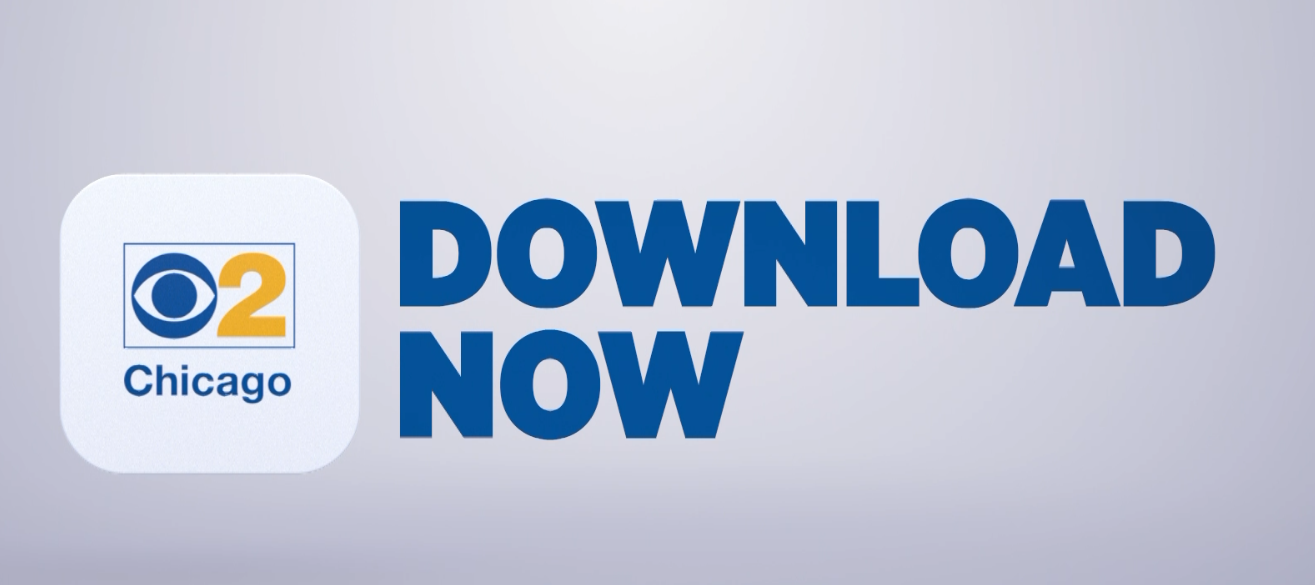 Thanks for reading CBS NEWS.
Create your free account or log in
for more features.