4-Foot Long Alligator Found In Humboldt Park Lagoon, Crews To Place Traps Overnight
CHICAGO (CBS) -- Chicago police confirmed there is a 4-foot-long alligator in the Humboldt Park lagoon.
Chicago police, Animal Care and Control crews, Illinois Department of Natural Resources Conservation Police, and an animal specialist responded to the reports of an alligator in the lagoon Tuesday morning, and later confirmed a 4-foot reptile was in the water.
Police Department spokeswoman Michelle Tannehill said the alligator might have been released in the pond by a pet owner. A reptile specialist was searching the water for the alligator, and planned to set up humane traps after dark, in an effort to catch the alligator.
"It's kind of exciting," said Carrie Fifield, who lined up with others for a rare chance to see what normally doesn't swim in Chicago waters. "Shake up a dull Tuesday."
Once caught, the alligator will be taken to a local zoo, where it will be quarantined and examined by a veterinarian.
According to Chicago police, a caller alerted officials through a Facebook post and Animal Control was sent out to investigate.
Ren Horst-Ruiz of Ren's View Photography said he captured a photo of what appeared to be the alligator at 6:30 a.m.
Robert, also known as Alligator Bob, of the Chicago Herpetological Society, was searching the lagoon.
"It happens every couple of years," he said. "People are stupid in the Chicagoland area. They are illegal in the State of Illinois."
Alligator Bob spent much of the day trying to humanely capture the gator with a fishing line and a few tools in a canoe.
"People go to southern states, they buy a stupid little alligator, think it is adorable, and they bring it home. And it's six inches long. The next year it's two feet. In the next year three feet, and then it can bite you and tear some serious flesh," said Bob.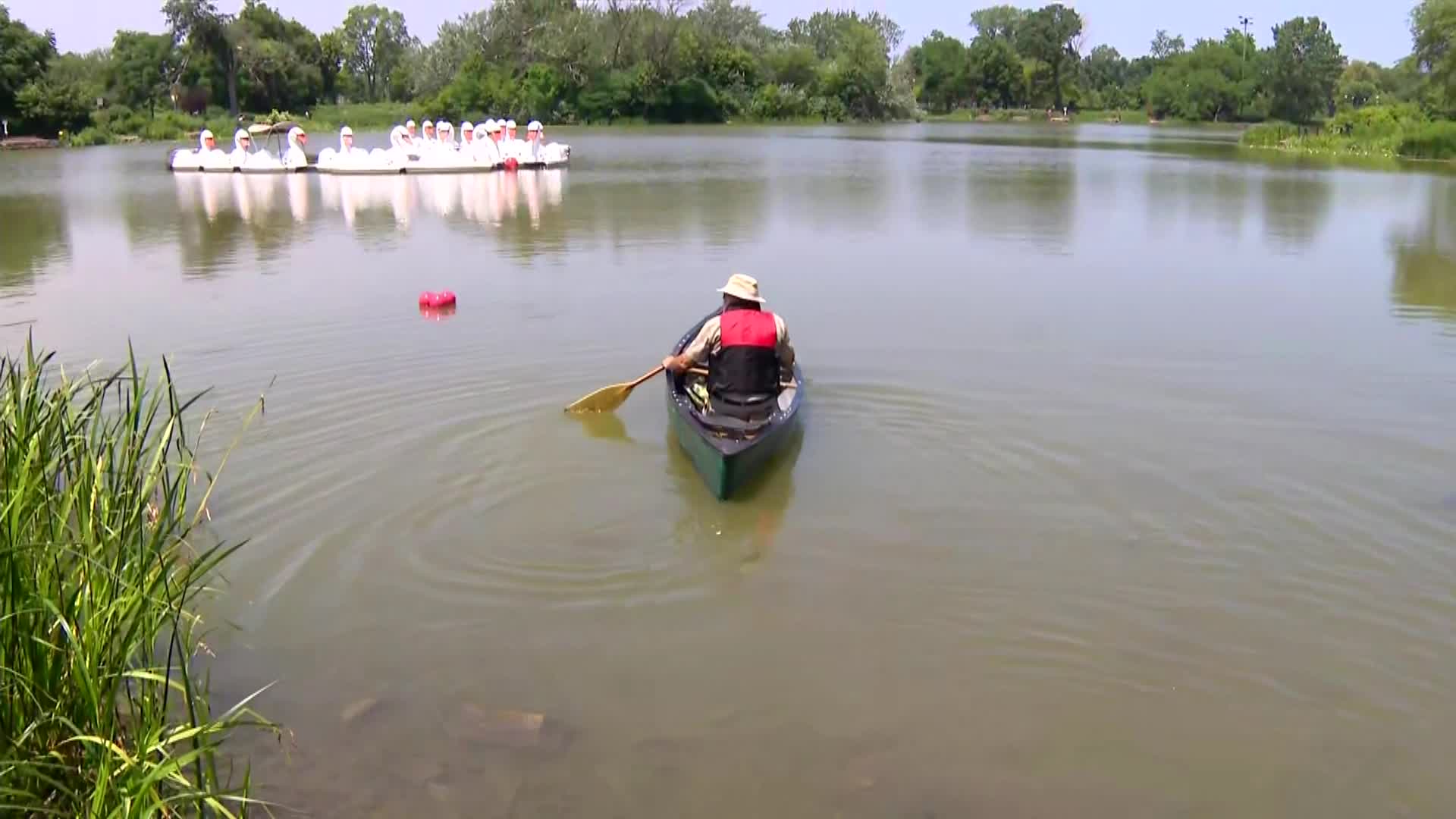 "This may take days and is going to cost some serious money for all these people," Bob said. "It's tax money for you guys. It's volunteer work for me. I just want the animal to survive."
In a separate incident in October of 2018, CBS 2 reported a kayaker out fishing for salmon on Lake Michigan found a four-foot long American alligator.
Thanks for reading CBS NEWS.
Create your free account or log in
for more features.